Podcast: Download
Subscribe! iTunes | Android | RSS | More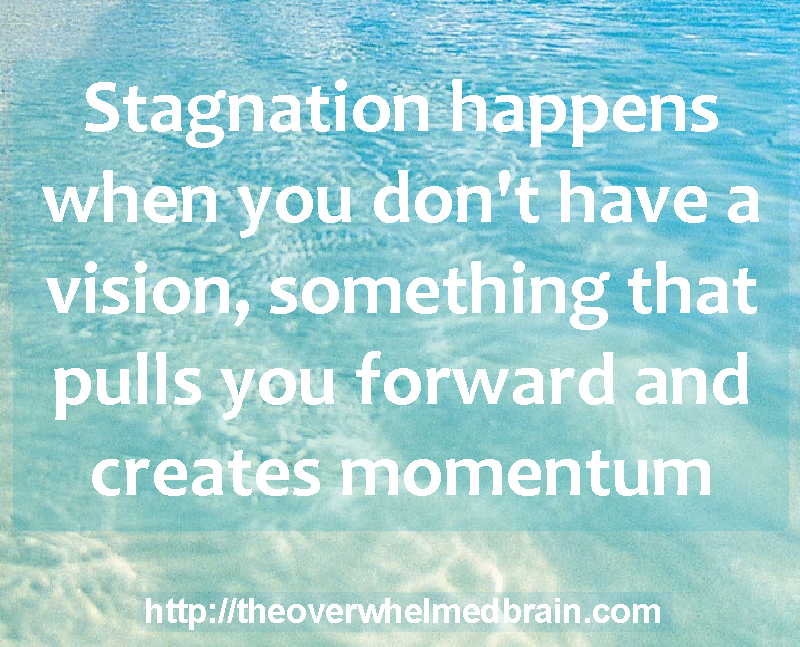 When change happens, do you grow with it or suffer hoping it goes away? Growing through the changes helps you move out of stagnation and stop repeating old behaviors.
Also, I talk about death and acceptance today too, and how accepting that death is a part of life and letting the emotions come up, whatever they are, will help start the healing process.
(Show notes for this episode – all the highlights! Listen to the episode by clicking on the Play button above)
Today's Quote
Today's quote is by George Bernard Shaw, and it's this: "Progress is impossible without change, and those who cannot change their minds, cannot change anything."
Change is all there is

If you don't change you repeat mistakes

If you keep ending up in the same relationships, it's because you've chosen to believe you are right and others should change

My own relationships failed because I would never change

I watch people hang on to a victim mentality because of their attachment to status quo

As long as nothing changes, I'll be fine.

It's a state of Comfortable Denial

A flower grows towards the sun. It will shift its growth to always face the sun.

People tend to avoid change instead of shift with it

Some people create a new sun and move towards it – that's called vision

Vision is the direction you are always moving in, it keeps you changing

Without vision, you have stagnation. You wonder if this is all there is

A flower's vision is the sun. What's yours?

Do you create your own sun, your own vision and move towards it?

If you're happy, you don't need a vision. You have vision built in

If you're not happy, or not as happy as you'd like, you need a vision

What's a vision? How do you get vision?

What do you want in your life?

If it's a lot of money, what will having a lot of money give you?

If it's a relationship, what will have that do for you?

If it's great health, what will having great health allow you to do?

Vision isn't about getting to the end result like money, relationships, or health, it's about what you get from getting to those results.

What do you get from having lots of money or love or health?

It needs to be deeper than just something you "have" in your life

What do you get from having those things? Once you know what you'll get from having those things, you'll know what you want, and ultimately, what your vision will be.

For example, I'll be honest, I've always had a hard time saving money. So finally, just a few years ago, I decided to make a goal of making and saving a lot of money.

I saved a lot, then invested it into this show.

Now, making money is a goal towards my vision

My vision is to have the time and freedom to experience life, to travel, to live without worrying about how I'm going to pay for things.

What I get from making money is what creates my vision.

Your vision can be made up of what you get from what you want

What do you want? What is missing from your life right now?

First, think of something that's possible to attain: Money, the perfect relationship, a better relationship with the person you're with, health, a great career, whatever it is. Think of something "attainable"

Now, think of what you would get from that thing. If you want money and what you get from having money is a new house, that's still too specific. You need to be more abstract.

What would having a new house give you?

What feelings and emotions come up for you?

This is where your vision lies. This is your beacon.

When you have a vision in mind, that will give you purpose and allow you to move out of stagnation and into progress.
Ask Paul
"Hello, Paul, thank you for your show! Your episode about the family curse helped me to understand my own behavior.
I have a question you may an answer to. Recently I've understood that despite all my work on positive thinking, I have a strange attraction to "dirty" materials (not really disgusting or twisted).
For example, if I find one violent video with a fight, or aggression towards something unacceptable for me, i.e. violence against people smoking in public places, than I can spend half of the day clicking on related videos.
I know that such information just makes me more nervous and irritable. How can I stop such negative intentions? Why do I consume such information at all? Thank you!"
Highlights of my answer follow:
Positive thinking feels like denial, and it's a conflict in your system

Whenever you introduce something into your mind that you disagree with, you are creating conflict in your body

Conflict turns into bad feelings turns into negative emotions

You can only repress negative emotions for so long. Positive thinking is a great procrastination device that helps you to delay the inevitable.

Turn your positive thinking into honest thinking. What are you

really

thinking

I want to hurt someone

I want to kill someone

What are you really thinking, and don't put yourself down for thinking it

Allowing real thoughts to come up releases conflict in your body

We're told to not harbor resentment, which is a good idea in theory, but we end up doing it anyway

So what resentment are you harboring? Be honest

If you can't think of anything, think of all the people you don't like, or even hate, that have ever crossed your path

Any resentment coming up for you?

Once you start expressing honest though, at least to yourself, you will start to understand where your curiosity with violent videos come in

A curiosity or fascination with violence is normal, because it is an expression of what needs to be strengthened in you

Not saying violence needs strengthening, but what draws you to the violence needs it

I admit, I'm fascinated by road rage videos. I think a lot of us are, because we can all relate to road rage.

However, I'm fascinated because it always blows my mind why people get out of their car and approach another car aggressively

They get so angry, they feel the need to exit their car and verbally, or sometimes physically assault another driver

When I explored this in myself, I realized that my own curiosity with these types of videos came from never being able to stand up for myself growing up, even well into my 30s

I had low or no personal boundaries

I feared confrontation

I felt powerless

Watching a bully get beaten down can sometimes give me pleasure. It's an awful thing to admit, but most of us don't like to see others get bullied. So when the bully gets what's coming, it's somewhat satisfying to me

Why? Because standing up to a bully is something I never did growing up. Well, one time I did and it worked out.

But every other time I felt too much fear to do what was right for me

In my opinion, the reason you get sucked into watching these videos is that it makes you feel a certain way. There is some satisfaction you're getting. It's a matter of figuring out what's being fulfilled when you watch them.

It's not wrong, it's a signal. Just like watching porn isn't necessarily wrong, it's a signal. It's a feedback mechanism to what you are missing in your life.

If you spend a lot of time watching scary movies, maybe you don't have much adventure in your life

If you spend a lot of time watching bullies get beat up, maybe you never felt that you could take care of yourself when threatened.

These are things you need to explore.

There's nothing wrong with you at all. Just see what you do as a signal of what you can work on in yourself. Look for the hidden need or desire behind the curiosity, and you'll figure something out about yourself.

Treat nothing as taboo. If you watch weird fetish videos, don't feel bad. Just treat it like feedback on what you are missing in your life.

If the fetish is really out there, or dangerous to you or others, then maybe there's something deeper that you need help with

Maybe you need to find a professional to help you explore it before it gets out of control

You are your own best judge and jury, but the fact that you are asking the question means that you recognize that there might be something you need to work on.

Start with what you believe the need is, then go from there. If you need to sit in silence a few minutes to think about the real reasons you watch these things, then do it.

The answers are right there. It's not wrong, it's just a signal. So respond to the signal and explore it.
News and You
Research from the University of Houston sheds a little light on why some people who seek therapy end their treatment before the recommended amount of sessions.
An article in ScienceDaily.com talks about how patients being treated for anxiety often end their treatment earlier than recommended

The director of the institute for Health Care Marketing at the University of Houston's Bauer College of Business says, "We don't know why."

Research indicates that patients who improved quickly are more likely to drop out before completing treatment, losing the potential for future benefit

Traditional decision-making research suggests patients should continue treatment as long as they are improving

They found a correlation between reduced symptoms and stopping treatment, meaning those traditional decision-making factors may not apply to mental health care

I don't have to read you any more of this article because the entire gist of it points to the fact that most of the patients they studied simply stopped going to therapy when they felt better

Two things are happening here, well maybe more than two, but here's what I see

1. The patients are using what's known as an "away from" strategy. They are moving away from something they don't want

2. The patients are either getting better, or they're getting worse. Either way, the results they used to get with the therapists are no longer wanted.

I'll share with you my personal opinion in a minute, but let's first take a look at that "away from" strategy

A "toward" strategy is when you are moving toward something you want

An "away from" strategy is moving away from something you don't want

You've probably heard Tony Robbins say you either moving towards pleasure or away from pain, or both.

When you know which one you are doing, you will know your outcome

When you are moving towards something you want, you are more likely to get it

When you are moving away from something you don't want, as soon as what you don't want isn't around anymore, then you will typically stop moving forward

This isn't always the case, because you could be a person who is driven by moving away from something

When you're not getting the results you want, change what drives you. If you're a "toward person", move towards something you want

If you're an "away from" person, move away from something you don't want

The way to figure out what you are to get the most desirable results is to figure out if you're getting the results you want

As far as patients quitting therapy, I'm going to give you a personal opinions that I don't want you to listen to or accept as truth, because I'm not allowed to publicly disagree with many professionals in this field. What you're about to hear is for entertainment value only and is only the ramblings of a lowly personal development coach

Some patients are afraid to disappoint their therapist

Some patients actually are getting better and don't need any more therapy

Some patients are getting poor quality therapy and need to get out of that situation

There, I said it. Remember, this is only entertainment and opinions. But, I shall continue with my personal opinion.

I've been to therapy. I paid for a few sessions. After about 4 or 5, I felt like I had nothing more to say. I talked until I was done talking

It was incredibly helpful, and I was done.

I felt my therapist was only there to take my money and listen. She really seemed to enjoy listening. When I would stop talking, she was surprised, and had to think of a question

I've not had any therapists see right through me. Those are hard to find.

Every ounce of therapy I've ever had was extremely helpful, but not in the way they intended it to be

I often learned more when the therapy was not so good because it caused me to go even deeper into myself when I realized the therapy wasn't working

Therapy in itself is effective because it is a different perspective, but it's not always the right kind of therapy. You may need to seek someone that works for you

With this study, what I really don't understand is how some therapists think it's a problem when clients end their treatments early.

The only effective treatment is when you have a willing participant anyway

When they are reluctant, they can still be helped. But if they're so reluctant they refuse to show up, then you probably can't help them anyway. Help those that want to help themselves, right?

Finally, what if they no longer feel anxiety anymore? What if the work is done? Why would you want to continue? In this study, patients stopped when they felt better.

If you feel better, what are your results after that? If they are poor, maybe you need more therapy.

If they are great, then maybe you've had enough to move on and progress on your own.

Sometimes the tools we're given are all we need to continue doing things on our own.

Again, these are my own opinions. If you're seeing a therapist, they know you better than me so just take what I say with a grain of salt.

What I teach is that your results will tell you what you need in your life. If you're happy, you are probably fine the way you are. In my opinion. Unless you're in denial. If that's the case, listen to my episode on denial!
What's on my mind right now?
The death of my cat
First stage, mourning and happy he's not suffering anymore

Quickly, the second stage kicked in: Guilt

Third stage, expecting him to be there

Fourth stage, day after day of waking up, wondering where he is, realizing he's not here

Fifth stage, haven't arrived there yet, but it will be full acceptance and understanding

Final stage, back to normal

Death is a natural step, and something we'll all go through

Loved ones will die, and we have to go through our stages

When we refuse to let go, we refuse to heal

Use a technique to help the healing:

When you think of memories that hurt, see yourself as if you were standing outside yourself

When you think of happy memories, be in the moment looking through your own eyes

Accept death, and you accept life fully. When you fully accept every aspect of what life brings, you will be more resilient and have an easier path in life

Death is never easy to accept, and it seems like an impossible to get through situation, but grieve all you can because when you don't, you are holding back the healing

Healing starts as soon as you let it. I started cleaning up all the cat stuff around the house right away. Animal death is probably not as powerful as when a person we love dies, but the pain is real and has to be handled in pretty much the same manner

Whatever guilt comes up, whether you think you didn't do enough or say enough or anything at all, put all that energy towards those that are alive. When you want to feel guilty, which you're allowed to do, take that guilt and transform it into love for someone else.

This can and does work. Always transform guilt into love and attention towards someone else. You never know who will die, so turning guilt into love is all you can do that will ease your own pain or resentment.

Pain does go away, but the positive memories will never leave you. This means you can let go of the pain and keep the positive memories.

Some pain is unbearable, so cry like a bear until you're exhausted

Some people or animals were taken away unexpectedly or cruelly, so all you can do is feel whatever anger, hatred, sadness, or anything else, just to allow those emotions to exist without resistance.

Resistance causes stress and more pain. Don't resist what comes up for you, just let it rise and scream it out if you have to, but let it exist

And finally when the pain is so great, you just need to wait. And if it's been longer than 6 months or a year, you need to find someone safe to talk to. Having a place to express yourself safely is half the battle sometimes, which is why it can be helpful to pay a pro to guide you through it
HBN Announcement
If you are a coach, counselor, or healer of any sort and want to grow your practice, consider joining the Healing Broadcast Network at healingbroadcastnetwork.com. You'll not only have access to experts and resources that will help you expand your reach in the world, but you'll be with people that will stop at nothing to help you succeed. 
*****
I want to thank everyone who reached out to me. Whether through social media or directly via email.
Twitter, Facebook, Google+, iTunes, Goodreads, Youtube, Linkedin,Pinterest, Spreaker
I want to give a special thanks to those who've donated, purchased a book or worksheet or used the Amazon link to shop and support the show.