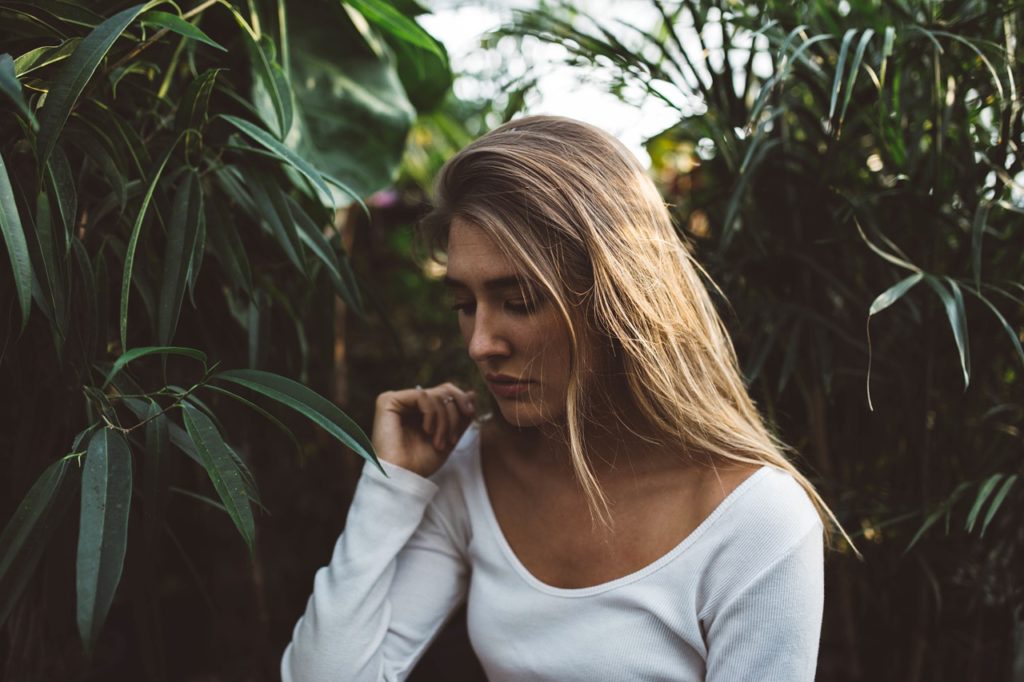 The number of manipulative people in the world is probably a lot higher than you might imagine. Of course, maybe that's because the majority of my clients are in manipulative relationships and I just don't see too many other types.
Even I've been a manipulative person, using my masterful communication skills to get my selfish needs met by those closest to me. In fact, I've been manipulative in every relationship I've ever been in except the one I'm in now. It took a several breakups and a divorce for me to see the light of my ways.
Manipulation comes in many forms, but there are a few commonalities between those that do it. My manipulation took the form of judgment. I found things to judge about my romantic partners over the years, and I would do my best to make them feel bad for their behavior. It didn't even matter if their behavior was "bad", it only mattered that it didn't live up to my standards.
I would judge everything that made me think I wasn't going to end up with with I wanted in life. In other words, if my girlfriend wanted dessert, I would immediately think she was going to get fat and I was going to lose my attraction to her. So I'd make some comment or give a disapproving look. This would make her feel bad because the person who was supposed to love and support her was now putting her down.
Over the years and a few relationships later, I became quite good at criticizing those I loved (but only romantic partners, not friends or family). I also found ways to make them feel so guilty about their own behavior, that they would stop doing what made me upset – but only for a short time. Then they would go right back to the behavior I disapproved of.
No matter how much I tried to manipulate the situation, it would only work for a few days then return to status quo. That's because when someone's actions are not self-initiated, their behavior is not self-empowered. When you're told what to do, the behavior may not to last because it feels forced upon you. When it's self-empowered, where you came up with the idea to change, it will usually last a lot longer if not indefinitely.
What do manipulative people do best? They take away your power, giving you less tools and resources to do anything even if you wanted to. They chip away at your emotional foundation making you think you are less of a person and that you should feel bad about being the cause of the downfall of the relationship.
This is so far from the truth.
Whenever you're made to feel wrong or guilty by the person who is supposed to love and support you, they are most likely trying to fulfill their own selfish needs. For most of my life, my needs involved my partner complying to my standards (something they did here and there, but never all the time). This meant that I was always in a triggered state. I would think "Why won't she do what I want her to do?" And that caused me to behave badly trying to make her do what I wanted.
The victims of a manipulative people get so used to this type of behavior that they actually start to believe that they are bad, inferior, or even stupid, because they get convinced they can't do anything right. And the longer the manipulation goes on, the harder it is to convince themselves otherwise. It's like living with a overbearing, intolerant parent that criticizes everything you do. You can't even pour yourself a glass of water the "right" way because you get criticized on your technique. All of your behavior gets judged and micromanaged to the point where you are miserable.
The biggest problem with manipulative relationships is that the victim doesn't know exactly why they feel bad or how the manipulator does what they do. Manipulators are extremely adept at word-craft and they know exactly what to say to trigger their guilt, shame and anxiety. They know how to put their victim in a weaker state so that they will appear to be the strong one that the victim will look up to for the answers.
A manipulator's goal is to show you the right way to behave so that you become ideal to them. If they prefer blondes and you're a redhead, you may eventually become blonde in hope to get attention or love. The victims don't know why they feel bad because they don't even know they are being manipulated. To top of off, manipulators often appear as kind and generous to the outside world. They treat everyone else with respect and they appear genuinely nice. So even if you tell your friends about the manipulation, they may say things like, "What? I don't see that at all! He does that? I don't believe you."
The manipulator wins when all your friends believe you are crazy and see your partner as the one who has to deal with your craziness. Your friends and family don't live with your manipulator so they don't witness the subtle behavior they put on behind closed doors. If you live with a manipulator, you know what I mean. However, you may not know how they are manipulating you, you just know that at the end of almost every conversation, you feel guilty or upset in some way.
Why? Because you listen to the manipulator when they talk. You actually believe what they're saying because you want to believe that they still love you and that you're worthy. They've put you down so much that you are hanging on to the relationship in hopes they lift you up and tell you what you want to hear.
Manipulators are actually very good at telling you what you want to hear. They are brilliant at knowing exactly what to say to engage you, then mix in criticisms of some sort. They can convince you that you're wrong by combining what appears to be self-realization (letting you know they have something to fix in themselves) and validation (making you feel understood) with self-centeredness (it's really about them, not you) and invalidation (making you feel worthless). And you usually can't figure out how they do it.
It's time to learn how. 
A Break Down of Manipulative Language
A manipulative person is an absolute wizard at using words to carry out their manipulations. Almost always, it is their primary tool. The good news about that is that you can measure truth by the amount of action they take after they use those words. If they don't follow through with what they say, then that's pretty easy to gauge. The bad news is they'll draw you in so easily with their wordplay, that you'll likely get manipulated anyway. Also, they are so good at rationalizing their inaction that they know how to avoid accountability.
Let's break down what a manipulator might say and see if we can figure out why we get duped time and time again.
Words of a manipulator:
"I realize I hurt you, and for that I'm so sorry. I never want to hurt you. I now know I have something to work on in myself. But please understand that when you cry and say things about me, I'm going to naturally defend myself. I know you feel bad but the reason you feel bad is because you think I'm doing things that are against you when that is so far from the truth. I do things to protect you, to protect us because I want us to live a happy life. I want you to be happy, that's all I ever want. I understand that you are in pain, but I've been in pain a long time too. I'm just trying to figure out what you want me to do."
You may or may not see it, but this is a very selfish, conniving and manipulative statement. So let's go line by line:
"I realize I hurt you, and for that I'm so sorry"
Many manipulators know the drill: Seek to understand your pain first and foremost, then tell you what you want to hear. This allows your guard to come down a little and be open to the next thing out of their mouth.
"I never want to hurt you."
It's very common for them to make a sweeping statement like this. I never or I always  are two examples of a sweeping statement, but there are more. This particular comment may actually be true, but listen for the "but" coming up shortly.
"I now know I have something to work on in myself"
This is an excellent placating statement. It's more of what you want to hear. This gives them a foot even further in the door for more discussion. When a manipulative person admits they have work to do on themselves, it may sound like a step forward. But it's usually only a delay that buys them more time to keep manipulating.
"But please understand that when you cry and say things about me"
There's that "but"! This negates "I never want to hurt you". It doesn't feel very good to get negated, but you may not catch it consciously. This "but" was placed farther into their comment, making it appear to be connected to something else. There's also the mix of hope and shame the manipulator is trying to build in you. You hope they are changing (because they admit they need help) but you were made to feel bad because you cried about it. This is a subtle form of invalidation. What you feel is bad but what you don't hear is, "you are insignificant" because it isn't directly mentioned.
"I'm going to naturally defend myself"
Now the manipulator is turning it around and making the situation about themselves. 'Now it's time for you to feel sorry for me.' This further works at breaking down your walls making you think you did something wrong.
I know you feel bad"
Well placed validation to rise you up again.
"but the reason you feel bad is because you think I'm doing things that are against you when that is so far from the truth"
This is brilliant wordplay. Now the manipulator is telling you what to think and why you are wrong. If your walls are down at this point, even just a little, you'll actually start to believe them. This is where you start to lose your free will. Thoughts are being planted in your head because the door was opened earlier to receive them. Your walls were broken down little by little and now you are getting commands directly into your subconscious mind.
"I do things to protect you, to protect us because I want us to live a happy life "
It's all about how they are great, subtly implying that you are destroying the relationship. At the same time, telling you exactly what you want to hear ("happy life") so that your walls stay down just enough to get some more programming in.
"I want you to be happy, that's all I ever want"
This is probably true, as long as you are happy within the confines of their control.
"I understand that you are in pain"
More validation, making you feel like they care and understand. At the same time causing you to start doubting yourself for thinking they were doing something insidious. Manipulators are notorious for knowing how to make you lose trust in your own decisions, which is why their victims often stick around in the relationship. After all, at least they are with someone who "understands" them.
"but I've been in pain a long time too."
Another "but"! This time, invalidating their last validation. Another good feeling mixed with a bad one.
"I'm just trying to figure out what you want me to do."
In other words, 'it's all your fault! If you could only be clear what you want me to do, I'd do it. If you tell me exactly what I'm doing wrong, I'll stop doing it.' This is something the victim of manipulation will never be able to do, and because the manipulator has practiced how to talk this way their entire life, it's like trying to tell a scientist how to split an atom when you've never looked through a microscope. You can't tell someone what they're doing to you when they've got your brain twisted from what they're doing to you!
If you have to deal with a manipulative person, the best thing you can do is to listen closer or don't listen at all. Listen closer when you want to hear the moment they invalidate you, make you feel bad about your behavior, and tell you how to think instead. Or don't listen at all so you don't get engaged in their story because words are their specialty and you can't win when someone's been practicing their craft for years.
Finally, stop listening for what you want to hear from them. Often, we want to hear that someone loves and supports us and that they are taking a healing path for themselves. But the manipulators know you want to hear those things so they'll say them mixed in with all the other stuff I mentioned. It's a poison mix of emotional soup.
To get through a conversation with a manipulative person, focus on yourself. Ask yourself the question, "Does this feel right to me?" And if it doesn't, you may need to make the hard choice of getting out of that relationship. If you feel bad more often than you feel good, and you can't figure out why, you might be in a manipulative situation. And if you've been in it for a long time, you are likely jaded and worn down to the point where you can't trust your own thoughts anymore.
Self-mistrust is a huge red flag that you've been programmed by a manipulator. It doesn't mean that they are a manipulator, they just might tendencies. But there are some very clever communicators out there so you need to be aware. Staying in tune with your feelings is one of the ways you can tell if you are being manipulated. Their words will almost always sound right when you hear them talk, but they just won't feel right.
In almost every conversation you have, ask yourself, "Does this feel right to me?" Then you'll uncover a thought you can trust in yourself.