Use the following resources to help strengthen your personal boundaries, honor your values, and become happier and mentally healthier.
Coming Soon!
Are you in an emotionally abusive relationship?
The MEAN worksheet is coming soon. Learn more here.
Books from The Overwhelmed Brain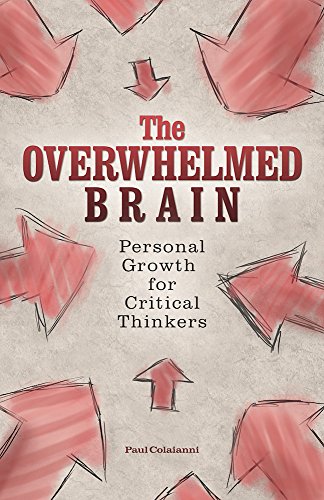 My soon to be released book! Here's the description the publisher wrote (sounds good to me): "Expert advice on personal growth and decision-making for deeper thinkers who want more than affirmations and clichés. Stress, anxiety, and self-sabotage can become overwhelming obstacles to personal happiness. These barriers arise from unhealthy decision-making and valuing the needs of others over yo..."
More info →
Oh great, another book on happiness. But do you know that happiness is not something you can actually attain? It does reveal itself when you are finally able to live from your core being – who you really are deep, down inside. This "emotional core" as I call it, is the most sacred, vulnerabl...
More info →
How do you deal with difficult or irrational people in your life? Irrationality is one of the most challenging behaviors to face. When someone is being irrational, they don't listen to reason, logic, or even common sense. They become laser focused and have one goal in mind: To fulfill a need. ...
More info →
Workbooks from The Overwhelmed Brain
How to end the cycle of self-destruction and bad decisions so that you can start creating the life you want instead of having life unfold into mess after mess. This 8 page workbook is a bestseller and will help you learn how to align your choices with what's most important to you in every major area of your life.
<– Click the book for more info!
---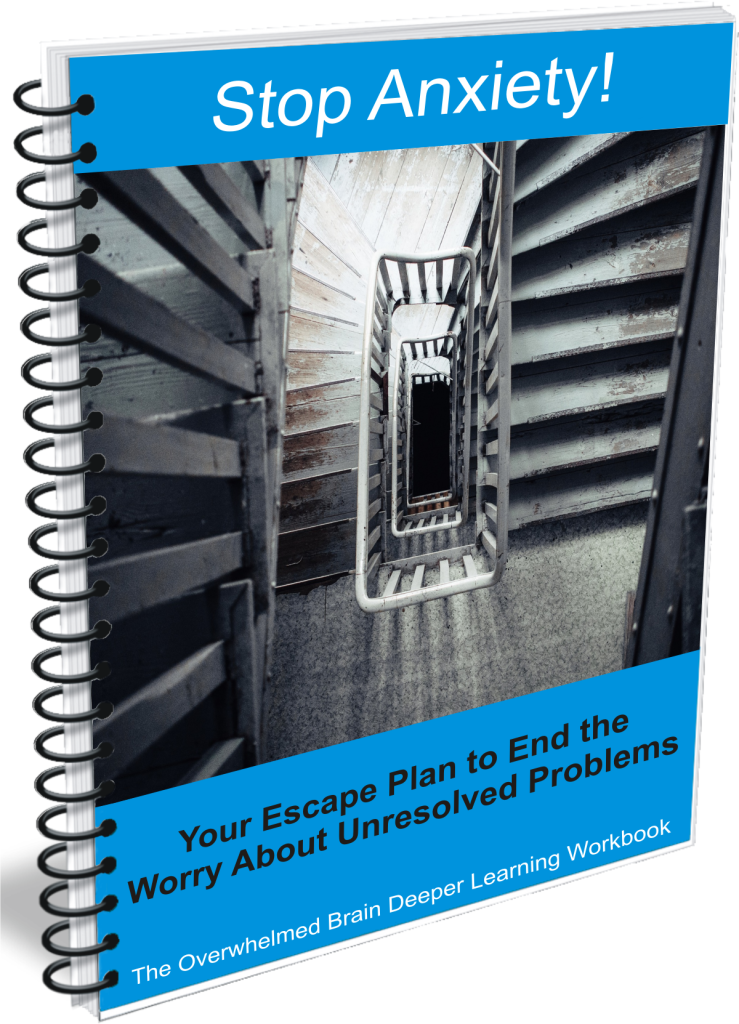 Stop Anxiety! Workbook
Your escape plan to end the worry about unresolved problems. If you have problems that just don't seem to go away, what can you do? What if there is no solution? This 24 page workbook is designed to get you out of the loop of repetitive, destructive thinking.
<– Click the book for more info!
---
More Resources from Other Authors, Coaches and Therapists