Podcast: Download
Subscribe! Android | RSS | More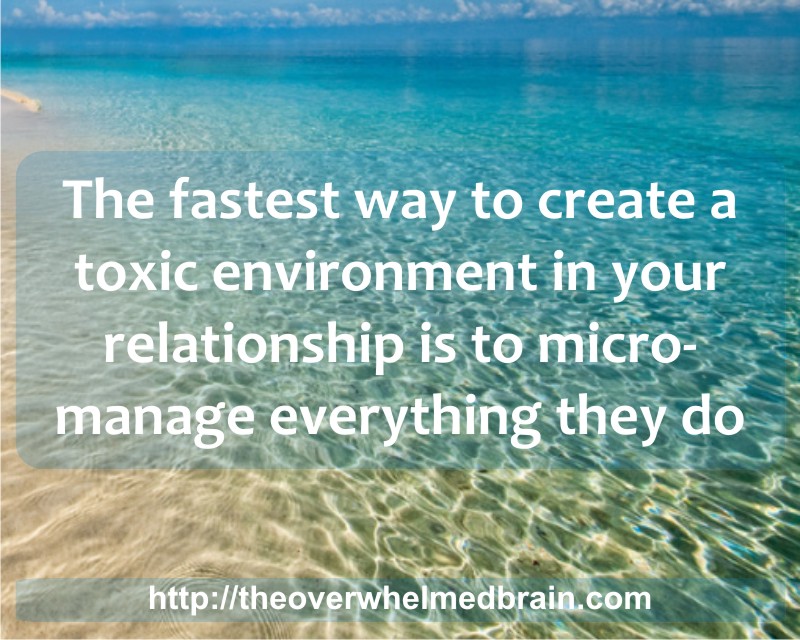 Michael feels disrespected and wants Daria to relax her consistent need to get what she wants. Daria wants Michael to be a bit less controlling and fearful of the future. They are at opposite ends of the spectrum and can't seem to come to a solution, or at least a little closer to a middle ground.
This is a live coaching session where I help them get closer to that middle ground so that they can find more peace in their day to day relationship.
Today's special mention:  fulldisclosurefitness.com. If you want to lose weight and learn the facts, listen to this great physical fitness podcast!
(This is a transcript of episode 75)
Today's quick quote is from Pietro Aretino, and it's this: "I love you, and because I love you, I would sooner have you hate me for telling you the truth than adore me for telling you lies."
Well, today we have another coaching call with Michael and Daria. If you haven't been listening to the coaching episodes, Michael and Daria are a couple I coach almost regularly for the relationship issues they run into.
In every session I've had with them, there was something new that they learned and have applied to their lives. And just talking with them recently, things seem to be going a lot better with them. However, they still have issues that come up that cause problems so they reach out to me and request another session.
However, Michael and Daria do something I consider very courageous, and at the same time, healing: They choose to be vulnerable to the world.
They're vulnerable in the sense that they speak honestly about their problems no matter who is listening. In fact, Michael recently told me his father and mother started listening to these calls which of course made him feel a little uncomfortable. After all, when you're talking about how those who raised you had a big hand in the problems you're having today, it will spark some curiosity from those people.
But this is actually part of healing. It's hard, but it's a huge part of healing or processing any unresolved negativity that might be floating around inside of you. Any emotional trigger you have, or anything that upsets you today started sometime in the past. This is why I always say that what angers or upsets you in the moment originated a long time ago.
What triggers you today? I recently had a trigger pop up that showed that I was still a little fearful of someone in my life doing something that reminded me of what I went through as a child. For the longest time, I'm talking decades, if someone I loved drank too much, I would swallow fear and anger. After I had a small breakdown a few years ago, I realized that it's not those people that need to change and accommodate my desire to control their behavior, it's me that needs to change.
The most important step you can take towards a healthier relationship is to always redirect the focus back on to yourself, at least when you're upset with the other person.
What I mean by that is when the person you love, whether romantically or otherwise, upsets you in any way, don't direct your anger or upset back at them because it will lead to an argument or even violence and abuse.
What I recommend you do is realize that you are upset because of something in you, not them. They might trigger your upset, but they are not the cause for the feelings coming up in you.
Here's an example: When I was married, I would be judgmental and blaming towards my wife whenever she reached for sweets. I had it stuck in my head that her sugar and food challenges were the result of her not wanting to change her behavior. And, I'm sure deeper down inside of me, I felt that by her doing something that she knew I didn't appreciate, that she must not love me enough.
This is highly dysfunctional behavior. I can look back at who I was and how I was behaving and realize that all my upset was directed at her. And no matter how much she improved, I'm sure she always felt like she was under my watchful eye.
Well, when she moved out, I got to experience what life was like without the influence of anyone else around me, good or bad. Because she was gone, I had no one to direct that upset to, so suddenly I was struck with the realization that even though she wasn't there, I still had this upset, this anger and fear, inside me.
What was that anger and fear? It was an old pattern I learned when I was growing up. I saw people I loved, family members, doing drugs, drinking, and losing control. This led to me being hyper-critical of those closest to me growing up.
So whenever I got into a relationship, I micromanaged my partner whenever they would do something that I wasn't comfortable with.
You know what it's like to be micromanaged? Having someone watch your every move, comment on things, or give you "that look" of disapproval or disappointment. It's like, even when you are doing everything they want you to do, the micromanager is still waiting for you to mess up so they can comment on it, or say something passively to make you feel bad.
That's how I was! I know… I was hard to live with. I make it sound all bad, but I think for the most part I was a great partner. But when I got triggered, I was terrible. I was focused on them being the problem for my trigger.
Which brings me back to the fact that we are responsible for our triggers, not them. When someone does something that upsets you, you can certainly share with them that you're upset about their behavior. But, don't expect them to change their behavior for you. They need to want to change their behavior for themselves.
What I ended up doing after my wife left was dig into why I got so upset when she ate junk food. Seriously, why did it bother me so much, when she was the one battling with addiction?
I explored that. One of the reasons was that I didn't want her to gain weight. I was like, "Well of course I don't want her to gain weight! After all, I want to stay attracted to her."
But my logic had flaws because physical attraction is only one component of overall attraction. What I ignored was all the support she showed me, doing the best she could to love me, even when I was busy being critical towards her.
I was blind to the bigger picture, and chose to view her behavior as something that would make my life difficult. It was selfish, and I certainly lost sight of what was really happening all along:
She was struggling, and I was adding to that struggle by judging behavior that she had extreme difficulty controlling.
When the one you love is struggling, you do what you can to help, if they want it. But if you choose to only see the situation from your perspective, you will isolate that person. They will feel alone, unloved, unsupported, and maybe even guilty, because maybe you're one of the few people, if not the only person they look to for love, support and even guidance. And when that person, the one they want to turn to for support is criticizing and disappointed in their behavior, they will feel like there's nowhere else to turn. And they may even start to feel defeated, leading to an eventual unhappiness and depression.
At least, that's what happened to me. The one person my wife should be able to trust more than anything in the world was critical, judgmental, and now even commenting on how he will lose attraction to her if she gains weight.
Her struggle was real, and it was hard. And now she had to go it alone. I didn't know I was even doing this until I had lots of alone time to reflect.
Now this doesn't mean that you should always love and support and stick around for every situation that comes up with your relationships. After all, if it's toxic, you must get help or get out as soon as possible.
Most toxic relationships, ones that "poison your soul", shouldn't exist. It's hard to be loving and supportive to an abuser, hoping he or she will change with you trying to help them along the way. It's hard to be loving and supportive to a drug or alcohol addict who is putting you and your family in danger.
There are relationships that just aren't meant to be, at least in the moment. But how do you know when it's time to leave a situation like this? You ask yourself two questions:
"Honestly, will this situation change in the near future?"
and
"When I think about being with this person for the rest of my life, am I happy about that decision?"
If you do believe it will change soon (I'm talking in just a few weeks), and you're happy about being with this person for the rest of your life, or at least will be happy for a long time to come, then consider waiting.
But if you do wait, mark a date on your calendar where you say: "If things don't change by this date, I'm going to change things." Whether that means leaving or seeking help or what have you.
And stick to it! This really all comes down to honoring your personal boundaries. If I had chosen to honor my personal boundaries from the beginning of my relationship with my wife, I would have left. I may still have been dysfunctional and judgmental, but I would have honored what I wanted and didn't wanted, and gotten out of the relationship.
Because I stayed, I gained many valuable and life-long lessons. I loved that I got to experience it, and it led me to where I am today: A healthier me making healthier decisions for myself.
Healthy decisions are those decisions that empower you and fulfill you, not bring you down and trigger you. My marriage taught me to focus on me when others trigger me. My ex-wife taught me to love and support, not judge and criticize.
And the biggest lesson from all of this was that if I can't love and support the people in my life, no matter how hard I try, then I need to honor my personal boundaries and only allow what I want into my life, not what I don't want.
That means if my girlfriend started taking drugs out of the blue, I may do what I can to help, or I may just leave because I do not want drugs in my life. And since she is in my life, then drugs would be in my life too.
It almost sounds cold, like it's an abandonment. But really, it's a love for myself and what's healthy for me. You can love and support the other person, and do whatever you can to help them. But if there's no sign of them changing, or you simply don't want what's happening with them in your life, then the decision needs to be about yourself, honoring what you really want for you.
By honoring you, you take care of yourself which gives them a chance to take care of their problems until they're ready for a relationship again. That may or may never happen, but at least you are taking care of you, and/or your family, which is high on the list.
Every situation will be different of course. Sometimes we want to support someone and get them help, and we'll sacrifice our own needs to help them crawl out of the hole they may feel like they're in. Of course, this can and will happen. I'm really just talking about the relationships that just don't get better, they get worse.
So many people stay in relationships that maybe should have ended a while back. Either one or both people may simply not have the skills or the resources to take care of themselves, so toxic environments are formed. Once these environments exist, it's hard to return to any type of "normal" circumstances.
If you're getting triggered in your relationship, is it getting worse? Better? Ask if you think what triggers you will end anytime soon, or if you think it is something that may go on indefinitely. And if it will go on, and you will be unhappy as long as it does go on, it's time to honor your boundaries and detoxify your system so that you can move on.
My ex-wife moved on because I was toxic. It was the right decision for her. It was painful, but it was necessary. We both got to free ourselves from my judgment.
With Michael and Daria, you are only hearing the times when they are in heated discussion and seem to be completely incompatible with one another. But remember that this is only a tiny percentage of who they are. Sometimes you have to be open and even a little blunt to get your honesty out on the table.
In this coaching, I let them do just that. It may seem like sometimes I'm letting them go too far, but when that happens, I'm listening and learning how they communicate. That is one of the most important keys to relationship success – learning how your partner or friend communicates.
You learn by listening and trying to understand, and even relaying what they say back to them. In this session, I help them learn to understand each other at a deeper level, knowing that once they connect from that place, they'll learn to love from that place as well.
The things we say are surface and attempted expressions of deeper emotions that are going on inside of us, but the words aren't always the full story, so it's important to dig and figure out the deeper expressions – the ones that really want and need to come up so that they can be expressed.
Again, you don't have to be in a romantic relationship to learn from today's show, because relating to people is something we all do in some way everyday. There's something here for everyone. Let's dive into the session now.
(session not transcribed – please play using the play button above the image)
This episode ended up being longer than planned, so we're going to skip summarizing the points until next week. Then, I'll play the conclusion of this session, yes it actually continued after we said goodbye, which was great, but there were some good talking points from this coaching session that I'll put into the show next week.
I look forward to discussing them with you then. So for now, let's end this episode so you figure out where the last hour and forty minutes of your life went! Hopefully, you've learned something you can take with you and make life better in some way.
*****
Thank you for listening to another episode of The Overwhelmed Brain. I thank Christina, Natasha, Jodi, Wesley, Gretchen, Carlos, and Kathy for subscribing to the newsletter. I thank Charles, Billy, Christopher, and Jade and Twitter. Thank you to Barbara Zendee, and Frank on Facebook, Melyssa for subscribing to my youtube channel, Joan The Life Teacher and Steve for following me on Pinterest, Lisa and Tinnycua for their direct messages, and Dan for commenting on the blog. 
I want to thank the listeners who are using the Amazon link on the site to support the show. If you're going to shop at Amazon anyway, just use the link. If you find this show valuable to you, just say Thank You by using the link before you make your next purchase from them. You shopping habits are making a difference. And, they're going towards a good cause: You
If I didn't call your name in this episode, just know that I appreciate you and thank you for being there for me, listening, learning, and growing.
If there's one thing I want you to take away from today's show, it's this: an argument is when you have a different opinion on something than the person you're arguing with, and because of that, you can either force your righteousness onto the other person, or you can both give a little and meet a little closer in the middle.
In a relationship, it has to work this way. There has to be a little give or at least a better understanding of each other's opinions. When there's give, the other person feels like you're trying to support them. When there's staunch opposition, there's only the need to be right no matter what the cost.
Sometimes it's necessary to be right no matter what, but remember there are always consequences… usually in the form of hurt feelings. But what you'll find if you give, even just a little, is the other person typically starts to give too! It just takes one of you to take that step so that both of you can reach a more peaceful place.
It may not happen, but if you always choose to just be right instead of trying to support or at least understand the other person's point of view, resentment will build and soon those near you won't want to be near you anymore.
So do yourself a favor and step into your power. You can empower yourself when you empower others. And with empowerment comes the ability to be able to create the life you want. When you do this, you'll discover what I already know to be true about you, that you are amazing.