Podcast: Download
Subscribe! Android | RSS | More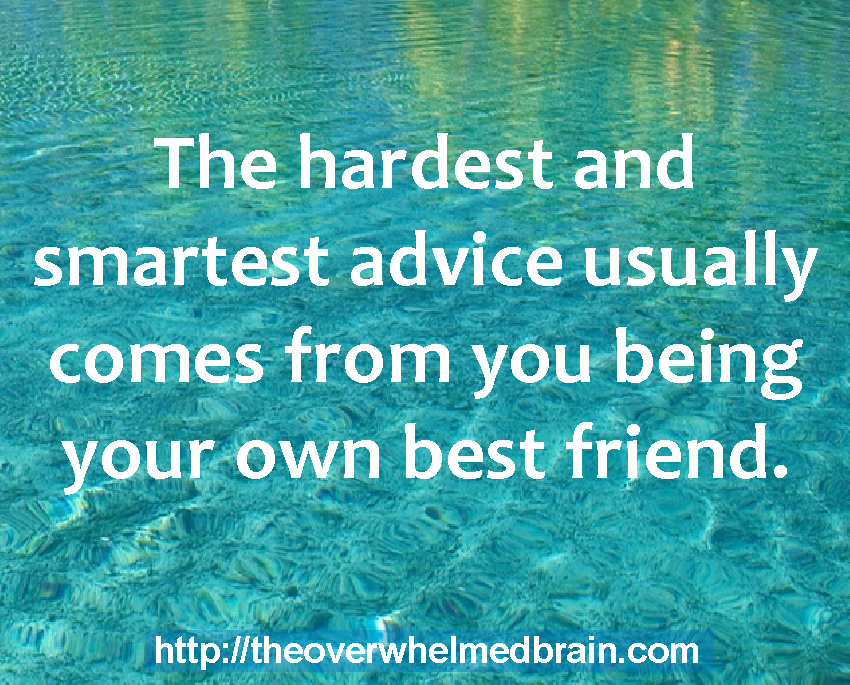 I received an email from a woman who's husband cheated on her, then made her life a living hell during the divorce. She is depressed and has lost her desire for most things in life. Is there a solution to all of this? How do you get from defeated and controlled to empowered and in control when you're going through a long, dirty divorce?
I reply to her letter in this week's episode.
Today's quote is by Wayne Dyer and it's this:
"Conflict cannot survive without your participation"
Sponsor: I want to tell you about a service that has saved my girlfriend, quite literally, thousands of dollars. It's LegalShield. Imagine being able to have an attorney send someone a letter on your behalf, on their letterhead? A phone call or a letter like that has a lot of power and authority behind it. Whether you want an attorney to take care of a parking ticket, or you just need to ask a legal question real quick, head over to getoutofthemess.com. For less than $20 a month, you have access to legal representation – that's a phenomenal deal! 

When you use that link, LegalShield will know we sent you. I use this incredible service, my family uses it, and I highly recommend it. Head over there as soon as you can.
Ask Paul
Dear Paul,

I just found some of your articles today.  Where have you been these last 5 years?

I feel lost. Lots of hopeful things just have gone by the wayside during this long divorce. I've been dealing with this for years! And I'm scared to death. I feel overwhelmed all the time having to start over as a single woman, and all of this just seems futile and not worth the effort.  

I have all the responsibilities instead of just half. I have lost my desire and nothing is driving me to "be all I can be"

Things I do seem futile. I'm disappointed in myself I don't feel like the adult I used to be.  

I'm just trying to accept my divorce at this late stage of my life.  My ex-husband left me for someone else just as we were planning the next phase of our life.

The divorce surprised me, and did not go in my favor. He chose not to give me any help financially, and I am  having to start completely over. I am deeply depressed and not working.  My brain is so scattered and I miss the routines and structure and security marriage gave me….

I have to care for a member of my family, I can't find employment and the only jobs that I've been close to getting are simple part time, low wage jobs. I've held higher positions in the past and made enough to support myself.

I go to counseling, but it's not helping much. I  hate this new life, and I'm bored with myself and my responsibilities and have no desires or interest anymore.  

I allowed the divorce and his betrayal to destroy me, my self esteem, and my self confidence.  I am now uninteresting have no motivation. It drains me to socialize.

Just having to shower or wash my hair, or clean up the dishes, overwhelms me and causes anxiety and negative emotions.

He still owes me money, but he knows I can not afford to hire an attorney again to get it from him.

I am embarrassed it turned out this way, and especially that I have turned out this way.

What words of wisdom do you have?  I need a miracle from your experience and knowledge of survival. I realize I am in victim mode.

I am afraid of the extra responsibility of what life will be like if I just move on. It just seems like too much for me to handle in the state I am in.

Does any of this make sense, or do I just sound like a whiner?

I pray for a better life, and have tried to "let it go" and give it to God, but I'm just not there.

Can you help?

Sandy (not her real name)."
Congratulations, you dodged a bullet!
The deception could have gone on for many more years, putting you in the permanent place of "sucker"

Your situation may look and feel terrible now, but imagine if it had gone on
If they approach you and admit it, they are usually more honest about their infidelity. If you caught them, they are usually less honest about it, and other times that it may have happened.

Victims do not seek help, they embrace being a victim to secure the attention of others

You are

allowed

to be a victim for a period of time. You are allowed to feel everything you feel.

Just make sure you

feel

it and don't dismiss it

All feelings are valid and should be thought out fully, even if they're against your moral and ethical core

It doesn't mean you act out on those thoughts and feelings, you just validate them
There's no polite way to say this, but quite frankly, divorce sucks.

Feelings are hurt, assets are lost, kids are split, and emotions are torn apart.

My divorce was easy but painful

The idea is the end the divorce as quickly as possible

If you go after someone for vengeance, you will drag out your own misery

If you have no choice because you are being pursued relentlessly, it's not an easy road

You've been dealing with this for years, which is years too long!

When the other person is pursuing and pursuing, wanting to drain the life and money out of you, it can be completely defeating.

What do you do?

I know someone who's been to court almost 20 times and she still isn't out of the legal mess of her divorce

You said that all of this doesn't seem worth it and that you've lost your desire

When you are clouded by misery, you make miserable decisions because it feels like it will never get better

While you were married, it may have felt like a real happiness, but looking back, that blissful ignorance was a scam on your heart

I would rather have someone honestly hate me than pretend to love me

I would rather be with no one than be with someone who treats me like garbage by deceiving me and putting me in harm's way by purposefully betraying me

You feel no desire because you keep getting beat down, and there are several ways to go about this, and you probably won't like one of them:

Give him what he wants and walk away from everything

he's

attached to.

This completely unties any bonds you have, and frees you of his control of your life.

As long as his name is on something you have in your life, he will never leave your life

I didn't want first long-time, ex-girlfriend's name on anything that we owned together so I made sure to buy her out of our mortgage. Once her name was off, I was free of thinking about her at all

The more ties you have, the more you have to think about him

Can you let go of your ties? I know, probably not. Marriage can tie you in many ways long after the divorce

You don't have the money to buy him out of anything, it sounds like

If you aren't attached to attachments, letting go is the best option to get him out of your life.

You've worked hard, and deserve what you are owed and what you own, whether you got it yourself or together.

Get someone to represent you and stop doing so much of the work yourself, it's too tiring and too much stress on your system

If you don't have legal council, visit

getoutofthemess.com

and get access to attorney for hundreds or even thousands less than what you'd normally pay. My girlfriend pays less than $20 a month, and she praises their services up and down. 

There's no reason you can't do this. It's the difference between an absolute nightmare of stress because you feel you're trying do all of this alone, or someone who is going to go to bat for you.

Sometimes the worst case scenario is the best thing that could happen. It's not pretty in the moment, but it leads to freedoms previously unimagined.

I chose to foreclose on a condo because the stress of owning it was much greater than the stress of letting it go.

Thank God the deceiver was found out. You had a lot invested, and that makes it so much harder, but it's time to look out at the lost person you became from the space of the person you want to be, and figure out what you want for her

Become your own best friend and give her advice that you'd give a best friend.

Maybe you have no advice, maybe you have advice you don't want to hear

The advice I didn't want to hear when my wife asked for a divorce was to make it quick and make it stick. I didn't tell myself those exact words, but in a nutshell, I knew the fastest way to healing my heart and fixing my wounds was to get a divorce and disconnect from her in any way I possibly could.

This included getting my name or her name off of anything that we were connected to.

Sometimes that's impossible, especially when there are kids, which is when you need someone to help you along the way

Statistically speaking, the marriage partner with the most money, who also has a vindictive and vengeful heart, tries to destroy the other one.

When you're on the losing end of that battle, remember that your ex knows what scares you, which is why he is treating you the way he is.

When you no longer fear, he has no control

This sometimes all boils down to a control thing. The vengeful partner wants to control and victimize the other person, whether they did anything wrong or not

I know someone who's ex-husband was a lying, cheating, stealing person, and when she left him, he was offended and didn't understand why he couldn't have her and his other girlfriends, so he hired the most diabolical attorney he could find and tried to destroy her in court.

He had the money, and she did all she could to fight him but ended up eventual bankrupt in the process.

However, what ends up happening many, many times, as it did for this person too, is that courts

know

that the person with money is trying to overpower the person without it, so they usually see through what's happening. It's not always the case, but many judges know how disgruntled exes can use money and control to beat down their former partner.

This is why it's so important to have someone represent you.

I can't provide legal advice, but I do know that when you try to come up with a strategy of defending yourself while you are stressed and being attacked, you are not at your best

A cloudy mind makes cloudy decisions
Remember, if you want this relationship back, the last thing you really want is to be with someone who intentionally deceives you and doesn't care enough about you to be the person you deserve to have

This doesn't mean you're unwanted, it means he's incapable of loving you

People who really love us, want us to be happy. They want us to thrive

People who love us are honest with us. They tell us things even when we don't want to hear it, because we deserve the truth.

I've told almost everyone I've ever been with, if you ever feel like cheating on me, at least leave me first.

It's hard to say something like that, but I'd rather be left first so that there is no betrayal.

In my first long-term relationship, that's almost exactly what happened. I don't think she was thinking of cheating on me, but I'm not sure. But after our break, she was married to someone else within

months!

As painful as that was, I was grateful I didn't have to face betrayal in the relationship. The relationship contract doesn't apply when you split up, as painful as that can be.

At the same time, I am wholly grateful that I am not with someone who wants to be with someone else.

This is vital and something you need to take away:

Be grateful you are not with someone that wants to be with someone else.

This betrayal is a blessing, because if you hadn't found out,

you'd still be with him!

The hardest part to accept, at least during my divorce, is the idea that we are supposed to be with the one we marry for the rest of our lives

This concept is a wonderful perception of the world, but it takes two, very strong, very supportive people to make that happen.

Being married to someone, or even in just a strong, intimate relationship, means a lot of things. To me, it means that no matter what, I am there for you to support you and make sure I'm doing what I can to show you that I care about your happiness.

The same works for the other person, when she is there for me, supporting me however she can, doing what she can to see that I am happy, then it's a mutually beneficial, reciprocative system of "I give and you give and we both get our needs fulfilled."

When both people are fulfilling the needs of the other, not every single one, but the ones they know they can fulfill, then both people are getting their needs fulfilled. That to me is love and support. And when you have that, you don't have betrayal.

If one of the highest values in the relationship is fulfilling the other person's needs and wanting their happiness, you don't betray them because you know that won't make them happy.

It's actually a simple formula: I fulfill your needs, you fulfill mine, I want you to be happy, you want me to be happy, we are there for each other, and we're good!

You know the relationship is having problems when one or both of you isn't fulfilling the needs of the other anymore. It's not your job to do so, but it is what comes with relationships. We can't kiss ourselves on the lips, so we have a need for someone else to kiss us on the lips.

When our needs, wants and desires are met by our partner, we don't seek fulfillment of those needs outside the relationship

That doesn't mean people won't still cheat, because some people have more needs than you can fulfill. It's a matter of determining if you want to fulfill all those extra needs, which could be an impossible feat, or not be with a person who desires more than you or anyone else could possibly give.

Loving someone is wanting them to be happy, and supporting their path. Hopefully, their path is the same as yours and everything will work out. If not, then it's best to be honest and talk about it, then to hide behind their back and betray them.

Remember,

you are desirable and lovable, but you are not a doormat.

You are

not

a doormat. You don't deserve to be lied to or stepped on

So this needs to be your focus. Your situation is hard, I realize, but your motivation is centered on how much he's beaten you. I mean like getting beat up, not like winning a contest

It's true, you were and are being "beat up", this shows the character of the person doing it.

Hopefully, you are over any thoughts of wanting

him

back in your life, and are open to having

anyone

that fulfills your needs and you want to share time with.

If you're stuck on the fact that it has to be him, you will never be happy, even if you get him back

I see this over and over again. When we attach all the best feelings we can get in a relationship to a person, we deny ourselves what could be even better

I want you to think of when you were at your happiest in any relationship you've ever had and consider this:

If you no longer had that person in your life, would you be open to someone else that made you feel equally as happy, or even more happy, fulfilling more of your needs and desires?

Would you be open to experiencing how you love to feel even more if it turned out to be someone else that was able to do that for you?

I don't ask these questions so that you can look for another relationship, I ask them to remind you that happiness isn't attached to a person, it's attached to how you feel with anyone that helps you experience those feelings.

Sometimes we attach our happiness to a person, when in reality, we just love how we felt

with

that person. So if you could feel the same way, if not, even 10 times happier and fulfilled with someone else, would you consider someone else?

When you learn to let go that happiness isn't connected to a person, but is connected to how you feel no matter who it is, then happiness can begin again

You may not be in that space. You may not like him at all. You may even hate him, and that's okay. You are allowed to feel and think these things. And when you can give yourself the liberty to express these feelings, the healing can continue.

Now, onto another part of your letter. Remember what I said in a previous episode about momentum building momentum. You mentioned that getting a low wage job and starting over is the last thing you want to do.

The problem with this line of thinking is that unless you have something, you might not get anything

Get something so that you can start somewhere

One thing builds momentum to another thing, and can lead you to unexpected places

Getting an $8 an hour job is actually something that sounds low, and maybe even below you right now, but imagine what a $30 an hour employee can do in an $8 an hour position?

I don't know if you're a $30 an hour employee or a $100 an hour employee, but a $30 an hour employee will outgrow an $8 an hour position in no time. And you will have no choice to rise in the ranks or find something at the next level.

When you get a job that sounds fun but it's at a terribly low wage, at least you'll have fun while climbing the ladder that you put in front of you

This is really the key,

a

job is better than

no

job so that you can start the momentum.
No

job is an excuse to stay home and be miserable. Owning that misery to prove to everyone, including yourself, that you were done wrong.
But any job, even one that you don't really like, is a way to build momentum. And without momentum, you have stagnation.

Stagnation builds more stagnation, and momentum builds momentum.

The next choice you make compounds the last choice you made.

If you like to eat cake every day, the next choice you make to eat cake will compound, and add pounds, to your body

If you are unhappy, and you choose to stay as motionless as possible, you will compound your unhappiness.

Eating cake leads to eating more cake, just as eating something healthy, and some cakes can be healthy, I realize, leads to eating something else healthy.

It's not an exact science, but it's a common occurrence.

You say you go to counseling. Fantastic! Here's my recommendation… stop talking so much at your counselor. Stop talking, and start emoting. Only talk about what you feel, not what you think.

Always talk about how things affect you, and never talk about what someone else is doing and why

Don't say, "When he does this, I know it's just to get me back for such and such…"

That is wasting time. Stay present about your emotions and how you're affected by people and your environment. You can say, "When he does this, I get angry. I feel like I'm being rejected. I feel sad that I'm not wanted. I feel hated!" or whatever comes up for you.

Many people who go to counseling just talk and talk and talk. I guarantee if you know your stories so well that they're easy to tell others, then you aren't sharing what you need to share in order to heal.

Share your pain. Share your shame. Share your embarrassments. Share everything you hate. Share that you feel like killing someone, if that's how you feel. Share stuff that you'd tell no one else, ever.

Having an opportunity behind closed doors to reveal things that you're feeling is a chance a lot of people don't get. You have a chance to share what's going on in you.

Keep your talking focused on you and how you feel. Use "I" words like, "I feel angry. I feel upset."

Say the things that come to your mind

even if you don't really believe them.

Say things even if you can't believe you actually had those thoughts.

It doesn't mean you're going to act on anything, or that you'll be forever forsaken for your thoughts, it just means that the pressure inside of you is being released.

When you're in a cloudy, miserable place, pressure builds inside of you. You have lots of emotions going on, and think you have no way to get rid of them.

Another trick is to write down everything you're feeling and want to do to him, even if it's not in your character!

Don't hold back when expressing. The mind and body store negative emotions inside the body, and outward expression by verbalizing, writing, or other physical exercises are a way to get them out.

Your negative thoughts have to turn into some sort of healthy, outward expression, otherwise,

you stay miserable.

You say you're experiencing depression. I cannot diagnose you however, I can only relate because I once had depression and can definitely relate to everything you're saying

Depression is a lack of feeling emotions. It's losing desire and passion for most things in life

One of the most important steps out of depression is expression

Here's the direct path to depression:

Experience something you don't like

Have a negative emotion and feel bad

Suppress your thoughts

Repress your negative emotions, keeping them tightly contained in your body

Repeating those steps until depression manifests

Suppress your thoughts, repress your emotions, welcome depression

Or, Express your thoughts, express your emotions, deny depression

The problem is many people choose to suppress their thoughts and repress their emotions because they believe it's a safer place to be

Suppression and repression compound and lead to more suppression and repression. What feels safe in the moment destroys the fabric of passion in the future

The first step out of depression is expression

The next step out of depression is altering your routine radically

Get up two hours earlier

Take a cold shower

Hike for 10 miles when you know you can only do 2

Or anything else that keeps you out of the same routine over and over again. Even taking a different route to work is an interruption to your pattern.

Standing up at your desk every day is an interruption.

What can you do differently?

One more thing about depression, find music that moves you. Find music that you have an emotional reaction to, so that you can access those emotions in some way when nothing else works.

You have a golden opportunity to start over. I know, I know, you're not young. But dammit, you're not old either. My mom is 71. Her husband left her less than 2 years ago, and she had to learn to live alone.

She started going to more yard sales and selling things on eBay.

She started to understand what life was like without a lazy, abusive drunkard around all the time

It took her a couple months to realize that life is better when you're not with someone who brings you down.

Sandy, life is better when you are not with people that bring you down, even when you're dead broke.

I quit a job and ended up in the poor house waiting in line every morning at a soup kitchen because I hated my job that much, and I was happy!

Divorce sucks, and the aftermath is sometimes even worse. But how attached do you need to be to any of it?

I realize the idea of living your life out with someone else is something you wanted. I wanted this too, but you can either accept that this happened and now you have to deal with it the best way you can, or you can choose to ask yourself, "Why is all this happening to me?"

One way, you'll stay the victim. The other way, you'll become the caretaker you need to be

for yourself.

You know how to be compassionate to yourself, right?

Pretend that wounded you is over there, and she's a little girl. And you watch her with loving eyes, knowing that is a small version of you

She's vulnerable, innocent, and is learning about the world

A white van pulls up and you can't hear what they are saying, but the two men are clearly motioning for her to get in the van.

Her body movement indicates that she is about to get in… what do you do? Do you just watch the van door close and let it drive away? Or do you run over there and grab that little girl and save her life?

This is how compassionate I want you to be towards yourself.

You are allowed to be a victim, but you are also allowed to be compassionate towards that person in you that has experienced all this stuff.

Be the person you need to be so that hurt, little girl inside doesn't get manipulated.

Yes, your ex may never want to quit trying to control you, and you may need to deal with these blows as they come, but there's a light at the end of the tunnel, as long as you're willing to do what it takes to not be so attached to what was or what could be, and just be there for you at every turning point, you will end up in a more peaceful place.\
Now here's a few important steps you, or anyone else in a similar situation, can choose to take or not. Any or all of these can mean the difference between a challenging nightmare or just an unpleasant, but manageable dream:

I've already mentioned it, but I'm going to mention it again, go to getoutofthemess.com and get yourself the legal representation you need. I know I sound like an ad, but I don't care. This part is important and I already know people using it for the very problems you are facing now.

If he is not paying you and he is supposed to, just tell the court. Go to court, even if you have to represent yourself, and just tell them he's not paying. If you were married long enough, you probably earned alimony.

Look for a Women's divorce support foundation. If you're a guy, look for a men's divorce support foundation. You might even find that you can get donated legal counsel through them if you really can't afford anything else. The idea is to get

someone

on your side to help you and represent you.

Check out visionsanew.org. They are a non-profit divorce institute that help people just like you.

Statistic show that men with money will drag out a divorce as long as possible because they know the woman will give up and walk away. It's typically men, sorry guys, but men with money will wear women down until they just can't handle it anymore and quit.

Guys, if you're someone like this, please do the right thing even if you hate her. Just let her go and move on for everyone's happiness. It may feel satisfying, but so many people are getting hurt by your vortex of destruction. Just let it go and find an amicable solution. It's also really, really good karma.

And lastly Sandy, I only know one side of the story, but since you wrote to me, I have to rely on what you said. So because of that, I'm rooting for you to be there for

you.

Remember that wounded child inside needs that adult to stand up for her and protect her, even if it's just to help her express herself more deeply than she ever has before.

You have people in your life that are there to help you, and you don't have to fight this battle alone. It's going to take some hard steps toward vulnerability in one sense, because you really need to express some deep hurt and pain. And in another sense, you're going to need to access the strength that I know is inside you so that you have it when you need it most.
***
And a quick extra, here's another email I received. I'll read to you the question, and the answer I replied with.
Hi Paul, I was listening to your podcast on co-dependency.  Once you are aware of your tendencies to rescue and the reasons that you do it (going back to childhood) does this lead you to healthier relationships in the future?
In case you don't know

, codependency is where one person supports the other person's dysfunction. For example, if you live with an alcoholic, and you want them to stop drinking, yet they insist that you go to the store to get them some alcohol, and you do so, even reluctantly, you are supporting them and enabling or allowing their dysfunction to continue.

Codependent relationships require a dysfunctional person with needs and another dysfunctional person to fulfill those needs.

My mom enabled her husband's drinking, abuse and other behaviors by making things okay after he made them not okay.

For example, when he would throw his drink across the room, and the glass would smash into millions of tiny shards, she would clean it up. This told him that when he smashed his glass, he wouldn't be accountable and wouldn't have to clean it up, encouraging future bad behavior

Another example is when he fell on the floor and wouldn't wake up, she would call an ambulance to take him to the hospital. This showed him that no matter what state he got in and no matter how bad it got, someone would be there to make sure he was okay. Again, removing accountability and denying him responsibility

Quick side story, when he finally moved out of the house, it didn't take long for him to realize that he had no idea how to take care of himself. Soon, he was begging to come back

This is what happens in codependent relationships: The one with the most dysfunction actually never learns to be responsible for his or herself because someone is always there to clean up the mess.

Anyway, here's my reply to this listener:
"Yes, absolutely, once you are aware of your tendencies to rescue people, and all the reasons you do it tracing it back to childhood, it does and can lead you to healthier relationships in the future.
You just have to stay conscious of your decision making process. When you meet people and you instantly feel the need to be a rescuer, or help them in some way, you just want to be clear on your own motives.
If you want to help them move out of their house, for example, because you feel they are helpless and can't do it on their own (causing an excess of compassion to kick in), that could indicate a (co)dependency forming.
If you want to be helpful to them because you know they could do something on their own, but you just want to be nice, that's completely different.
I think you just have to watch for a couple warning signs. There's a big difference between someone who says:
"I just lost my job, but I don't care what it takes, I'm going to get another one." and
"I just lost my job. This always happens to me. I hope I get another one. I wish life wasn't so hard."
Both of these perspectives can come from a healthy person, for sure, but usually you'll find the person who embraces their "victimhood" is the one who really enjoys saviors – they want someone to rescue them. When their savior comes to the rescue, they don't have to worry so much about getting another job.
I'm not saying that all of us don't need a savior every now and then, but dysfunctional, very dependent people who are needy and sort of helpless a lot, tend to need a savior all the time.
This is just one example, but you get the idea. When you find functional, independent people, you won't have to rescue them. It's a matter of turning down your compassion a bit (because in the past, it's been on overdrive, causing you to get into those predicaments), and just approach people a little more cautiously.
I look at it this way: I like to be with people that love to share life with me, and not necessarily depend on me to meet their own inadequacies or dysfunctions.  
(Just a side note here: I talked about how one of the factors of love and support is meeting each other's needs and wants. This can be and is a healthy relationship, as long as you are not meeting their dysfunctional needs.
There's a difference between meeting a want or need that leads to happiness and fulfillment for both people, and meeting a need that leads to resentment from one person. That is one of the indications of an unhealthy, codependent relationship).
Now, dysfunctions can go away and unhealthy dependencies can decrease over time in some relationships, indicating the relationship is healing and evolving, but it involves lots of trust for each other, and whatever your dependencies you're fulfilling for each other should be boosting one another, not draining one of you and boosting the other.
Hope that makes sense."
News and You
In July of this year, the New Horizon's spacecraft captured detailed images of Pluto for the first time in our history. I just saw those pictures this week, and regardless of how you feel about astronomy and dead looking moons or planets, the fact that we are able to see a planet, even if just a dwarf planet like Pluto, is just phenomenal.
But that's not what I'm most awed by from this story. What this does is remind us that the universe is full of so much more discovery.
We tend to take our box of knowledge with us everywhere we go

How often are we open to new thoughts and beliefs?

How often do you open that box and take something that you used to believe out, and replace it with something else you now believe?

Are you even open at all?

Full Ted Talk of Dr. David Eagleman here.

What you believe to be what you know, doesn't even scratch the surface of what you don't know you don't know!

Yesterday, I wondered how much more to life there is beyond our five major senses and our many other internal and external physical senses.

Many of us can see, hear, taste, touch and smell, but we can also sense when we're not balanced. We can also determine varying degrees of heat and cold, or variations in pressure.

How about feeling itchy? That's a distinct sense on its own! Did you get itchy when I mentioned it?

If so, why? What sense was that?

I wondered what other experiences we will never have because we haven't developed a sense for it. And that expanded my mind and awareness.

This is a great meditation (*NOTE: I just found out Dr. Eagleman talks about this too! I had no clue, and only saw the video just today. Here it is.)

If you ever want to know how to meditate, ponder upon this question: "If there was another sense that no one knew about, what would it be? And what would the experience be like if we had it?"

There is more to life than you know, so keep your mind open. Be a critical thinker so that you are always questioning. But don't be afraid to develop and stick with a belief system either.

Always use what works. If you believe in something, keep believing it – until it's time to change your belief system.

The hardest part is adhering to a belief system 100% until that belief system no longer serves you.

I started out this segment talking about Pluto. Scientists saw the first detailed images of the surface and got confused.

You'd think they'd know exactly what to expect, but they were confused. There were patterns on Pluto they couldn't explain.

If astronomers who've been studying planets and the universe for years are scratching their head about the texture of planet, then what makes anyone of us adopt a infallible, immutable belief system with no room for an alternate opinion?

Whatever you believe, believe in it with all your heart and soul. And be open to changing that belief when it's time.

When you are this rigid and flexible at the same time, you adapt and evolve with everything that comes your way.
What's on my mind right now?
The email I read earlier. Divorce doesn't have to be awful, but it is.
*****
If you are a coach, counselor, or healer of any sort and want to connect with more clients and expand your reach in the world, consider joining the Healing Broadcast Network at healingbroadcastnetwork.com.
You'll not only have access to experts and resources that will help you expand your reach in the world, but you'll be with people that will stop at nothing to help you succeed.
I create every episode as a way to help you get past any emotional blocks that you have. If you're listening to this show and still haven't been able to get beyond your emotional blocks, consider coaching with me. I'll help you dive into yourself and figure out the "I don't know"s. I don't know why I'm sad. I don't know why I'm angry. Or even if you do know, well, I'll help you deal with those too.
I want to thank everyone who reached out to me. Whether through social media or directly via email.
Twitter, Facebook, Google+, iTunes, Goodreads, Youtube, Linkedin,Pinterest, Spreaker
I want to give a special thanks to those who've donated, purchased a book or worksheet or used the Amazon link to shop and support the show.
And I want you to subscribe to The Overwhelmed Brain newsletter. It comes out once a week and contains a personal message from me about the next episode. If you want to read my thoughts on every new episode, sign up for the newsletter at theoverwhelmedbrain.com