Podcast: Download
Subscribe! Android | RSS | More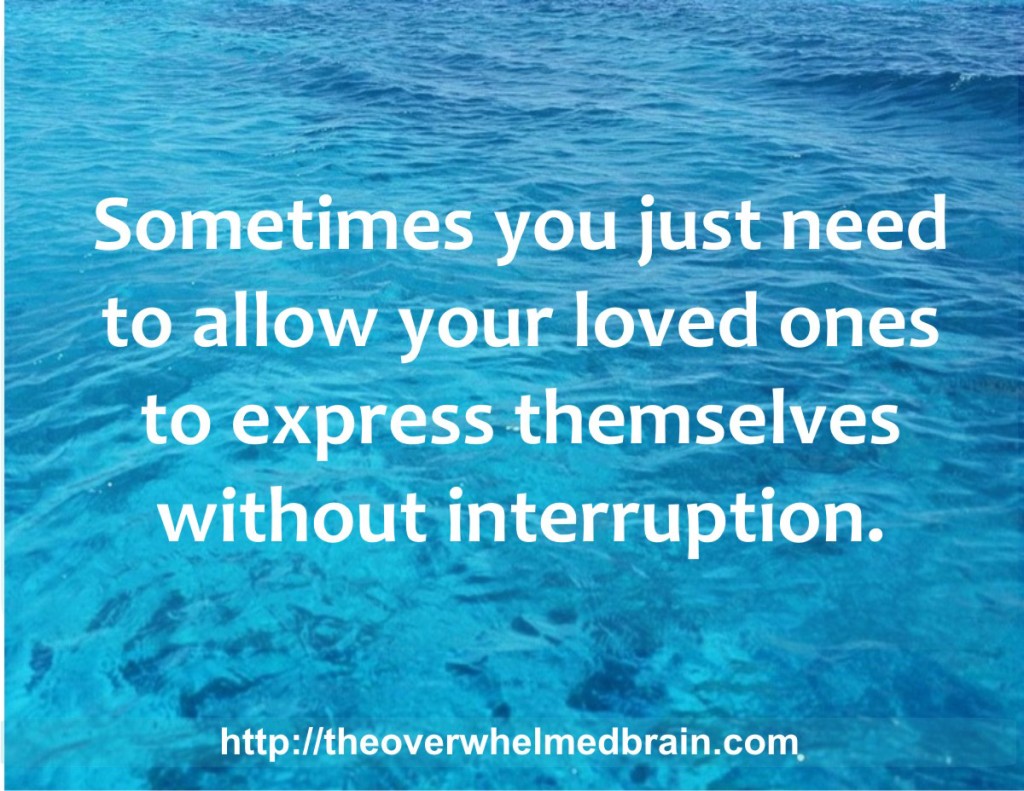 In relationships, sometimes there is a constant miscommunication. One person could be up, the other could be down. If one is happy, the other might be sad. And when that never goes away, the relationship wears down, and the love dissolves.
In this episode, I play a live coaching call between Michael and Daria. Since I'm on vacation this week, I didn't create a solo episode. However, I received permission from Michael and Daria to play their session, so it became a full show.
There are a lot of good lessons in here for relating to others. If you'd like to a fly on the wall for this session, listen in!
(The following is a transcript for episode 63)
Today is a unique episode, because it is a coaching session I had with a couple, Michael and Daria. You probably heard me coach Michael Hsu on one of the Minutes to Momentum episodes I did a couple months back, but this time, his fiancee' decided to join us.
Now, what's interesting is that this session was not meant to be aired. This was supposed to be a private coaching session, but since Michael and I are both podcasters, we record every call we make just in case we want to play segments on the air, with everyone's permission of course.
Well, as you'll hear right at the end of our session is Michael asking if I recorded it, and my surprise that his fiancee' didn't mind that we put it on the air. This was very surprising to both of us, because he told me she typically doesn't open up to strangers very fast, and she didn't want to be recorded. But as you'll soon hear, she opened up right away, and by the end, she was okay with having the episode on the air.
So, not sure what happened, but either way, they both got a lot from the session. And the reason I am playing this particular session today is two-fold:
I have been on vacation all week, so I had no time to create a solo episode and
This may help you if you are having relationship issues
The main topic for today is on releasing negative emotions from the past to gain a better relationship. It's sad but true: We hold on to things from childhood, then when our partner triggers us, those childhood issues come out in the form of arguments or spurts of anger or sadness.
What happens when we get triggered though is that our partner also gets triggered, which can start a fight and a lot of hurt feelings. If one of us is able to step out of ourselves and be present for the other person, then some releasing can take place.
By the time the episode is over, I'm hoping you'll have some strategies to work with in your own relationships, even non-romantic ones. Sometimes we just need a safe place to express ourselves, and you'll hear that repeated throughout today's session.
So I'll play the session now. Please forgive me for the sound quality of this recording, as we were not prepared to put this into the show, so the audio wasn't setup right. Otherwise, it's just a tad inconvenient.
So here is me coaching Michael and his fiancee' Daria on some relationship issues they are having. I'll come back after it's done to make some comments, then close the show.
(Coaching session with Michael and Daria not transcribed. Please listen to episode)
***
Right at the end, I was kind of shocked that Daria said she was okay with putting this session on the air. Michael said she'd never go for that, but it was nice to see her be vulnerable like that.
I have no problem just putting myself out there, and Michael is quite open himself too, but we didn't expect her to want this aired! So, thank you Daria for your strength and courage to put this out there. I truly believe when you are willing to be vulnerable, that is an opportunity to grow and become empowered.
Here are the bullet points from this episode: 
When an argument is starting, check in with yourself and state things from an "I" perspective. Ask yourself, "What's happening inside of me first and foremost? What emotions am I feeling?" This immediately reminds you of your responsibility in this situation as well. It doesn't mean you are to blame, it just means you are taking responsibility for how you feel
Remember, anger is almost never about the moment. You are getting triggered today, but the anger you are feeling likely originated in the past. There's a moment in time, in the past, where you learned to become angry about the current situation.It may sound strange if you're not used to hearing this, but you become angry today because you learned how to become angry about something similar before. With Daria, she learned to become angry with her mom, so when Michael did something that made her angry, she didn't even realize until now that he reminded her of her mom.What really made sense is that she got angry every day. When you have that much buildup so that it explodes daily, that's something you've been carrying around a while. It's that low-level feeling that's always in the background just waiting to be re-triggered.Start asking yourself, "What about what he or she just said or did triggered me?" and explore if you've ever felt that way in the past, maybe as a child.
Allow yourself to be angry. Daria has been invalidating herself as soon as she gets upset. If she doesn't allow herself to be angry, then it will simply happen over and over again, maybe even amplifying more every time.By invalidating herself saying things like, "I shouldn't be angry, that's bad!", she is lowering her self-esteem. She is making herself wrong for feeling and thinking things that she has every right to think about.Every emotion you have is absolutely valid. It's just that you may have been holding on to them for a long time and need to express them. And, you need a safe place to express them. Michael needed to create the mindset of "Lay it on me" and "What else you got?"I asked him to develop a "Bring it on" attitude. If she gets mad at him and calls him every name, he can be the rock she needs. That safe, nonjudgmental ear that will allow her to exhaust everything and get it all out.The problem that's been happening is that Michael gets triggered too, causing her to pull back and not feel safe anymore. This repeats the cycle of arguing and hurt feelings.

If one of you starts venting and saying mean or hurtful things, develop a "Bring it on" attitude, and let them say it all. Let them express everything on their mind until they're done. Just tell them you're listening, and ask, "What else you got?"

It's hard not to get triggered, I realize. But remember what's on the back end of all this: Safety, love and trust. It hurts to go through it, but when you allow someone to vent all over you, and you don't take it personally, you will allow them to get closer to you.

If they feel safe and close to you, they will express more and be more honest and loving towards you. I'm not saying this fixes everything, because maybe there are things between you that can't be fixed, but this is the first step to authentic love and compassion.

Guys, or anyone with strong masculine tendencies, typically want to fix things. We see our partner in distress, and we want to help. So we offer solutions and want to fix them, because we love them. But sometimes, we just need to be there to listen. Don't offer a solution unless they ask.
Whenever you're triggered, it reveals an insecurity about yourself. Remember that just because someone else is the stimulus for what upsets us, doesn't mean we didn't already have it inside us to begin with. Does that make sense?
In other words, I have to already have some sort of anger in me to know how to be angry now. In the case of being triggered with sadness or fear, that is revealing an insecurity within ourselves. Knowing this will make us think twice before getting too upset with the other personDaria is quick to blame Michael, but is learning that who she's really upset with is her mom. Michael just reminds her of her mom, and she is using him to express her anger. Yes, he is doing things that upset her, but as soon as she is able to heal through some unresolved emotions having to do with her mom, she won't be so triggered by him anymore.
If we don't learn what we need to learn in this relationship, we take what we haven't learned with us into the next one. This is vital. If you break up for the same reasons over and over again, the cycle needs to stop with you. There is something that you have going on inside of you that probably needs to be looked at. And if it's too hard to look at, look at it anyway.This stuff doesn't go away until you're ready to let it go. And when you're ready, you'll start talking about it with the right people. Find that safe person to talk with, one who isn't judgmental, and will be present for you, just so that you can express some of the hard stuff.That could be a therapist, or a friend, or even someone you just get a safe feeling about. And when you're ready, and you express all your fears and shame and guilt and anger or whatever else is in there, your healing starts pretty quick.And when you heal, you start having more loving and meaningful relationships.
******
Thank you for listening to another episode of The Overwhelmed Brain. I appreciate you sticking through the low audio quality of this particular episode, but sometimes we don't get exactly what we want in life, so we just go with the flow. I appreciate you going with the flow today.
And now I just want to thank Sabine, Kristi, Magz, Elizabeth, Kathy, Missi, Scott, Gayle, Sandy, and Jerry.  
Keep up with the show by signing up for your weekly personal growth message. 
I want to thank the listeners who are using the Amazon link on the site to support the show. If you find this show valuable to you, just say Thank You by using the amazon link before you make your next purchase from them. While you're there, look for my book: Clear The Path To Happiness.
You are making a difference. And, it's going towards a good cause: You.
 If I didn't call your name in this episode, just know that I appreciate you and thank you for being there for me, listening, learning, and growing.
Relationships used to be the backbone to our survival, and in some cultures, they still are. But when technology came into the picture, and we needed to rely on each other less and less throughout the years, we became more independent. This allowed us to explore life from a very individual perspective. 
We can now choose partners more wisely. We have a choice of more careers, and so many ways to learn new skills now that there's so much information so freely available. We are much more capable of being on our own than ever before.
But relationships are still powerful, meaningful ways to get along in the world. We may not be so dependent on each other as we once were, but it's sure nice just to get along with another person. Whether we're friends, relatives, or lovers. It's just… nice.
So maybe the idea is to remember that just as you are an individual with your own dreams, desires, and aspirations, the next person is too. And just like you can feel happy when someone treats you nice, they will feel happy too when you treat them nice.
If you find yourself always upset at someone else, take a step back and figure out what it is in yourself causing you to be so upset.
You may find something in there that just needs some healing. And maybe, just maybe, the people in your life who love you now can be there to listen to what's really going on inside of you, so that you can finally release the negativity from the past, and step into your power.
And shortly thereafter, you'll be able to create the life you want. When you do this, you'll discover what I already know to be true about you, that you are amazing.