This is exactly what I was looking for. Therapists just seem to take my side which I think has made some of my issues worse. You do things so differently and got to the root of the issue so quickly. Thank you for everything Paul!
I want to empower you to be able to make decisions that are right for you. If you resonate with my teachings on the show and want to dive into specific areas of life you are having challenges with, together we'll figure out what you can do to start getting the results you want.
I am here to give you the space you need and provide a non-judgmental perspective on whatever you're working on.
Live coaching options
I am here to invest in you. A lot can happen in an hour and I want to help you through whatever you're working on. You'll walk away with some new understandings about yourself and your situation. If this is our first session, it may exceed one hour (at no extra cost). 

When you're ready to go deeper within, select this coaching option. Whether we've worked together before or you're just ready to take the plunge and get your life on track, this option provides 5 hours of one-on-one coaching.
Time can be used flexibly.
If you're an existing client with available hours, click here: 
---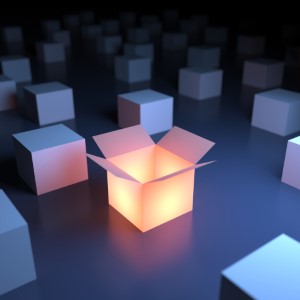 Most challenges we have in life have to do with our responses and behavior in any given situation. I help you uncover the underlying fears that keep you from being able to make the changes you want.
When you are stuck, often so are your relationships, jobs, health, and other personal development goals because of it. Let's work together to get you into a happier, healthier space. We can talk on video or phone anywhere in the world.
I've been to life coaches and therapists who have been vague and misleading, but you put things so clearly! Thanks SO MUCH for being available and for sharing your wisdom with me… your teachings are making things make sense!
All sessions are private and confidential.
The effects of one-on-one coaching will get you to where you want to be faster, but remember that you can still get the workbooks and eBooks for further self-discovery, or join the Patron Program for deeper learning with private episodes and free access to all the workbooks.
And of course, keep listening to the show! Whether we work together or not, I want you to have the best life possible. I think the best way to look at it is that coaching with me gets you to where you want to be faster, but the show is always there for you "on demand".
---
Frequently Asked Questions:
Q: How do I book a session or ask a question about coaching?
A:
 Click one of the package options above to purchase and book your first session. If you have any questions before scheduling, 
click here
 to contact me. I have clients
all over the world
so it doesn't matter where you are as long as you can converse in English and we can meet at a time that's convenient for both of us. We can talk on the phone or through video chat (Skype and other options available). I look forward to talking with you soon.
Q: Will our sessions be private?
A: Yes. Every session is private. I work with all kinds of people in many different roles, from teachers and counselors to actors and executives and more, so all sessions are confidential.
Q: Do you call me, do I call you, how does this work?
A: When you book a session, you'll be asked to provide either a phone number or Skype name. If you don't have Skype and still want to video chat, I have other options available. On the day of the appointment, I will call you. I'll say "Hello!" and break the ice then I'll start off with a question or two and we'll go from there. 
Q: Can I get a recording of our call so I can re-listen to it later?
A: Absolutely. At the beginning of our call, I will ask if you want our sessions recorded. If so, I will send you the MP3 file when we're done.
Q: There are some things I've never told anyone. Do you require me to tell you my entire history?
A: No. You can share anything you feel comfortable sharing with me. I provide a safe, non-judgmental space for you to be yourself. It's completely up to you what you choose to share.
Q: What can I expect for my first session?
A:
 I'll call you up either on video or on the phone, and we'll talk. I'll ask you some questions and give you a safe place to express yourself. It's easy and comfortable.
If you're not a big fan of talking, that's okay too. I have clients that have talked to therapists for years and feel like they've gotten nowhere. I can work with you no matter where you are in life.
Q: Can you see my partner and I at the same time? Will it cost more?
A: I can work with both you and your partner at the same time. It gives me a chance to learn how you communicate with each other and allows you to express yourself to your partner in a safe environment. It does not cost any more to work with me as a couple. 
Q: Do you work with gay, lesbian, non-gender, or transsexual people / couples?
A: Yes. I understand some of the unique challenges of LBGTQ and I work within the framework of your preference and orientation.  All of my clients are treated with respect and equality. 
Q: Why should I coach with you?
A: I think you should coach or seek therapy with anyone that you believe can help you – especially someone who cares about your progress. I want you to succeed and live a fulfilling life and I will do everything in my power to help you make that happen.
Q: Do you guarantee that all my problems will be resolved when we're done with our session(s)?
A:
I'm here to guide you to new understandings and insights about your own behaviors and emotional blocks. I help you dig deep and uncover a lot about yourself, but what you
do
with that information is beyond my control.
When you learn what it takes to grow and heal, you will find it a lot easier to do the work to make the changes you want in your life. The good news is that I will be there to help you do that work.
Q: Is what you do considered therapy?
A:
 No, far from it. I'm not licensed to practice counseling or therapy. I am here to guide you to results but I never diagnose or prescribe. If you listen to
the show
you'll get a great taste of my style.
Some of my clients have told me that they'd rather work with a coach because they feel a lot better saying they're "getting coached" than "going to therapy". I understand this perspective. I also fully support seeking therapy when there's a need for it and may suggest it if needed. 
Q: Do you accept insurance or payment plans?
A: For some reason insurance companies don't work with coaches, therefore I cannot accept insurance. I offer several types of coaching options that can meet almost everyone's budget however:
Bulk package of hours: I offer bulk, multi-hour packages that bring the per hour costs down substantially
One hour sessions: The normal rate
Blog and podcast: Free
Purchasing bulk hours can save you several hundred dollars depending on the package you buy. The blog and podcast are there for you if you can't afford one on one coaching. I share everything I can on the show and in the blog so that you will have the resources you need to create the life you want. 
Q: Do you have any testimonials? How have others benefited from your coaching?
Still have questions? Use the form below to contact me.