Podcast: Download
Subscribe! Android | RSS | More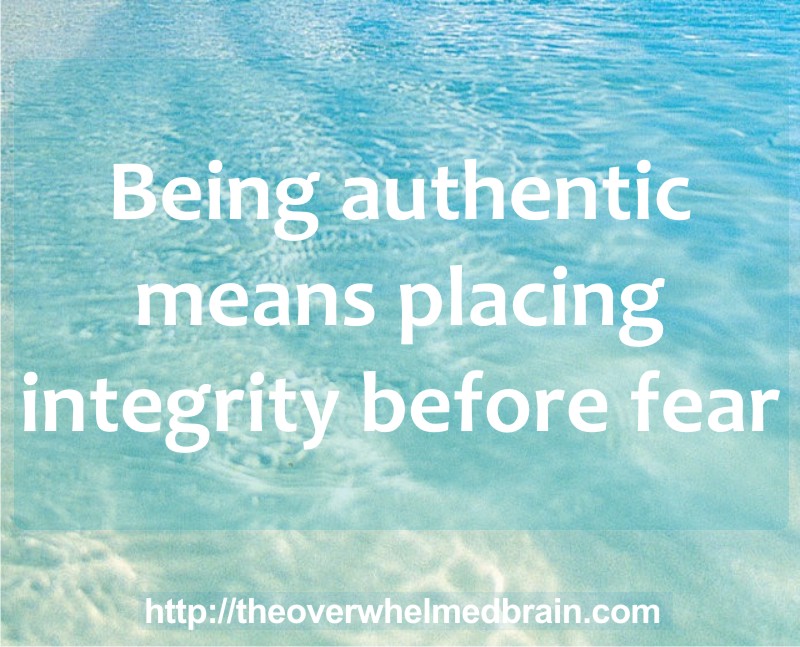 Thinking about deceiving someone is a path to self-destruction. The tricky part is that the self-destruction doesn't happen immediately, it happens in tiny chunks, and the deceiver rarely sees that he himself is the one who causes his own suffering. Also, a listener asks about how to become more masculine, so I talk a little about the masculine and feminine, and how embracing and nurturing both is not only healthy, but vital for balance and less stress. Finally, we take a trip to Pluto and discover just how deep the rabbit hole goes.
Ready for the journey?
Today's Quote
Today's quote is by John Bevere and it's this:
"An offended heart is the breeding ground of deception."
I chose this quote because I felt a little funny about today's sponsor, which I'll mention shortly, because the person who sponsored the show today is someone close to me.
I thought, "Would it be deceptive if I didn't tell the listeners that today's sponsor is my girlfriend?"
I thought it might be seen as strange or at least a little unusual, so I thought of concealing the fact that today's sponsor is indeed my girlfriend. Now, I talked about with this with her and said, "You know, I can't tell people you're my girlfriend because it won't look professional!"
But my girlfriend reminded me of something very important. She said, "You know, you're supposed to be someone of integrity, this is what you teach! And here you are trying to deceive those who listen and trust what you say." And that hit home pretty hard. But it was exactly what I needed to hear as a reminder of practicing what I preach, which is authenticity.
Being authentic means placing integrity before fear
The fear I had was thinking that it was a bad idea to tell you to contact my girlfriend to get legal insurance! And that by doing so it makes me look salesy and focused more on money then on helping you learn, grow, and heal.
After we talked, I realized that integrity is more important than my own fear of what you may think of me. And on top of that, I thought about how much worse it would be if I decided to deceive, then got found out! So I ask myself, "Do I place a lot of value on the judgment of others?"
And my answer was "No… unless what they're saying is true." And that's when judgment hurts the most: When you believe what's being said about you.
When you don't believe it, it's easy! However, when deep down you do believe that their judgments may be at least a little true, you'll feel hurt and exposed. 
So I made a decision. I chose to avoid feeling hurt and exposed by just coming out exposing myself on purpose in front of you. At least, exposing my thoughts, actions, and intentions.
I would rather you despise me because of the truth, then love me based on lies. This means that I won't lie. Instead, I'll share with you exactly what my intentions are and what I have to gain from them.
My intentions are to keep the show funded, and keep it free. 
So there you go, there's my admission.
We are the sum of what we say and how we behave, which results in how people are affected by us
All those parts add up to the whole.
Who are you? I didn't like who I was becoming when I thought about being sneaky and not mentioning that my girlfriend is the sponsor. This was an old program running in the back of my mind that its not good to show everyone what's behind the curtains.
But why not?
In my relationships, I could never get too close to the person I was with. If they weren't being honest with me, whether it was a platonic or romantic relationship, if I thought the other person was wearing a mask or being deceptive in any way, I'd distance myself as far as I needed to, to feel safe – knowing that something was wrong or different in the relationship, but not knowing there was a deception or hidden truth taking place.
It made me realize that the best approach is always the one of integrity. As long as I am in integrity, any judgement or criticism against me can be met with the statement, "Hey, I'm doing the best I can with the resources I have!"
This feels good when I say it, with all honesty. If you truly know that you're doing the best you can, then it doesn't matter what anyone else says because you're doing the best you can!
It doesn't mean you won't do better next time, it just means that at this time, right now, you're doing the best you can. And you can choose to lie, then cover the lies with more lies, but you'll soon find your life going downhill in different ways that you can't even imagine. 
Or, you can live life with integrity and find that there's really nothing to hide. Authenticity comes as a result of "nothing to hide". When you reach that place, the chips will fall as they may, but your conscience will be clear.
Deception leads to conflict, which leads to bad feelings inside, which leads to being a victim of the circumstances that you created beforehand by being deceptive in the first place. But deciding not to deceive is a powerful step in the right direction.
Acting from a place of integrity will offend some people for sure, because it's really honest. And we all know how some people handle honesty! But at least others will know that they can count on you, even if it means that you're telling them something they don't like.
I appreciate you giving me the space to talk about this, thank you. And now let me tell you about today's sponsor…
Sponsor
Alright, today's sponsor, like I mentioned earlier, is my girlfriend who helped me get discounted, what she likes to call "legal insurance", for the members of the Healing Broadcast Network (HBN).
She's been a member of LegalShield for five years, and has saved, quite literally, tens of thousands of dollars on various legal services, including when someone tried to claim copyright on a picture on her website, and it wasn't even her fault!
You've probably heard me talk about HBN before, but just in case you don't know, it's a network I founded in order to help connect coaches, counselors and healers with the right clients. I do this by offering them tools, training and a portal for them to connect.
Well, my girlfriend, Asha, called her rep at LegalShield, and help me set up legal services for the group, for which I am forever grateful! And now that HBN has this service available, I want you to know about it too.
My girlfriend uses them every time she wants them to look at a contract, especially the ones that mysteriously show up years after her divorce! She also has them look at more complex issues too, like when debt collectors call for bills she knows she's paid off years ago.
I want you to have access to affordable and quality legal services too. If you're in the US or Canada, contact Asha at getoutofthemess.com and just ask some questions. She will treat you right.
If you want more peace and less stress, contact her today. And tell her Paul at The Overwhelmed Brain said "hi!" 😉
Ask Paul
"Hi Paul, I was listening to your podcast on co-dependency.  Once you are aware of your tendencies to rescue and the reasons that you do it (going back to childhood) does this lead you to healthier relationships in the future?"
In case you don't know

, codependency is where one person supports the other person's dysfunction. For example, if you live with an alcoholic, and you want them to stop drinking, yet they insist that you go to the store to get them some alcohol, and you do so, even reluctantly, you are supporting them and enabling or allowing their dysfunction to continue.

Codependent relationships require a dysfunctional person with needs and another dysfunctional person to fulfill those needs.

My mom enabled her husband's drinking, abuse and other behaviors by making things okay after he made them not okay.

For example, when he would throw his drink across the room, and the glass would smash into millions of tiny shards, she would clean it up. This told him that when he smashed his glass, he wouldn't be accountable and wouldn't have to clean it up, encouraging future bad behavior

Another example is when he fell on the floor and wouldn't wake up, she would call an ambulance to take him to the hospital. This showed him that no matter what state he got in and no matter how bad it got, someone would be there to make sure he was okay. Again, removing accountability and denying him responsibility

Quick side story, when he finally moved out of the house, it didn't take long for him to realize that he had no idea how to take care of himself. Soon, he was begging to come back

This is what happens in codependent relationships: The one with the most dysfunction actually never learns to be responsible for his or herself because someone is always there to clean up the mess.

Anyway, here's my reply to this listener:
"Yes, absolutely, once you are aware of your tendencies to rescue people, and all the reasons you do it tracing it back to childhood, it does and can lead you to healthier relationships in the future.

You just have to stay conscious of your decision making process. When you meet people and you instantly feel the need to be a rescuer, or help them in some way, you just want to be clear on your own motives.

If you want to help them move out of their house, for example, because you feel they are helpless and can't do it on their own (causing an excess of compassion to kick in), that could indicate a (co)dependency forming.

If you want to be helpful to them because you know they could do something on their own, but you just want to be nice, that's completely different.

I think you just have to watch for a couple warning signs. There's a big difference between someone who says:

"I just lost my job, but I don't care what it takes, I'm going to get another one." and

"I just lost my job. This always happens to me. I hope I get another one. I wish life wasn't so hard."

Both of these perspectives can come from a healthy person, for sure, but usually you'll find the person who embraces their "victimhood" is the one who really enjoys saviors – they want someone to rescue them. When their savior comes to the rescue, they don't have to worry so much about getting another job.

I'm not saying that all of us don't need a savior every now and then, but dysfunctional, very dependent people who are needy and sort of helpless a lot, tend to need a savior all the time.

This is just one example, but you get the idea. When you find functional, independent people, you won't have to rescue them. It's a matter of turning down your compassion a bit (because in the past, it's been on overdrive, causing you to get into those predicaments), and just approach people a little more cautiously.

I look at it this way: I like to be with people that love to share life with me, and not necessarily depend on me to meet their own inadequacies or dysfunctions.  

(Just a side note here: I talked about how one of the factors of love and support is meeting each other's needs and wants. This can be and is a healthy relationship, as long as you are not meeting their dysfunctional needs.

There's a difference between meeting a want or need that leads to happiness and fulfillment for both people, and meeting a need that leads to resentment from one person. That is one of the indications of an unhealthy, codependent relationship).

Now, dysfunctions can go away and unhealthy dependencies can decrease over time in some relationships, indicating the relationship is healing and evolving, but it involves lots of trust for each other, and whatever your dependencies you're fulfilling for each other should be boosting one another, not draining one of you and boosting the other.

Hope that makes sense."
***
Since we have time, here's another email I received.
"Hi Paul,

Thank you for covering masculinity. This subject hit home pretty hard.

I left a long-term relationship a few years ago, and am now in another "relationship".

I grew up with a very protective mother and a non-assertive father, who wasn't the ideal male role model of "being a man". My mom would typically answer my questions and guide me through challenges.

Just wondering what work you could recommend to becoming a more Masculine Man.

Thanks for any advice you may be able to provide.

Bill (not his real name. I call everyone "Bill")."
All of us have masculine and feminine aspects inside of us

Masculine consists of being action-oriented, logical, having emotional strength and standing up for what's right, honoring personal boundaries, making and enforcing rules, and taking chances, overall leadership abilities, seeks the receptive and calming nature of the feminine for balance

Feminine is more receptive and nurturing, more in touch with emotions and open to giving and receiving from the heart, passive and indirect, compassionate and caring, and seeks the strength and security of the masculine for balance

We all have both aspects inside of us

Men do not always naturally have more masculine traits just like women don't always naturally have feminine traits

Almost always, a loving, intimate, healthy relationship becomes balanced when there's an equal balance in masculine and feminine

The man doesn't have to play the masculine and the woman doesn't have to play the feminine

Masculine doesn't have to mean dominating and controlling, but that

is

an exaggerated aspect of masculinity

Feminine doesn't have to mean submissive and getting walked on, but that is an exaggerated aspect of femininity

What role do you play? If you're by yourself, how are you around friends? Do you side more towards one than the other?

Friends typically end up with those who are like them. If you are more masculine, you probably attract and appreciate masculine friends. Same goes for feminine

Lovers typically end up with those are play more of the opposite role, and it creates a stronger attraction when it's dichotomous like that

A feminine person is usually more attracted to a masculine person and vice versa

But here's where there can be a problem: A relationship can start off complementary, but end up getting worse and worse over time

In a typical heterosexual relationship, whatever "typical" means, you have a man and a woman. A scenario could be that the man plays a more masculine role, and the woman plays the more feminine role. And, as long as they are comfortable with that, things can go along fine.

There can be other challenges that arise, but usually when the roles are accepted, the relationship moves along more smoothly

The roles can start off as desirable, but things can go awry when one wants to embrace one aspect over another

This can happen when a woman meets a "nice guy" where he has a lot of feminine qualities that the woman likes, but when he never shows his more masculine side, she starts to feel less feminine because she has to take on the masculine aspects he lacks

This can lead to the breakdown of the relationship, and they won't even know why

Same sex relationships are almost always the same way. One partner typically takes on a more masculine role and one typically takes on a more feminine role.

These roles compliment each other as long as the couple is comfortable embracing those aspects of themselves

I've seen relationships break down because the roles were unwillingly reversed, at least by one partner

I've always sought strong, masculine women because I tended to embrace my feminine side more often. I was passive, compassionate, emotional, and was usually afraid of confrontation. I was the best mediator and the worse action taker.

Most of the women in my life left because they wanted me to embrace my masculinity and make them feel, "like a woman".

The women in my life got to know my feminine side and like that a lot. But after the years went by and the masculine side rarely showed itself, it made them feel like they had to play the masculine role

When you have a partner that wants to feel comfortable being themselves, but you can't complement that aspect of them, you will see the relationship disintegrate

When I was married, my wife noticed that I acted like a little boy, which is a feminine role. She liked this about me at first, but when I

never

embraced my masculinity, she never felt safe enough to be the woman she wanted to be

When my wife called me a little boy, that was the day I realized something needed to change in me

There are steps to follow to become more masculine or more feminine, but it will take some masculinity to do them, because it involves taking action

Don't be afraid to stand up for what you feel is right

It doesn't mean you stand in front of a gunman to take the hit, but it can mean that when you feel your personal boundaries are being violated, or even more, when your emotions are being

invalidated

, say that.

Use "I feel" statements to convey how you feel. Honoring yourself means standing up for

you

: "I feel disrespected when you say that."




"I feel hurt when you say that about me."




"I feel like you hate me when you do that."

You're still saying what they did, but you're emphasizing how it affects you instead of focusing on how wrong they were

Both men and women should use this masculine aspect, because it reinforces both feminine and masculine inside of you. And whatever role you embrace will strengthen

This is the beauty of masculine and feminine. You'll get to a point where they are fairly balanced as long as you are doing more of what you lack, if that makes sense

If you lack physical strength, you work out to gain muscle

If you lack emotional strength, you practice honoring yourself

The hardest part for most people is dealing with the consequences of honoring themselves

What they don't realize is that by honoring themselves, they'll get more of what they want more often

The consequences you fear are usually amplified by the excuses you create to avoid doing what's right for you

Another step to becoming more masculine is adopting a calm, assertive energy.

This is something

Cesar Milan

, known as the Dog Whisperer, teaches about raising dogs in your home

A dog looks for a pack leader. He finds the one with the most calm, assertive energy

A dog wants structure and discipline so that he or she can feel comfortable being a dog

People are the same way! When you find someone who feels comfortable in their own skin, you feel comfortable being around them.

A feminine person will be able to embrace their feminine nature more when they are around a calm, assertive person

Assertion is what happens when you aren't afraid to say what's on your mind, but in a calm way that isn't relying on aggression to express it

Calm, assertive energy is a highly sought after masculine trait, and is something you should aspire to if you want to learn to be more masculine

The last step to masculinity I'm teaching in this episode is one I've already addressed, and it has to do with fearing the consequences when you stand up for yourself

I went through my first long-term relationship accepting the invalidation of my emotions. I would "lose" every argument, because everything she'd say made sense

The problem was not that I was wrong, but that I was invalidated

Invalidation is when you feel that your emotions don't matter – that

you

don't matter to the other person

They can be "right" about everything, but when you aren't acknowledged for your importance in their life – when your emotions aren't taken into account, you feel both wrong

and

insignificant.

Learn to accept the consequences for standing up for what you feel is right.

It doesn't mean you stand up for everything, every time, but you do take a stand when a personal boundary is violated

A good example of this is when my girlfriend was yelling at me about something, I forget what about, and I usually let someone vent when they need to vent, but it got to a point where I stood up and said something like, "Okay, you need to back off. There's no need to yell when we can talk about this." I said it in a very calm, assertive tone.

If you are with someone who is lying to you or avoiding you, or holding out love for you, they probably do not feel safe being themselves with you

When I was more feminine, my wife didn't feel feminine so she couldn't embrace the woman she really wanted to be. She

wanted

to be feminine, but because I was already filling that role, she couldn't be – at least not without some conflict in the relationship

Know the consequence of your actions and do them anyway

Most of the time, what you think will happen, doesn't

Standing up for yourself is admirable and will be respected as you build this inside yourself

Cowering or swallowing your emotions is unhealthy, and will lead to unhealthy relationships and sometimes even physical illness

Learning to be more masculine is really all about asking for what you want with love and compassion. It's coming to a comfortable place inside yourself where you confidently say Yes and No without fear.

You conquer fear by doing things small at first, then graduate to larger things

I conquered fear by learning to say what I felt and just waited for the results

(I tell the story about telling my bosses I was unhappy with my promotion)

Listen to the episode on embracing both masculine and feminine in you here:

http://theoverwhelmedbrain.com/masculine-feminine/

Everyone should embrace both aspects of themselves for a more fulfilling, balanced life.

Relationships tend to work out better when you figure out which role your partner is most comfortable in, and you adopt the other role. It doesn't mean you negate the other aspect of you, you just strengthen the one that is less emphasized

A woman who is strong, independent, and really loves the masculine side of her may want a more passive, feminine man

But I've met strong, independent women who desired to be with a strong, independent man so that the woman could finally let her guard down

Like the dog without a leader who has to become the leader because no one will take the role

My wife wanted to feel feminine around me, so when I was being feminine, she couldn't. She felt unsafe, and even unloved.

When you embrace both, and learn which one to emphasize in your relationship, you'll remove the conflict you feel inside of you.
News and You
In July of this year, the New Horizon's spacecraft captured detailed images of Pluto for the first time in our history. I just saw those pictures this week, and regardless of how you feel about astronomy and dead looking moons or planets, the fact that we are able to see a planet, even if just a dwarf planet like Pluto, is just phenomenal.
But that's not what I'm most awed by from this story. What this does is remind us that the universe is full of so much more discovery.
We tend to take our box of knowledge with us everywhere we go

How often are we open to new thoughts and beliefs?

How often do you open that box and take something that you used to believe out, and replace it with something else you now believe?

Are you even open at all?

(I play a clip of Dr. David Eagleman's Tedx Talk).

What you believe to be what you know, doesn't even scratch the surface of what you don't know you don't know!

Yesterday, I wondered how much more to life there is beyond our five major senses and our many other internal and external physical senses.

Many of us can see, hear, taste, touch and smell, but we can also sense when we're not balanced. We can also determine varying degrees of heat and cold, or variations in pressure.

How about feeling itchy? That's a distinct sense on its own! Did you get itchy when I mentioned it?

If so, why? What sense was that?

I wondered what other experiences we will never have because we haven't developed a sense for it. And that expanded my mind and awareness.

This is a great meditation

If you ever want to know how to meditate, ponder upon this question: "If there was another sense that no one knew about, what would it be? And what would the experience be like if we had it?"

(EDIT: I just found out that Dr. Eagleman talks about this very subject! Check it out here.)

There is more to life than we will ever know, so the idea is to keep our minds open. Be a critical thinker so that you are always questioning. But don't be afraid to develop and stick with a belief system either.

Always use what works. If you believe in something, keep believing it – until it's time to change your belief system.

The hardest part is adhering to a belief system 100% until that belief system no longer serves them.

I started out this segment talking about Pluto. Scientists saw the first detailed images of the surface and got confused.

You'd think they'd know exactly what to expect, but they were confused. There were patterns on Pluto they couldn't explain.

If astronomers who've been studying planets and the universe for years are scratching their head about the texture of planet, then what makes anyone of us adopt a infallible, immutable belief system with no room for an alternate opinion?

Whatever you believe, believe in it with all your heart and soul. And be open to changing that belief when it's time.

When you are this rigid

and

flexible at the same time, you adapt and evolve with everything that comes your way.
Announcement
If you are a coach, counselor, or healer of any sort and want to grow your practice, consider joining the Healing Broadcast Network at healingbroadcastnetwork.com.
You'll not only have access to resources that will help you expand your reach in the world, but you'll be with people that will stop at nothing to help you succeed. The big picture of HBN is to connect you with clients who need your unique abilities.
***
Become a TOB Patron today!
***
I'd like to end today's episode reminding you that there is more to know than you think there is, because when you don't know what you don't know, your mind will expand and allow more thoughts and ideas in, even if you're already comfortable with what you know.
In other words, there is always something more out there. If you ever feel that you have all these problems in your life, and feel like there is nothing beyond what you experience, remember that tiny black part of space that Dr. Eagleman talked about.
Astronomers thought they'd see maybe a star or two beyond that point, but what they saw was 10,000 galaxies! 10,000 galaxies!! A galaxy is billions of stars. Some smaller than our sun and others so large that it's inconceivable.
Is there life on other planets? Heck, we're still trying to figure out if there's life on Mars. It may not be advanced the way we see ourselves, but life is life!
And if you're too religious to believe about the possibility of life on other planets, just remember that our brains weren't here billions of years ago, and they won't be here billions of years from now. So if you take your brain out of the equation of thought, which makes up your truths, then maybe, just maybe, you leave the door to possibility open just enough to soak in what might be.
And when you can let in just a sliver of light of what might or could be, you let in more resources, more answers, more ideas, and quite possibly, more truth.
I used to live in the box of knowledge, knowing what I knew, but when I opened the box and let in experiences and ideas and stuff I'd closed off for so long, my mind laid the path to new wisdom.
This is what I want for you: New Wisdom.
Wisdom comes from experience.
Experience comes from making mistakes.
But new wisdom comes from being open to being wrong about what you know to be true. When you are open to being wrong about what you know to be true, then you are open to new wisdom.
That doesn't mean you don't believe what you believe now, it just means you believe what you know to be true until new evidence comes along that gives you an opportunity to believe something else.
Stagnation comes from keeping your mind closed to new ideas.
So open your mind, step into your power, and be firm in your decisions and actions so that you can create the life you want. When you do this, you'll discover something I already know to be true about you, and it's not only that you are gaining new wisdom, it's that you are already in a place where new wisdom grows inside you every day, otherwise, you wouldn't want to evolve, or listen to shows like this.
And because you want to evolve your thinking, your consciousness and your awareness, this proves to me that you are already evolving. You are powerful beyond measure, and above all, you are amazing.