Podcast: Download
Subscribe! Android | RSS | More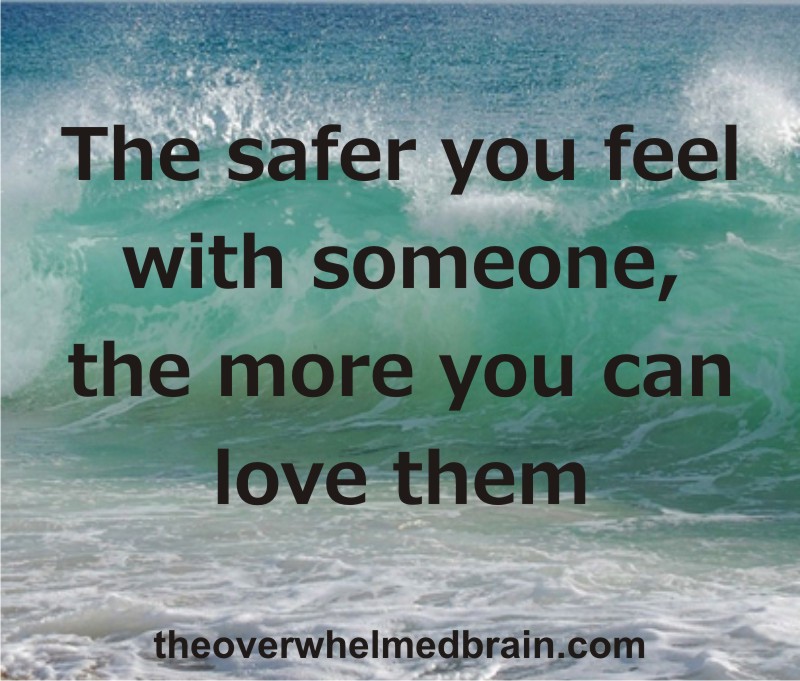 In part 2 of this couple's coaching session, we wrap up the lessons from part 1 and close up any loops (unfinished or unresolved problems) that may be left open.
Michael still feels that Daria is leaving him out of her decisions and wants to know how he can get over this feeling. It appears Daria is just making plans to move out and Michael has fears because of it. We address those fears and discuss what's really happening.
Today's special mention:  fulldisclosurefitness.com. If you want to lose weight and learn the facts, listen to this great physical fitness podcast!(The following is a transcription of episode 76)
Today's quick quote is from Maya Angelou:
Whatever you want to do, if you want to be great at it, you have to love it and be able to make sacrifices for it.
I'd like to add to that quote that sometimes what appears to be loss or sacrifice is really a blessing in hindsight.
So in last week's super long episode, we learned a few things that I didn't have time to summarize, so before we dive into the conclusion of that session, I'm going share the learnings from last week, this week. After that, I'll play the rest of last week's coaching call.
One of the things we learned is to be the brick or the sponge. This is in reference to when the other person in your life is losing control or very upset. There's a point of upset where it seems like the one you love won't be able to return and may be acting erratic.
At this point, there are three options:
Be upset back, causing you both to feed off each other escalating the moment into who knows what.
Be a brick wall of support. This involves conveying a positive, calm, assertive energy towards them, letting them know you've got everything under control and there's no need to be upset. This is sort of tricky, because you really have to be calm, yet assertive.You do this with tough love. And you do this with authority so that they feel like someone will take care of them, sort of like a parent would love and support a suffering child. When someone is so upset they can't be reasoned with, it really is like they are a child who doesn't know how to handle the situation.When you are the brick wall, you tell them, "Everything is fine. I'm right here and I will take care of you." If they are still reacting, be more firm: "You need to stop, right now. I'm here, I love you, and it's time to stop this. You are going to be okay."This does take some practice, because many times you could be emotionally triggered by something they do or say. But if you can stay conscious, focused and completely there for them as the one who will "take care of things", then they may just relax and 'give in' knowing you're there to help.
And the last option is to be the sponge, that person who simply opens up and lets them cry, kick, scream, or whatever they need to do, unless it's harming you of course. The sponge will say, "Go ahead, what else are you upset about?" and just listen.This is when you are completely receptive no matter how upset the person seems to be getting. Being open, loving, and non-judgmental during this time lets the other person express all they want, without fear of repercussion.
And that's really what this is all about, options 2 and 3 are about alleviating the other person's fear. Whereas option 1, where you simply get upset back, is now adding fuel to the fire and exacerbating the situation. By responding to their emotional upset with emotional upset, it will usually lead to hurt feelings and can even build resentment over time.
Option 2, where you are the brick wall may seem like you are coming at them with force but what's really happening is that you are creating a "safe zone" for them. Both the brick wall and the sponge create that safe zone for the other person so that their upset disintegrates on its own.
For example, have you ever been in a situation that scared you, but someone came along and took care of things? Like being bullied when someone comes along and puts the bully in his or her place? It's that feeling of being saved.
That safe zone that you can create for your loved ones when they are upset saves them in a way. You don't stick around if you're in danger, but when they are just extremely upset, be the brick wall or the sponge, and create that zone of safety. Their upset will likely die down very shortly.
This goes along with another lesson from last week which is to allow the first person who gets upset to "have the floor".
What this means is that at the first sign you notice the emotional upset in the other person, you know, when they are getting emotionally triggered, try not to get triggered yourself! One of the most common communication problems in relationships of any sort is when one person gets triggered, the other one gets triggered too.
In other words, John gets upset at something Jane does, so in turn, Jane gets defensive and is now also triggered. And just so we're on the same page, when I say "triggered", I just mean that something sets them off. Something they see, hear or think triggers an emotional reaction in them.
When two people are triggered at the same time, they will go into battle and fight for dominance. However when one backs off, they can stay focused and help the other person through their trigger by being either the brick or the sponge.
It doesn't always work, but it can work most of the time. Like, it may not work if there are "unforgivable" circumstances involved. This might create a reaction in someone so intense, that there's nothing you can do but leave.
However, just like a martial artist is trained not to get emotionally triggered when someone is a threat, you can be the warrior and stay conscious and focused so that you do not get into trigger mode, and you can love and support the other person until they are calm, or calmer.
Then after that, if you need to express, you now have the floor. You get to express yourself and tell them what's on your mind.
This isn't a flawless system, but it does work and it's exactly what I do when I can to show support for the people in my life.
The next lesson from last week is that there's got to be give on both sides when you and the other person are at extreme opposite ends of the spectrum. In the coaching session, I told Michael he needed to take more risks and I told Daria that she needs to be more cautious so that they can meet in the middle.
Michael approaches the world with cautious optimism and Daria approaches it with optimistic caution, if that makes any sense. In other words, Michael probably makes up possible consequences, and fears that they'll happen so he may not take a leap of faith.
Whereas Daria takes bigger leaps of faith and may not think too far ahead of where she will land.
They both have a different philosophy on how to approach life, and both philosophies have worked for them up to this point. But in order to get along with someone else that you want to spend a lot of time with, both will have to give a little. They'll have to!
It's like having three movies from which to choose: Scary, action and comedy. One person likes scary, the other one likes action, and they both could watch comedy if they had to. So they can both give a little so that neither is completely dissatisfied and watch the comedy.
Does that make sense? Can you think of something that you vehemently disagree about with someone? Can you think of anything that you could give in a little about? Anything at all?
What can happen when you give in a little is that the other person then sees that you've done so and might even give in a little too. This brings both of you closer to an agreement or at least a compromise. But it does take the first step from one of you.
The next lesson is what you dislike in others is typically what you need to build up in yourself. Michael said he did not like incompetence in others, which means there is something within him that he feels incompetent about.
If you find that you call many people "stupid", what do you feel stupid about in yourself? Michael was projecting what was going on inside of him onto others.
Life can be a real challenge when you refuse to see others as your mirror.
What you most dislike about someone else is usually something you need to work on in yourself. Now there will be traits and qualities that you don't like in others simply because they're offensive for sure, but do an internal check whenever you feel a judgment come up about someone else.
When you do this, you'll figure out what you may need to work on in yourself. I realize it sounds like what I'm saying is that the only way to "fix" someone else is to actually fix yourself. Well, if you're thinking that, then you're pretty smart, because that's exactly what I'm saying.
The last lesson, or it's actually an exercise really, is to remember to use the magic pill analogy when you're feeling any type of negative emotion and can't figure out why.
The analogy is this: When you feel bad, pretend there's a magic pill in your hand. Then ask yourself, "If this pill could do something very specific to help me feel better right now, what would it do?"
Then really consider the answer that comes up. "Try it on", so to speak. That day I was driving home and couldn't figure out why I felt sad, I did the magic pill exercise. Well, I didn't immediately do the exercise, because the first thought I had was, "Why do I feel sad?" and I couldn't come up with an answer.
Then I did the exercise. "If this pill could do anything, what would it do right now so that I would no longer feel sad?" And my answer was, it would put me in bed and allow me to catch up on sleep.
And when I thought about what it would be like to sleep, my sadness disappeared. I "tried it on". I "tried out" the idea of sleeping in my mind just to find out if it would make me feel better. And just by thinking it, it alleviated my sadness.
When you go through the motions of imagining what it would be like if that magic pill created what you needed, you actually create resources in your mind that you didn't have before, because you have to think about what it would take for that particular thing to happen.
You are manufacturing solutions that would not have appeared otherwise. It's a great technique and has helped me many times. Now, if the negative feeling doesn't go away, just ask it again, "What else would the pill do?"
You want to make sure you get a very specific answer too. Something that is measurable and tangible. You want something that leads to an outcome, not an outcome in itself. For example, you can't just say, "I want to feel peace!"
You need to state what it would take to reach that state of peace. Something specific, make it up! If you come up with, "You know, if my friend would call and lend me $5000, I think I'd feel a lot better."
Your friend calling to lend you money may or may not happen, but the thought does start your wheels turning. Think of more things that would also make you feel better. Soon, you'll be manufacturing solutions left and right. Who knows, maybe the exact answer will simply materialize.
So anyway, let's finish the call we had last week with Michael and Daria. Not to worry, it's shorter than last week but finally concludes our session. Afterwards, I'll talk about a review someone wrote in iTunes about this show and what I thought about it. And FYI, it's not particularly positive.
Let's jump into part 2 of Michael and Daria's couple's coaching session…
(coaching session not transcribed. Please play this episode to hear the session)
Alright, there you have it. Michael and Daria once again going through the trials, tribulations and hopefully breakthroughs of their life together. One of the most important takeaways from this episode isn't really relationship advice, but more personal.
It's the part about reaching the threshold of what you don't want to experience. This same process has happened to me several times in life, where I reached a threshold, that breaking or popping point, with my negative emotions, and suddenly I didn't feel bad anymore.
This is the worst case scenario I usually talk about. When you allow yourself to experience the worst case scenario, you have a breakthrough, because you break down, if that makes sense.
For Daria, she broke down in the car because she was panicking that she couldn't see. She was finally able to pull off the road and get her glasses on. But, what she noticed was that she experienced a worst case scenario. It may not have been the worst case scenario, but it was bad enough where her panic reached a breaking point.
Once she realized that she survived a very bad situation, she suddenly had no fear of driving on the freeway any longer. That's what happens! When you experience something so scary and powerful, regular life seems so much easier.
This happened when I went broke and found out what it was like to go to the soup kitchen every morning. This happened when I was in the desert and my car broke down and I had to abandon it and thousands of dollars worth of my possessions just to make it home. This also happened when I realized how much hatred I had inside of me for all the years I felt tortured and scared from my alcoholic stepfather, and I burst into tears yelling how much I hated him.
After each one of those events, I went beyond the negative feelings and came through the other side. It's like you're driving a spaceship and getting sucked into a black hole. The fear builds and builds and builds, and suddenly you're sucked in. But when you survive, it's an awakening. Each time it happened in my life, something changed about me. I had much less fear and anxiety. The bad stuff happened and I made it out alive, which strengthened my confidence and decreased my fears.
After I experienced being poor, I found a job that allowed my then wife and I to move out of her mom's apartment and into our own place in another state. After my car broke down, I learned how to let go of attachments and be at peace living minimally. And after I had that experience crying and releasing all those years of pain about my stepfather, I was able to let him go in all ways so that he didn't bother me any longer. And my depression disappeared too.
Know that what you resist, persists. The fear you feel when you don't want something to happen is going to be there until you accept that it actually could and probably will happen. It doesn't mean it will actually happen, it just means you've accepted that it will happen. What this does is make life easier because it eliminates resistance.
Once resistance is eliminated, so are your fears, and once your fears are eliminated, so is your resistance. Walking through life without resistance is so freeing. This is why I wanted to emphasize this point today.
You deserve a life without resisting what is or what could be. I know it's hard. You can't be completely immune to everything that happens in life, but you can get a head start so that when things do happen, you aren't set back as much as you would have been had you not been prepared.
When you accept that things can and will go wrong, then you've done the mental preparation you need to do, and that's all you can do! You can never predict everything, but you can at least accept that anything is possible.
And of course, that works in the positive as well as the negative.
Everything you don't want to happen in life doesn't mean it's going to happen or not. But if it's not happening now, then enjoy what you have now. Even when you're stressed out somewhere along the road of life, pull over and stop, and think about what really is threatening you right now. How bad is it? How much worse can it get? How much worse than that?
Visit the worst case scenario in your mind, and think about all the different ways it could go down. By the time you're done, you'll probably feel better because our brains can come up with some pretty terrible, but unlikely, futures. And when it does that, we start to feel bad. Then we think of something worse, and what we just felt bad about doesn't feel as bad as it once did.
When you keep thinking about how much worse it can get, then what really happens will be a walk in the park. And even the process of thinking like this helps you come up with solutions that may not have been there before.
I know it's not any fun to think about bad stuff happening to you or your loved ones, but it can be healing. It can also be exactly what you need to help you resolve a situation. And by all means, if this type of thinking puts you into a terrible place that you just can't get out of, think of getting help from someone.
I realize there are those of you out there that may not be able to think of worst case scenarios because you've already been through worst case scenarios that you haven't yet gotten over. This is a thought process that you need to use with care, of course.
When you're not thinking of the worst case scenario, do your best to see a future not based on the circumstances of today, but on the knowledge that you've survived all this time, and you'll keep on moving forward because that's what you do. You have no clue what good or bad fortune is coming, but the good fortune has just as much chance to exist as the bad.
So keep your mind open and imagine a future where you'll always have the resources you need to get through the situations that come up.
*****
Now before we end today's episode, I want to talk about a review this show received in iTunes. This review reads as follows: "I've written a review for this podcast before. That was when my only problem was that I liked the episodes without the interviews better. Now I feel that most of the episodes are interviews, or coaching sessions. I like the podcast better when it's just Paul sharing his own experiences to make a point."
First off, thank you for your honest review, I am so grateful you took the time to write this! The feedback I get on the show is, quite frankly, almost always positive! So I've been wanting to hear some critical feedback for a while.
Secondly, I completely agree with you. When I stopped doing interviews several months ago, it was a big relief. The interviews never go as planned, and I'm getting to know the guests during the show so it can sometimes be awkward for me.
I've enjoyed every guest I've had on, but certainly coordinating and preparing for an interview involves more logistics than doing a regular, solo episode.
As for the coaching sessions, I'm sure there are others just like you who are saying the same thing. Like, "Alright, enough of Michael and Daria!" ha ha! But I've also received emails from people telling me they like the coaching shows because they relate to the problems that are talked about. It's sort of reality TV, not that I'm shooting for that whatsoever. The coaching shows just happen to be about real life with me there to guide people through the challenges.
But, I get your message for sure! Sometimes I stick an episode on where I get interviewed. That may turn some of you off as well. But there's a reason for every single show I air, and when you aren't familiar with the reasons, you might miss some of the elements of the show that were meant specifically for you
Just like in this coaching session today, I told Michael in so many words that I may be talking to him, about him, but the message is also getting through to Daria. In fact, sometimes I will talk directly to one person in order to teach another person who may not believe it applies to them.
The thing is, when I am in teacher mode like I am right now, what I say may not seem like it applies to you, so you might tune out or turn it off. But is it because you are bored and already know this stuff, or resisting something that you may need to hear.
I mean, it's entirely possible that some of you know this stuff already and are just bored with the content. After all, if you already know how to turn a screw with a screwdriver, why would you need to be taught to do that once again?
To continue along this analogy, what if there was a nuance in turning that screw that made the job go faster and easier? Would you want to know? Maybe you wouldn't! But I bet most people would be curious to know what that nuance was.
That's the thing with a show like this is that I may be talking to you specifically, or I could be talking to someone else because maybe your challenges aren't the same as the person I'm talking to. But I guarantee there is always something to learn in every episode.
I'm not challenging this review at all. Like I said, I agree with it! I enjoy doing the solo shows more than anything and I will continue to do so as we move forward. Sure, there'll be the occasional interview or coaching call, but even those might have one word or phrase that could help you with a specific situation in your life.
I had a boss once that I really couldn't stand. He was annoying, aggressive, and kind of mean to a few of my coworkers. But, he knew how to do my job better than I did, at least on the technical side of things. So even though I really didn't like him and didn't want to be around him or listen to him, I chose to keep my mind open.
I knew that a lot of the stuff coming out of his mouth was going to piss me off in some way, but I also knew that if I chose to tolerate the times when he irritated me that I would learn extremely valuable gold nuggets of information from his vast knowledge of the technology I worked on back then. He was incredibly smart but also a jerk.
But I learned that even jerks can be teachers. It's just a matter of letting the garbage bounce off of you and savoring the teachings as they come.
So listen for those gold nuggets of information, even from people you don't want to hear from. It raises your toleration levels and opens your mind to more learning than ever before. It doesn't mean you want to hang out and be friends with people you don't like, it just means if you're going to be in the same room with someone like that anyway, you might as well learn what you can.
So to the reviewer who left that 3 star review in iTunes, thank you. I am so honored that you took the time to write what was on your mind. Most people would just walk away and say nothing, but taking the time to write a review shows that you care. I appreciate you.
The show will go on with and without interviews, with and without coaching sessions, and more surprises are coming your way. Everyone is a teacher in this world. Some people you like, and some you don't.
And for all of you, listening to this show right now, I personally give you my five star review because I know how hard it is sometimes to be who you are doing the things you do. I personally give you my highest rating, because you are doing what you can to change the world, even if it's in your own way inside your circle of friends or family. And even if you're alone, you're listening to a personal growth show, doing what you can to change yourself!
That is sometimes the hardest part of all this, changing ourselves! But you deserve my highest rating because you are doing the best you can with the resources you have. Sure, you'll mess up sometimes. Sure, you'll feel like you've failed, but every step you take to improve yourself is a step in the right direction. The failures show up to strengthen and mold you to be the person you need to be for the wins ahead.
When the successes happen, you can thank all the times that felt like a failure. For that, you get my highest review. To view the challenges of the past as stepping stones into the future takes amazing determination, strength and intelligence.
5 stars, all the way. You are worthy.
*****
Thank you to Martin, JDS and Matthew for subscribing to the newsletter. Thanks to Beata, Re, Grace, Kristyn, Greg, Michael, Tim and Jade for connecting on Facebook, Wanda on Pinterest, Martin for his direct message, and Farooq and Deanna for subscribing to the show on youtube.
I want to thank the listeners who are using the Amazon link on the site to support the show. Just do what you already do and shop at Amazon, but use the link to say Thank You. If you receive value from this show, click on the link before you make your next purchase from them.
Your shopping is making a difference. And, it's going towards a good cause: You.
If I didn't call your name in this episode, just know that I appreciate you and thank you for being there for me, listening, learning, and growing.
Hey, it's another 2 part coaching show, what's the deal? Was that reviewer right? Am I playing too many interviews and coaching sessions? Let me know! What do you want to hear? I'd love to know your thoughts.
I really do enjoy doing the solo shows because they allow me to articulate what I know carefully and concisely. Everything I say has a purpose, whereas in interviews and coaching episodes I'm more free form. But everything I do, I have you in mind.
Weekly, and sometimes daily, I get your messages letting me know how much your life has changed, or is changing from something you learned on this show. This touches me to no end, and motivates me to continue. It also reminds me that I'm going in the right direction so it helps keep my vision and purpose clear.
I appreciate all that you are, even the parts of yourself that you may not particularly like. Whether that's your body, or something you did in the past, or something you're doing now, or whatever. You have been created with purpose, because every cell in your body has a job and wants to exist. It's pretty wild when you think about yourself as a collection of cells all working to make sure you live. That's their job, to do their absolute best to keep you going.
So if you ever think that you have no purpose, remember that every part of you has a purpose and you are the sum of those parts.
And then when you think that, just like the purpose of a single cell in your body is you, you have a purpose too because you are part of something bigger than yourself.
What is bigger than you where your purpose is fulfilled? Or, if you don't feel that you're there yet, find something bigger than you that allows you to fulfill a purpose.
Step into your power and be firm in your decisions and actions, so that you can create the life you want. When you do this, you'll discover what I already know to be true about you, that you are amazing.