How your body image can make you do things you may regret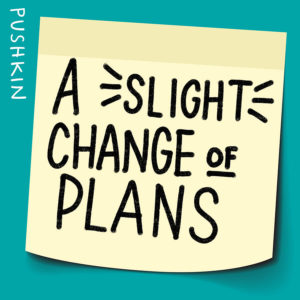 If you have ever dealt with body image issues, this is an important episode that addresses the subject of someone who lost over 100 pounds and learned that people treated her much differently afterward,
She was living the life she always wanted until she realized it wasn't only the pounds she lost. She lost something a lot deeper. And happiness didn't last.
This is a special episode of The Overwhelmed Brain where I introduce you to an amazing podcast called A Slight Change of Plans. I'm going to play you a segment from one of their episodes that I believe has a powerful life lesson for all of us.
A Slight Change of Plans is hosted by Dr. Maya Shankar, who is a cognitive scientist that studies how our minds work and how we change. She hosts intimate conversations that give an unvarnished look into how people navigate changes of all kinds and use that change to ultimately grow.
You'll hear little-known personal stories and reflections from familiar names, like Tiffany Haddish, Kacey Musgraves, and even former first lady Hillary Clinton.
Tune into A Slight Change of Plans to hear extraordinary stories from real-life inspirations, like a young cancer researcher in the throes of a stage 4 diagnosis. Their stories and circumstances couldn't be more different, but they all share one thing in common: life threw them a (slight) change of plans.
On this episode, Elna Baker shares a powerful story of personal and physical transformation that took a turn she didn't expect. After losing close to 100 pounds in five months. she realized she had lost herself in the process.