Podcast: Download
Subscribe! Apple Podcasts | Android | Stitcher | TuneIn | Spotify | RSS | More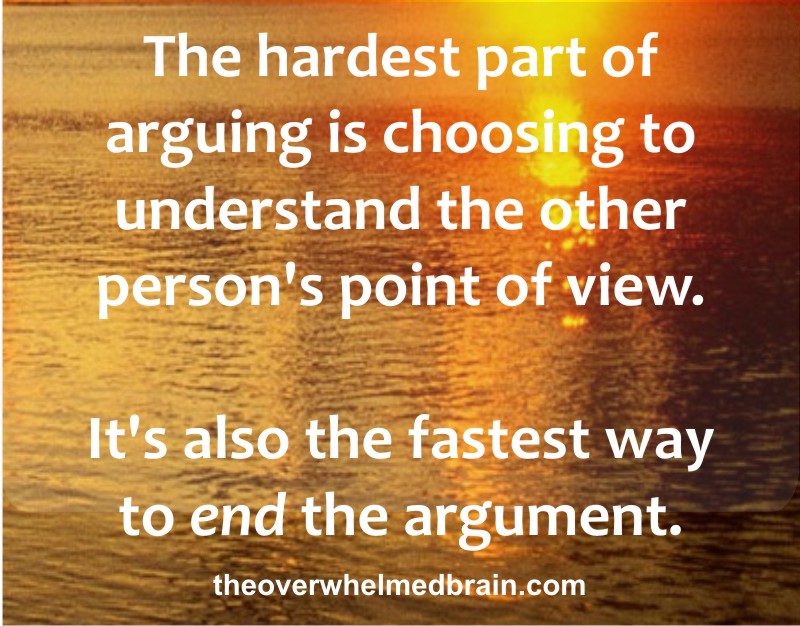 This is technically part 2 of a relationship coaching session with Michael Hsu from Heal From The Ground Up, and his fiance' Daria. For part 1, click here.
In this particular episode, I help both Michael and Daria learn to communicate in a way that is actually productive and beneficial to their relationship, instead of damaging and destructive. If you find yourself getting angry or impatient with the ones you love, this will be a particularly helpful episode for you. The heat gets turned up about half way through, so I know you'll get a lot from this session.
It's a long show, but it may be just what saves your own relationship, whether it's romantic or not. (The following is a transcript for episode 68)
Today's sponsor is The Overwhelmed Brain! Visit theoverwhelmedbrain.com/books and get the eBook, "Clear The Path To Happiness". It's about what you can do to clear all the obstacles that prevent you from being as happy as you deserve, and learning where that happiness is, inside you. Visit theoverwhelmedbrain.com/books
Today we have part two of a two-part relationship-coaching episode. This is a long one, so I apologize for the length. However, instead of cutting it down, I chose to keep the entire length intact because of the many aspects of Michael and Daria's communication.
Sometimes how you communicate with the ones you love can create a worse situation than what you started off talking about to begin with. So to hear the entire conversation unfold, especially into a near full-blown argument, is important as it applies to the lessons to be learned today.
In part 1, I talked with Michael from the Heal From the Ground Up podcast. He's a fellow coach who just happens to also be a client of mine. We talked about his relationship with his fiance', and how he could better communicate and understand her better so that they could build a strong, supportive, loving foundation going into their marriage.
The foundation you build with the people you love is so vital to how the rest of the relationship will go. If there is fighting and arguing before the marriage, it will only amplify afterward. Not all the time, but it's a strong indicator of how things will go. In my experience with clients, marriage typically amplifies what's going wrong with the relationship. And what's good either stays good or declines because of what's bad.
In Michael and Daria's case, they argue quite a bit. They have a heated discussion almost daily. If not an argument, then triggered negative emotions. This episode gives you a giant glimpse of their communication issues and how they go from being unsupportive to downright angry and accusatory of each other.
What's great about listening in on their argument is that they are going back and forth on the stuff we all get heated about every now and then. I'm talking about the trivialities of living together like leaving your socks on the floor when your partner wants you to keep the house clean, or leaving the toothpaste cap off or something like that.
They argue about the kind of stuff that so many of us bicker about, and in fact, in this particular episode, their argument happened to be perfect because I was able to experience the way they communicate and help them understand why their arguing wasn't helping at all. In fact, all it did was only pour fuel on the fire and never resolve anything.
This is going to be a long episode so I want to start the conversation right away. Let me just give you one head's up… you're going to hear some genuine communication issues between Michael and Daria, so there are times where I just let them go at it and keep snapping at each other. I don't do this to prolong any agony, I do it so that I can listen for clues to the actual challenges they're having.
What people argue about is rarely the exact problem they're having. So listen closely as they go back and forth and see if you can hear what the real issues are before I break it down for them after the energy of the situation calms a bit.
Let's break into the point where Daria just walked into the room to join Michael and I in our current conversation. I open with a comment to Daria about Michael's patience. The joke is that Michael has had very little patience with her, but I like to open our sessions with with some humor to help ease any tension that may have built up from either of them coming into the call, creating a more comfortable mood for what's to come. Are you ready for a long, but educational journey into the healing and grow. Here we go…
(session not transcribed – please listen using play button above image)
*****
Since this aired, I've heard from Michael and he was telling me how surreal it's been going through this coaching, and how it has helped them both so much in their relationship.
This episode is already over by almost an hour, so I don't want to take up any more of your time here, but if you're still listening, I just want to tell you that one of the most important steps you can take in your relationship is to do the following:
Listen to the person, acknowledge the issue, and address the issue. Yes, you may have to wait to state your side, so you will have to practice. Otherwise, when you listen, you show that you are there for them. When you acknowledge, they feel like they are important. And when you address the issue, they feel like you are wanting to understand them.
So many arguments and breakups can be avoided just by doing those three things. It's a place of giving space – Listen to them, acknowledge the issue, and address the issue. This doesn't mean you'll resolve everything right away. Remember that some issues need time, like saving money, or waiting for something to happen before you can make a change.
So listen, acknowledge and address, then worry about what you need and the message you want to convey after they've expressed what they need to express. By giving the people in your life the space and safety they need to communicate to you, you help release the tension that can build and turn into something much more heated and hard to stop once it starts.
Communicate on a whole new level so that you can love more deeply and support those who just want to be understood. You may not always get the same treatment back, but in time, if you have a partner that truly wants to support you, you will. The more you give space to them, the more they'll feel supported by you empowering them to support you more.
*****
Thank you for listening to another episode of The Overwhelmed Brain. I thank …Wanda, Randall, Sheila, Gennifer, Jennifer, Caren, Kathy, Lesley, Sarah, Bo, Leeanne, Alexandria, Cindy, Asha, Greg B for his continuous support through Facebook, Kate, Ginneth, Bernard, Alex, Jenny, Jim, and Mohammed
Keep up with the show by signing up for your weekly personal growth tips. And, as of this recording, I am now providing relationship coaching on a case by case basis. If this is a service you'd like to invest in for you and your partner, simply reach out to me and we'll see if I'm a fit for your needs.
I want to thank the listeners who are using the Amazon link on the site to support the show. If you find this show valuable to you, just say Thank You by using the link before you make your next purchase from them. While you're there, look for my book: Clear The Path To Happiness.   
You are all making a difference. And, it's going towards a good cause: You.
If I didn't call your name in this episode, just know that I appreciate you and thank you for being there for me, listening, learning, and growing.
Michael and Daria really put themselves out there to be heard by the world. That takes courage, but what I really appreciate about them is that they will do whatever it takes to make their relationship work.
If you are in a relationship that is challenging in some way, are you willing to do whatever it takes to make it work? What is that "whatever it takes" thing for you? Is it counseling? Is it improving yourself in some way? Is it just giving space to your loved one so that he or she can express everything on their mind without you reacting?
Whatever it is for you, take the step if you want to make the relationship work. Be bold and take big steps to create the most fulfilling relationship you deserve. Remember, relationships are about relating to people, so even if you aren't in a romantic relationship, the better you are at relating to anyone, the better you will be at relating to your most beloved.
Step into your power and be firm in your decisions and actions, so that you can create the life and relationships you want. When you do this, you'll discover what I already know to be true about you, that you are amazing.