Podcast: Download
Subscribe! Apple Podcasts | Android | Stitcher | TuneIn | Spotify | RSS | More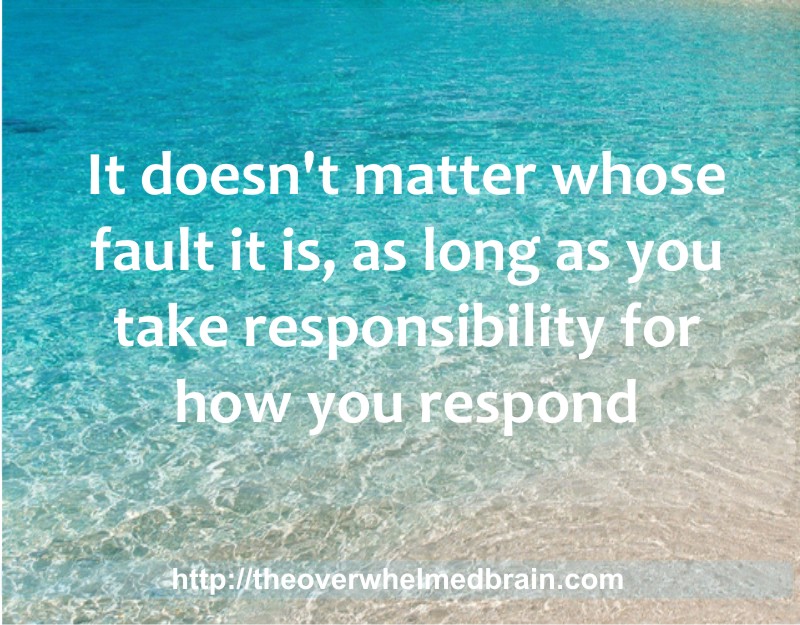 I seem to be doing a lot more relationship coaching lately with my friend and fellow podcaster Michael Hsu from Heal From The Ground Up. This is good for a couple of reasons:
1. I want Michael and Daria to succeed. I want them to have the happiest possible relationship they can. If it takes me pointing out how they're miscommunicating or not fulfilling each other's needs, then that's what I'll do.
2. It keeps me on my toes. I haven't coached in many years, so it's good to stay in practice so that I will be exposed to issues I've not encountered before.
In this particular episode, I play a conversation that was going to be private between me and Michael, but decided to air it anyway because it had some valuable takeaways in it. Michael gave me the okay, and now you can listen to some personal one-on-one coaching that wasn't meant for the public. We have some fun, and I help Michael understand what he's doing to cause himself to be so upset at his fiance'. 
(The following is a transcript for episode 67 – click here for episode 68, which is part 2 of this session)
Today's sponsor is The Overwhelmed Brain! Visit theoverwhelmedbrain.com/books and get the eBook, "Clear The Path To Happiness". It's about what you can do to clear all the obstacles that prevent you being as happy as you deserve, and learning where that happiness is, inside you. Visit theoverwhelmedbrain.com/books
Well, I haven't taken on coaching clients in many years because the last time I did, I had a few of my own issues come up. This was back in 2009 when I had a practice in Texas.
I took a few clients in back then but soon felt like I wasn't smart enough to be coaching others. And I also felt weird for charging people for what I did because of that very reason. Then after I got married and had my own marital issues to deal with, I felt even less smart, so I stopped coaching altogether.
I mean, how can I honestly help others if I can't help myself?
So even though I helped my clients get fantastic results back in 2009, I still felt like I wasn't smart enough to help them!
So here I am five years later taking on a client, thinking about my own skills and worth. But this time, I noticed something different. I noticed that I don't have the limiting belief inside me that says that I'm not good enough or smart enough.
I recognize a confidence in my abilities that I didn't have before. I mean, it's true that I have studied and learned more about human behavior. It's also true that I've faced my own issues and overcome many challenges in my own life that I can share with others so that they may learn how to get through situations.
But regardless of everything I've learned and all the experience I've had over the years, there's really only one reason I feel differently now than I did back in 2009. I still don't think I'm very smart, but I do have something I didn't have back then that I apply to everything I do nowadays.
And that is this:
I know I don't have all the answers and I'm not afraid to show that to people.
In other words, I'm not afraid to tell people "I don't know". And on top of that, because I am now comfortable with not knowing, I'm also comfortable helping my clients explore what's going on in themselves.
In 2009, I felt confident in what I was doing because I was supposed to. After all, I believed if a client detected that I was nervous or didn't know an answer, they might see me as incompetent.
But a funny thing happened in the last five years. I got very comfortable not knowing things that I thought I should know. I got comfortable not having confidence in my abilities. I got comfortable with almost everything I used to be nervous about in myself.
It was an acceptance of my limitations. By accepting that I'll simply never know everything I need to know, I was able to develop confidence in a different way. I no longer had to hide behind the essence of an all-knowing guru, I just had to show up as myself and talk to people.
When I started being authentic is when I started gaining my confidence back. Authenticity is one of my highest values, and the more authentic I am in life, the more life just seems to work out for me.
When Michael first reached out to me for a coaching session (he's a coach and host of the Heal From The Ground Up podcast), I was surprised! After all, I thought coaches were supposed to have it all together because they are helping others through their stuff.
That thought however was only a flash, because I quickly realized that we all need coaching in some form, sometime in our life, because no one has experienced everything there is to experience.
I have not experienced what it's like to have a child, so I rarely, if ever give advice on how to raise children. But if I ever had a child, you could be sure I'd ask someone to coach me through the challenges of being a parent.
I've never directly experienced being addicted to drugs or alcohol, which is why I rarely give advice on how to break your addictions. So, if I became addicted, I would likely find a group, coach or therapist that dealt with that sort of thing.
It doesn't mean I wouldn't have good advice for myself with either situation, but people who have gone through things or worked with others who've gone through the same things are going to be a lot more knowledgeable on the subject matter than I am.
So when Michael reached out to me, my immediate thought was, "Why me? You're a coach!" until I gained perspective and realized that even people helpers have to go through their own transformations, just like I did.
In 2009, I had limitations that stopped me from not only helping other people, but also from making a living. Closing the doors on that business meant I'd have to find my income elsewhere.
Limiting beliefs in your life cause this to happen, they close doors that could lead to big success in your life. I once believed that I wasn't smart enough and felt like I wasn't worth the money people paid me to help them through their problems.
Even though people would change before my eyes, it wasn't enough to convince me that I was doing something right. And because I didn't have the belief I needed to succeed, I went back to the world I knew, that of computers and technology and made a living that way. However, I stuck to the books and studied all the time, learning all I could because I loved learning about what makes us tick.
In the past five years, I've helped friends and family get through some pretty big challenges. When I was doing it for free, it took the pressure off. Hey, if they don't change, well at least they didn't pay!
What I learned though is that people do change no matter what I charge, because all of them had change in mind when they came to see me. As soon as they walked through the door, it was a commitment to themselves to make the changes they needed to make in order to improve their lives somehow.
This realization, that people were responsible for their own change, not me, freed me from feeling any negativity about coaching again. And when Michael reached out as a fellow coach, I had that flash of "Why me?" and then I remembered, wait, this isn't about me! This is about him taking the step to make the changes he needs to make in himself.
Sure, I can help facilitate that change. And, I have helped him work things out in himself a few times now. But even when he presents me with some mind boggling challenges that I have no clue how to resolve, I bring that challenge back into him to help him discover his own resources and solutions.
Yes, there is a skill involved in doing this. And yes, I have now learned a lot that I can teach him and others, but the basic premise of turning the responsibility of everything going on in your life back on yourself instead of pointing the finger at anyone else is part of every process I go through. Especially, when I have issues that come up for me.
It doesn't mean that no one else is at fault for what's happening in your life, it just means that no one else is responsible for how you feel about the things happening in your life.
This is part 1 of a two part episode with Michael and his fiance Daria. Michael and Daria don't mind if we record these because, as a coach himself, Michael wants the world to learn from what he's going through in life, in real-time if he has to. He's dedicated to being authentic in this world so that he can have the most fulfilling life possible.
Daria wants a fulfilling relationship with Michael, and knows that by doing these sessions, she will get closer and closer to what she wants. She wasn't crazy about being put on the air in the first place, but after our first session didn't mind at all. Perhaps she realizes the changes she is seeing in their relationship is worth spreading into the world for all couples to learn from.
This is why I share so much about my life. I know that what I've gone through, some of you have too, or maybe going through it now. By sharing my struggles and how I overcame them, you can take what I've learned and see if they apply to you.
Michael and Daria have gone one step further and aired their deeper rooted pains and fears to the world. This is truly stepping into their power. By showing the world their vulnerabilities, they are strengthening their emotional core.
When you can be vulnerable to a friend, you bond with that friend. You feel safe with that friend. You also trust that friend.
When you can be vulnerable to the world, you bond with the world in a whole new way. You actually feel safer in the world. And, you learn to trust the world a lot more than you did.
Having this show to express my vulnerabilities to the world has made me stronger and more confident than I've ever been. And when I think about back in 2009 why I believed I wasn't that smart, it was because I believed I needed to put on the mask of confidence where there was none.
I had to appear prestige when I wasn't. I changed that when I decided to be vulnerable and show my weaknesses to the world. I became stronger by revealing my vulnerabilities.
And this is how I view Michael and Daria. They get stronger from every session. Not because I'm smart, or great at what I do, but because they are willing to take the steps necessary to make their life happy and satisfying in any way they can.
They put themselves on the stage for the world to judge, make comments, joke, but also to empathize and sympathize with them and relate to what they're going through.
This is where vulnerability plays a huge part in learning and growth. When you choose to be vulnerable, people around you relate. They have to relate, because there's a little bit of insecurity inside all of us about something.
That is why we love stories of inspiration. They connect in a place deep within us that relate to the struggles that we have before the triumph.
My point with all of this is that you have it in you, even when you think you don't. You may not have all the answers, but you are smart enough to go forward with anything you want to do. Once you realize that all you need to do is be comfortable not knowing everything, you can do almost anything!
Michael and Daria know they need relationship help, so they came to me knowing they don't have all the answers. I help them explore what it is in themselves that limits them from having the best relationship they could possibly have.
You don't have to know everything to move forward with what you're doing, you just have to know that whatever comes up you'll figure it out. Have the confidence to know that when you are faced with a challenge, you'll figure it out! You always have, haven't you?
And if there's a challenge in your life that you still haven't figured out how to overcome, be vulnerable. Let someone know what you haven't figured out yet so that maybe they can help you discover the answer.
I have had my own experiences in life that don't match my clients, and they have had their own experiences that don't match mine. We are capable of helping each other in our own, unique way, so never let what you think is lack of knowledge hold you back from going after what you want.
Yes, you'll need to learn new things along the way. And as long as you are open minded, you'll learn those new things. And if you start a new path and it turns out it wasn't for you, then you can take what you've learned and travel a different path with even more experience than you had before.
So I may not have felt smart enough to continue seeing clients back in 2009, but I feel confident that I can share what I know and what I don't know with the people that come to see me now.
It's not what you know, it's being comfortable that you don't know everything. Once you align with that, you'll take bold steps and make things happen for you and other people in your life.
Every step you take, you learn something new. And that is how you get smarter, by stepping into what you don't know. Don't hesitate because you think you don't know enough, because there's always more to learn no matter how much you know.
And with that said, let's get into a conversation I had with Michael Hsu, the host of the Heal From The Ground Up podcast. This was a conversation that wasn't going to air, because it is the private talk that Michael and I had prior to the coaching I did with him and his fiance'. However, I wanted to air it because there are some lessons to take away from it and there are also some fun moments that might just make you laugh as well.
And since the original airing of this episode will take place during the holidays, sometimes it's nice to listen to something that makes us laugh, or at least feel good.
That's what I want for you, to feel good. So here comes something from the cutting room floor. I hope you enjoy.
*****
(Recording of coaching call not transcribed – please listen to this episode for content)
*****
Alright, I cut it off there because at this point Michael grabbed Daria and we got into a lot of stuff they were going through. The conversation I had with them is long, so I wouldn't be able to play it in this episode anyway. But, I wanted to give you a primer for next week where I let them really go at each other so that I could figure out exactly how they communicate.
How you communicate with someone is part of keeping a relationship healthy. Another part of it is how you support the other person. In fact, I would say supporting them is even bigger. And, right at the end there, you heard me telling Michael how my wife used to inadvertently invalidate me. She would get frustrated because I didn't remember something, and it felt very unsupportive.
But when I communicated how that was making me feel, I discovered it wasn't her intention to make me feel bad. You'll find it's rarely someone's intention to make you feel bad. The reason she got so frustrated was because she couldn't stand having to repeat herself.
When we explored that in her, it turned out that she felt stupid when people would ask her to repeat herself. Isn't that something?
So, what I thought was her frustration at me and me thinking she thought I was an idiot, was really stemming from a feeling of inadequacy about herself. When people asked her to repeat herself, she felt like people thought she was not intelligent.
Anger or upset towards someone is sometimes very deeply rooted about something you are going through in yourself. However, because there is another person to point the finger at, we rarely look inward and ask ourselves:
"What is causing this upset inside of me? What about this person's behavior is causing me to be upset? "
Something happening with Michael is that when Daria wouldn't do something he expected her to do, he felt disrespected. This amplified the disrespect he already felt towards himself, making him much angrier.
There are obviously deeper issues Michael has, but we just ran out of time in this episode to go any further.
So what I'd like you to do is tune in again next week for a couple's coaching session where the boxing gloves go on, and you can hear Michael and Daria go at it in a very heated way.
They start arguing and instead of interrupting them and calming them down, I decided instead to see how far they would take it. Then after the battle, I helped them both understand what type of communication just took place.
The episode will be long, so I may end up breaking it up into two parts. There's a lot of relationship personal growth coming your way, so whether you are in a romantic relationship or just want to find out how to relate to other people in general, this next episode will be the one for you.
Here are some quick takeaways from today's show:
When we see something in someone else that we dislike in ourselves, we typically dislike that other person.
It doesn't matter whose fault it is, as long as you realize that you are responsible for how you react and feel about a situation.
Be less attached to being right, and more focused on how you can help the relationship progress by supporting your partner. If you are both attached to being right, the boxing gloves come on and you're soon in an argument.
When you are vulnerable, you open the door for the other person to be vulnerable.
Use "I" statements like, "I feel hurt when you do or say this" When you can go inward instead of attack outwardly towards them, you are sharing what's going on inside of you. Again, this is vulnerability and it gives them an opportunity to open up to you too.
Passive aggressiveness is attacking one another without touching each other. If you want to convey a message, be more direct instead of hoping your partner will read between the lines of your comments.
Assuming your partner will do something will bring disappointment over and over again. It's best to just ask for what you want and throw assumptions out the window. It's like when I was married, my wife never stopped to realize that I did forget a lot. Instead of accepting it and working with me on it, she kept resisting it, hoping it would go away.
After she agreed to work on it, we got along great.
I hope you enjoyed this episode. It's a little different than the norm as it really was on the cutting room floor, but I found value in it and wanted to share it with you.
If you're celebrating, happy holidays. If you're not, then have a great day anyway.
*****
Thank you for listening to another episode of The Overwhelmed Brain. I thank Rodney and Thays, Joanne, Nadia, Dima, Bo, Wesley, Holly, Melyssa, Jim, David for his incredible iTunes review, Simon, Hannah, Shelly, Tim, Carol, Chelsea, Donna, Dan, Erica, and Lauri for her generous donation to the show,
Keep up with the show by signing up for your weekly personal growth message. You can also write to me anytime by sending me an email
I want to thank the listeners who are using the Amazon link on the site to support the show. If you find this show valuable to you, just say Thank You by using the amazon link before you make your next purchase from them. While you're there, Look for my book: Clear The Path To Happiness.   
You are all making a difference. And, it's going towards a good cause: You.
If I didn't call your name in this episode, just know that I appreciate you and thank you for being there for me, listening, learning, and growing.
Almost everything I've learned about myself is when I was in a relationship. If you're in a relationship, this is your opportunity to explore what triggers you and causes you upset. Even if you're not in any particular romantic relationship, you still have an opportunity to explore your own behavior around others.
Other people are the impetus to a lot of our behaviors. Take advantage of that. If you are around people that trigger your emotions in some way, it's a great opportunity to learn more about yourself.
The more you learn about yourself, the more other people will benefit when they are around you. They might say, "Hey, something's changed about you. I don't know what it is, but I like it." and you can just smile.
Step into your power and be firm in your decisions and actions, so that you can create the life you want. When you do this, you'll discover what I already know to be true about you, that you are amazing.