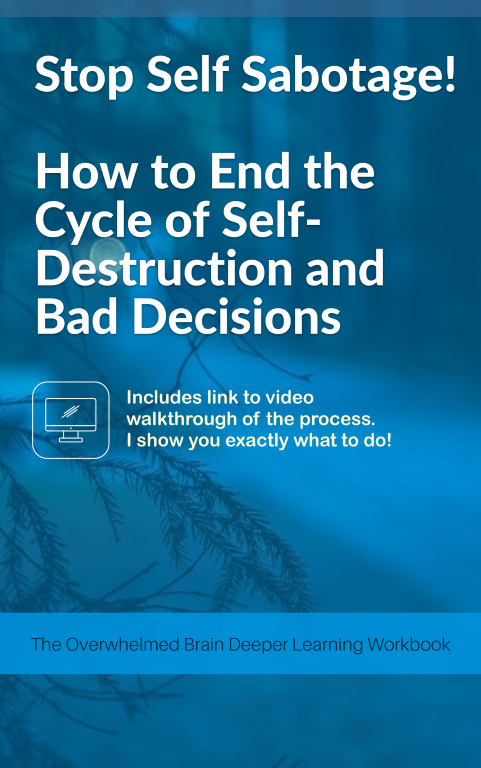 $19 – Click here to buy on

"I used the workbook on Saturday, and found it extremely helpful (I applied it to my personal relationships). It was such a great experience that I plan to run through the same exercise for other areas of my life (the structure and clarity it brought me was very empowering). 

Thank you so much

-Colin
If you aren't sure why some areas of your life are failing, or can't understand what is causing you to be unsuccessful over and over again, whether in your relationships, career, finances, personal growth, spirituality or other major areas of life, then you need to figure out if you are aligned with your highest values.

Every decision you make and every action you take gets evaluated against what's most important to you (though you may not be consciously aware of this). For example, if one of the highest values in your career is to have fun, but you're working at a job where the fun is sucked away by a demanding boss on a daily basis, you will never be satisfied at that job no matter how much you try to tolerate or change things. 
If one of your highest values in relationships is "respect", but your partner disrespects you over and over again, you will never be satisfied with that relationship. You could seek all the couple's therapy in the world but still never get to the root of the problem which is most likely one or more of your values not being met. 
The real challenge is that most of us don't know exactly what our values are for each of the major areas in our life. And because of that, we don't know if we are even aligned with our values or not!
If you don't know what's most important to you, how can you ever know if you're going the right direction?

You probably believe you know what's important to you, but you might be surprised by the results you get from this process. Once you narrow your values down, you'll have a road map to follow that will lead you to happiness and fulfillment every time.
You can't know the best path to follow until you know what you value most in life. Learning your values is one of the most important first steps in finding out why certain areas of your life keep falling apart time and time again. This workbook links to a supplemental video to further help you dig into what's really important to you, and understand the reasons why knowing your values leads to a happier life.
Once you know your values, you will know the direction to take and you'll learn how to evaluate your decisions so that you are always in alignment with what's most important to you.
This creates fulfillment in life.
You're going to love this process! 
Below is a screen shot of page 1. It's a fairly short workbook but the process will teach you a lot about yourself. Click the button below the image to purchase and download so you can start making empowering decisions right away .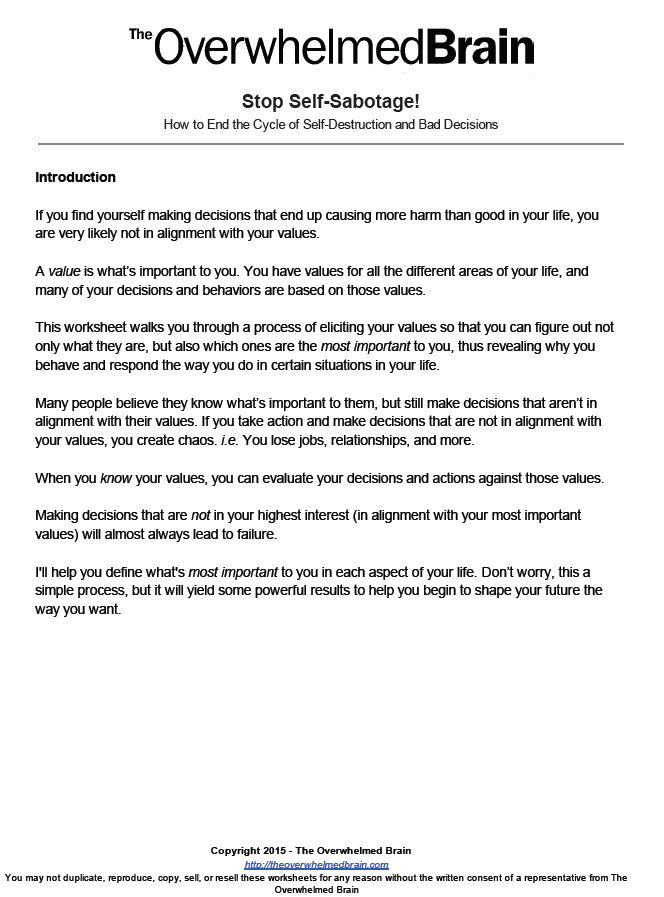 $19 – Click here to buy on