Podcast: Play in new window | Download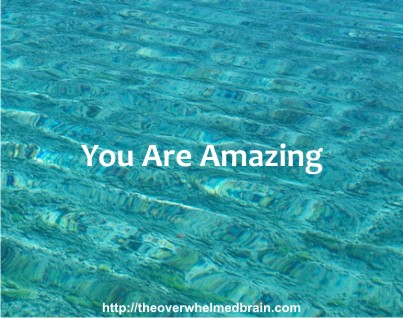 Life lessons, flashbacks, audio clips, and lots more in this celebration of 50 episodes. It's a long one: An hour and 20 minutes, but it covers so much! You'll hear a few former guests with their wisdom, some of the darker days of The Overwhelmed Brain, a celebration of audio clips and the best part of all: Your learning, growth and healing.
It's a one of a kind episode, and won't happen again until episode 100. So enjoy the learnings and fun. And I'm glad to have made it to the golden anniversary of the show. 50 episodes!
You are amazing.