---
Do You Need Help Overcoming A Challenge In Your Life?
Hello! I'm here to help you discover why you do the things you do, and what you can do to reach higher levels of happiness and lower levels of stress and overwhelm.
My ultimate goal is to help you become empowered so that you can create the life you want and make decisions that are right for you. I do that through the podcast, articles, books, worksheets and one-on-one coaching.
---
Listen to the latest episode now!
---
Podcast: Download
Subscribe! iTunes | Android | RSS | More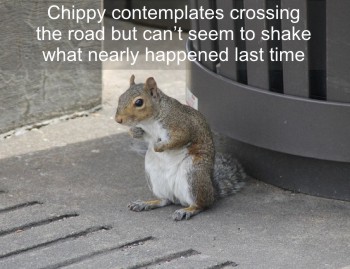 A few days ago, I received a newsletter as part of an email subscription* I'm on. The subject of the newsletter was 
The Road of Life is Paved with Flat Squirrels Who Couldn't Make a Decision. 
I thought, wow, that paints the perfect picture of indecision! I spoke on indecision in this episode, but I sure wish I had this quote back then. I'm more prepared this week.  (read more…)