About The Overwhelmed Brain
The Overwhelmed Brain blog and podcast is for those who want to better their lives by questioning what doesn't work, and changing behavior that doesn't serve them anymore.
If you have the desire for a more emotionally stable, happier life, this show will help to empower you to forge the path to that destination.
We are bombarded with thoughts, emotions, and an unending series of unpredictable events. The Overwhelmed Brain was created to give you specific, purposeful steps to help you improve your life and empower you to make the right decisions.
You won't find any rehashed, regurgitated self-help teachings or new age mysticism here, just practical and sometimes radical steps that guide you to fulfillment.
As critical as that may sound toward other authors or speakers in the self-help field, I am not against anything that works. In other words:
If psychics help you become fulfilled then keep using psychics
If energy healers help you cure your ailments then keep using energy healers
If religion is your path to happiness then stay religious
Do what works for you, not necessarily what you're told to do. 
But do it armed with knowledge.
That's why I approach personal growth and development from a critical thinking perspective. Critical thinking is about learning, questioning and being skeptical, even about your own beliefs.
When you question what you believe, you either reinforce what you know to be true or find out a different truth you weren't aware of before, causing you to make better decisions for yourself.
Either way you win!
And your life will improve regardless of old beliefs or subconscious programming.
When you combine critical thinking with personal growth, you not only learn and grow faster, you understand how to repeat the process and teach it to others.
Learning about your own, and other people's behavior in general, is a fascinating, life-long process. But learning how to repeat successful behavior is what creates a more enriched life.
The Overwhelmed Brain is here to help you:
Increase your emotional intelligence
Strengthen your self-worth and self-esteem
Learn how to show up in the world as your authentic self
Get into alignment with what you value most
Build the courage to honor your personal boundaries
If this sounds like a good path for you, you're in the right place.
About Me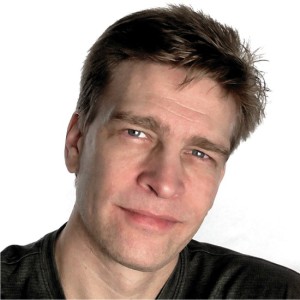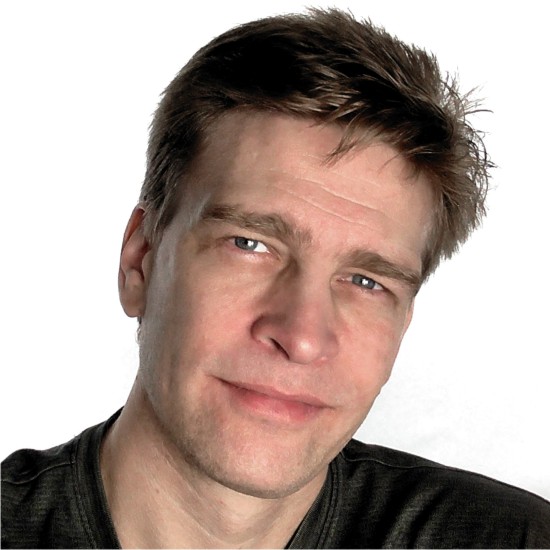 Back in 2005, I went through a breakup of a 13 year relationship. It was quite a shock to my system.
One night she told me she no longer loved me. The next day, she moved out. And shortly afterwards, I fell into a depression.
It hit me pretty hard. I didn't realize how much I took for granted being in a relationship. I didn't see any of the warning signs. The first few months of my depression, I was just trying to stay afloat. I didn't really have my own identity without her in my life. So I wandered around aimlessly for awhile.
I kept working, but it was always dark and lonely inside my head.
After a few months of this, I believe the next best step for me would be to meet someone new and replace the person that left me.
I did meet someone. And we hit it off right away. However, she lived 3000 miles away, so I had no clue how it was going to work out. But after spending some time with each other, we knew we had to be together.
We didn't want to continue a long-distance relationship, so I moved across the country to live with her.
The relationship seemed perfect, except for one big problem that kept rearing its ugly head:
I was still depressed!
I found it hard to be happy or even connected, which made her think she might be better off without me. So one night she told me she wanted to leave.
That news put me into shock and I felt my life crashing around me once again. In that moment, I had what you might call a breakdown. So much anger and hatred about everything I'd been repressing in my life starting coming out in tears.
I fell to my knees and cried out so many emotions, ones I didn't realize I was holding on to. Ones I never let anyone see.
It was the first time I'd ever expressed emotional upset like that to anyone. I never realized I had it in me. My breakdown consisted of years of repressed childhood fear and anger from growing up in an alcoholic home, and it poured out of me until I was exhausted.
After I was done crying, I felt lighter. I felt like something had shifted inside me. It was a glimpse of what it was like to be without hate or anger. And for the first time in a long time, I felt just a tiny bit less depressed than I did hours before.
All things considered, that was a vast improvement.
After my tears dried, I felt peaceful. My depression wasn't over by any means, but I realized that by expressing what was truly on my mind, it made a huge, positive impact on my emotional well-being.
Thus started my journey of personal growth and learning about human behavior and how we communicate. I studied and became certified in brain sciences such as hypnosis and neuro-linguistics.
I picked up meditation techniques on how to clear my mind and be present. And as I was healing myself, I discovered how to communicate with others in such a way that they would also transform.
I ended up marrying that woman I broke down in front of. She was incredibly loving and caring, just the type of person I needed at that time.
However, our marriage did not survive my healing journey. I was toxic, having carried over many unhealthy behaviors from childhood. For instance, coping mechanisms and survival behaviors that helped me survive as a child, but were poisonous in an adult relationship.
My emotional triggers and toxic behaviors were disintegrating her love for me, even as many of my issues were disappearing. As I healed, I grew closer and more in love with her than ever before. But she soon revealed to me that she was no longer in love with me at all.
She asked for a divorce.
It was the wake up call I needed to realize that I was the common denominator in all of my relationship failures in life. It was the first time I took full responsibility for the problems in my life.
I made profound changes shortly after. And even though my wife could tell I was an entirely different person, and appreciated what she saw in me, she had no more love for me and could not reconnect.
It was a painful time. The divorce came and went and I was alone once again.
The end of my marriage was a powerful wake up call and a true test of everything I was learning about myself. 
It seems that at the peak of any type of personal growth and development is a challenge that tests just how much we've actually "evolved".
I learned the hard way that sometimes a true shift into something greater involves the loss of something great. I've lost some pretty great things in my life, but they have shaped me into the person I've always wanted to be.
Along the path of healing, I've learned to become mindful and present. I've learned how to be at peace even during times of suffering.
I've also been able to connect with a deeper part of me, not afraid to explore what else is in there. My journey has helped me uncover deep emotional wounds that I've faced head on to process and release.
I've become more balanced and more honest, especially with myself. I've dropped many of my old people-pleasing and other co-dependent behaviors, unafraid to speak up for myself and live as authentically as I can.
I don't claim perfection or enlightenment. I'm just more aware today than I was yesterday. And I look forward to learning more tomorrow.
My purpose with The Overwhelmed Brain is to help empower you to make decisions that are right for you. I do this through:
Reach Out!
Feel free to send me an email for any reason, click here to contact me.
Also, subscribe to the TOB Insights newsletter for even more ways to create the life you want.

I appreciate you.
Paul