---
Get Empowered!
Discover why you do the things you do and what stops you from reaching more peace and less suffering in your life. Coach with me or use many of the resources available on this website.
I want you to become empowered so that you can make decisions that are right for you.
---
Listen to the most recent episode now!

Thank you to incompetech.com and free-stock-music.com for some of the music in The Overwhelmed Brain
---
Current articles and episodes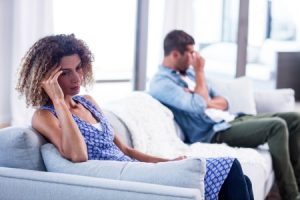 One night my girlfriend asked me to grab her lip balm before crawling into bed. I looked around, but couldn't find where she asked me to look.
She got a little annoyed. I don't know if she was annoyed that it wasn't there, or annoyed at me because she thought I missed it. I asked her where else it might be.
She directed me to the bathroom. I looked around but still didn't see it. She said emphatically, "It should be right there against the wall."
I looked again… Nothing. So like a good boyfriend, I started searching for it elsewhere.
She told me to give up on my search. She said, "Don't worry about it. If you can't find it, I'll go without." But that old people-pleaser behavior in me dusted itself off and kicked in to gear. And in that moment, I made it my mission to find it. (read more…)