About The Overwhelmed Brain
The Overwhelmed Brain blog and podcast is a personal growth portal designed for critical thinkers. In other words, put away your crystals, throw your affirmations in the junk drawer, and start believing it's okay not to think positively all the time.
Life is an ever-changing journey filled with thoughts, emotions, and an unending series of unpredictable events. I give you specific, purposeful steps to help you improve your life and empower you to make the right decisions. You won't find any rehashed personal growth teachings here, just down to earth, practical steps that guide you to fulfillment. I realize that sounded a little cynical, but quite honestly, I am not against anything that works.

In other words, if psychics help you become fulfilled, then keep using psychics. If energy healing cures your ailments, then keep using energy healing. If religion is a path to happiness, then stay religious! The point is, always do what works for you and not necessarily what you're told to do. 
But do it armed with knowledge.
"Critical thinking" is about learning, questioning and being skeptical, even about your own beliefs. When you question what you believe in, you either reinforce what you know to be true or find out the truth – causing you to make better decisions for yourself. Either way, you win!  You will improve regardless of the outcome.
When you combine critical thinking with personal growth, you not only learn and grow faster, you understand how to repeat the process, and teach it to others. Learning about your own and other people's behavior in general is a fascinating, life-long process. But learning how to repeat successful behavior is a recipe for happiness.
So, if you want to increase in your emotional intelligence, strengthen your self-worth and self-esteem, learn how to show up in the world as your authentic self, get into alignment with what you value most, and build the courage to honor your personal boundaries, you're in the right place!
Remember, you are amazing! So if you ever need a reminder of that, come back anytime.
About Me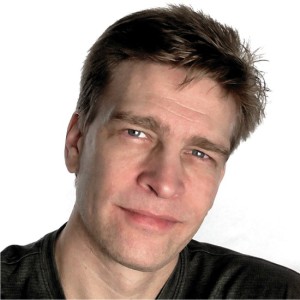 My story starts back in 2005 when I went through a breakup of a 13 year relationship. It was quite a shock to my system. One night she told me she no longer loved me. The next day, she moved out. And shortly afterwards, I fell into a depression.
I got hit pretty hard. I didn't realize how much I took being in a relationship for granted. I didn't see any of the warning signs. The first few months of my depression, I was just trying to stay afloat. I didn't really have my own identity without her in my life. So I wandered around aimlessly for awhile.
I kept working, but it was always dark and lonely inside my head. After a few months of this, I realized the best course of action would be to just meet someone new and replace the person that left me. Well, I did meet someone and we hit it off right away. She lived 3000 miles away, so I had no clue how it was going to work out. But after we met in person, we knew we had to be together (none of this long-distance relationship stuff). A few months later, I moved to California to be with her.
After living together a while, we realized there was this one big problem: I was still depressed! And it was hitting me pretty hard, which made her think she might be better off without me. So one night she told me she wanted to leave. That news hit me hard and I felt my life crashing around me again. In fact, I had what you might call a break down.
Suddenly, everything I hated about my life came out in tears.
I fell to my knees and cried about all the hatred and sadness I had inside of me. It was the first time I'd ever expressed any of that. It was the release I'd needed for many years. Something shifted in me that night. I was able to cry and express things to someone safe for the first time ever.
After my tears dried, I felt something I never quite felt before: Peace. My depression wasn't over by any means, but I realized that by expressing what was truly on my mind, it made a huge, positive impact on my emotional well-being. So I started a journey of personal growth, learning about human behavior and how we communicate. I studied and became certified in brain sciences such as hypnosis and neuro-linguistics. I picked up meditation techniques on how to clear my mind and be present. And as I was healing myself, I discovered how to communicate with others in such a way that they would also transform.
I ended up marrying the woman I broke down in front of. She was incredibly loving and caring, just the type of person I needed at that time. However, our marriage could not survive my healing journey. I was toxic and it was disintegrating her love for me. As my issues were disappearing, which were one of the main causes of the problems in our relationship, her love for me was waning. And as I healed, I grew closer and more in love with her than ever before, but she revealed that she was no longer in love with me at all.
The end of my marriage was a true test of everything I learned about myself.
It seems that at the peak of any type of personal growth and development is a challenge that tests just how much we've actually "evolved". I learned the hard way that sometimes the true shift into something greater involves the loss of something great. I've lost some great things in my life which has shaped me into the person I've always wanted to be. But I've also learned to stay mindful and present, and be at peace even during suffering.
I've also connected more with my emotions and learned to create a healthy balance of feminine and masculine inside of me (we all have both within us). It is this balance, along with staying in the 'now', that has brought more fulfillment into my life than anything ever has.
I don't claim perfection or enlightenment, just more awareness today than I had yesterday and to learn more tomorrow than I know today. My purpose with The Overwhelmed Brain is to help you break through your negative stream of thoughts to empower you to make decisions that are right for you. I do this through the podcast, coaching sessions, books and worksheets, the TOB Patron Program, and the blog.
Reach Out!
If you have questions about the show or my coaching services, or would like to send me an email for any reason, click here to contact me.
Also, subscribe to the newsletter to get personal growth tips and updates to empower you to create the life you want.

And remember, you are amazing!
Paul Colaianni
Host of The Overwhelmed Brain podcast
Personal Empowerment Coach
Atlanta, GA
Legal stuff: TOB Privacy Policy and Anti-Spam Policy