When using Google to search for the term: "the meaning of life", there are roughly 4.7 billion results. When you exclude the term "monty" from the search, you see a significant drop to just over 7.8 million.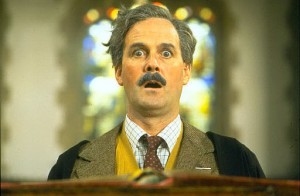 Aside from the obvious implication that the Monty Python movie is more popular than the actual philosophical question that has been tossed around for centuries, and that many books, articles, and TV shows have some version of that phrase in their titles, it is still one of the most sought after, but hardly ever attained answers to the question:
What is the meaning of life?
At The Overwhelmed Brain, I look at how everything relates to becoming overwhelmed and stressed. And, how to transform those things into clarity and peace. And I truly believe that when you are able to find your purpose, and the meaning of your own existence, you will not experience overwhelm or stress anymore – at least in the same way.
Acting from a place of purpose gives what you are experiencing an entirely different meaning. For example, if you had unwavering faith that something you were doing was not only the right thing to do, but also made you feel passionate and alive doing it, would you be as easily stressed? [Read more…]