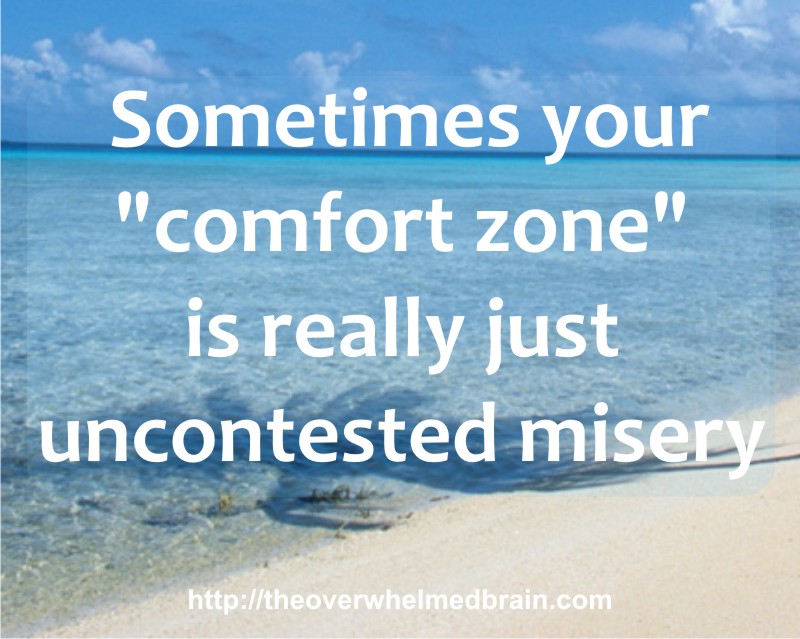 With so many paths to a destination that seems impossible to reach, it's hard to believe we can ever get there at all! I'm referring to peace, of course.
Attaining a peaceful mind during a chaotic moment can be an exercise in futility, but is there any reason you can't attain peace between the chaotic moments in life?
I think we think too much between those moments, and it's time to access a less stressful space so that we can at least connect with ourselves before the next big crisis hits.
Time to learn some simple realizations of a peaceful mind so that we can let go of stress once in a while. 
We can never obtain peace in the outer world until we make peace with ourselves
-Dalai Lama
Last week's quote was on peace too so I thought I'd stay on that wavelength for this week's episode as well.
This is a concept I repeat over and over again on this show. You cannot truly show compassion for others until you have compassion for yourself. You cannot truly be kind to others until you are kind to yourself.
And along the same lines, you cannot obtain peace in your outer world until you make peace with yourself.
You can show compassion for others when you don't have compassion for yourself, but it's not true compassion. You cannot know and give compassion unless you have compassion for yourself. You cannot know and give kindness or love until you have those for yourself.
If you try, you end up giving those things from a different place inside yourself. So that's what I really like about this quote. How can you ever know peace in your outer world unless you know it and bring it into yourself?
So compassion, kindness, love, respect, and all the other things you probably do for others is something I want you to do for yourself too. If not equally, than even more for yourself.
A good example of an unequal level of kindness and compassion is summed up in my entire life up until about age 36. For 36 years, I was kind to everyone. I would make them laugh and help them out with whatever they needed. I was always doing things for them even when I didn't want to.
I really believed that I was showing them true kindness and compassion by tending to their needs over mine. But I was building resentment inside. I would do so many things for other people, that I felt like I was getting taken advantage of.
Even through the resentful feelings, I still showed kindness and compassion. Or at least I thought I did.
It wasn't until I started honoring my personal boundaries where I learned what it meant to be kind to yourself. I spoke up in situations I normally wouldn't have, both in work and relationships, and other areas of life.
Soon I was learning to honor my thoughts and feelings. And I was learning to disagree with people. It might sound strange to you, but before I started honoring myself, I believed that disagreement meant that I was bad in some way. I thought if I didn't want to do something, but someone else did, that it'd be my fault if they got angry because I chose not to do what they wanted to do.
Actually, I'm sure some of you can relate to that because we all have, or have had family at some point in our life. And family is our gauge of vulnerability.
Does that make sense? Let me repeat that:
Family is our gauge of vulnerability
What that means is that how we react around all of our family members shows what we need to strengthen, or mature, in ourselves.
For me, I was a peacekeeper just like my mom. When I was at home, I could neutralize almost any situation so that it didn't escalate into something out of control or frightening. I got very good at mediation and negotiation in my own family simply because I didn't want anyone to fight or yell around me.
I mean, it's an excellent skill for sure! There are times when a skill like that can and does come in handy. However, when it's used out of fear instead of a confident place of honoring yourself or others, it builds negative feelings inside of you and creates dysfunction.
There's a difference between knowing what's right and fearing what could go wrong. In fact, there's a big difference because the decisions you make in any situation will depend on from which place you are at the time.
If you fear what could go wrong, you're more likely to make decisions that are based on coping mechanisms and old, childhood behavior. These are the kinds of behaviors that you brought into your adult world that you think still apply.
When you're a child, you don't know how to cope in the world, so you create coping mechanisms or behaviors that help you survive the bad times. Then you grow up and you get away from the people and situations that caused you harm or made life hard for you, but you keep the old behaviors.
When you do that, you attract the wrong partners and wrong jobs and all kinds of things you don't want in your life, because your behavior creates the only reality you know. Unless you change your behavior, you keep letting the bad stuff in.
If you are confident in knowing what's right in a certain situation, then you can still be fearful, I mean it's gonna happen, but you make decisions based on what's right instead of what you're afraid of.
That makes sense, right?
You can even feel the difference in your body when I talk about it, can't you?
Here, try these on:
I am afraid this situation is going to escalate. I will do whatever I can to try and make this situation calmer so I don't have to be afraid anymore.
I know this is wrong and I am going to stop this right now. I know this is going to escalate out of control, and that does scare me. But I am going to do the right thing and take care of this situation.
When I say the first one, I feel like I'm in lack. I feel like I have no power. I am speaking and thinking from the place of fear, so I respond from fear and hope things work out.
When I say the second one, I feel empowered. I feel like it doesn't matter if I'm afraid or not dammit, because I know what needs to be done to stop what's going on.
Which place do you find yourself at more times than not? Let me say them again:
I am afraid this situation is going to escalate. I will do whatever I can to try and make this situation calmer so I don't have to be afraid anymore.
I know this is wrong and I am going to stop this right now. I know this is going to escalate out of control, and that does scare me. But I am going to do the right thing and take care of this situation.
I prefer coming from the second place of confidence. It doesn't always happen, but I check in with myself and try to make it happen. I know that my decisions are much more productive and beneficial to all if I come from that place of confidence and do the right thing over doing something because of fear.
It doesn't mean that you couldn't get knocked down if you enter something with confidence, but you're so much more inclined to get right back up if that happens, as opposed to getting knocked down while scared.
So fear-based responses to the world are what keep us dysfunctional. I may be going out on a limb when I say that, but it's a belief I've adopted because it serves me. And every time I try it on, I feel good thinking about it.
Fear-based responses keep us dysfunctional
But how do you change from a fear-based response to a confident one?
You stop reacting, and start pro-acting. Be proactive! You do this by setting the intention of balancing every situation against your ethics, values and common sense. In other words, you judge the situation to be right or wrong.
You turn on your judgment filter and ask, "Is this right?" and you'll feel the answer right away. That feeling is your deepest subconscious thoughts signaling you. It's either saying Yes or No.
When you proact, it typically creates a situation that's beneficial for everyone, but not always.
"Reacting" is jump-starting your brain and body into gear to do the first thing that comes to mind. That first thing can be a fear-based response, and therefore not always the best decision in the moment.
"Proacting" is being conscious of the process of reacting, and choosing to assess the situation before taking action. Does that make sense? You know you're reacting, but turn on your judgment and assess the situation. You weigh the situation against what you know to be right and wrong inside of you.
Yes, I'm asking you to turn on your judgments. By doing so, you honor your personal boundaries. When you ask yourself, "Is this right?", you will know the answer almost every time.
A minor example of that is when I saw an elderly lady trip on her way into a restaurant a few years ago. She was with a younger adult and after she tripped, she didn't seem hurt, but she couldn't get up very easily. In fact, I noticed the person that was with her couldn't lift her.
I, along with many other people, saw what happened. But none of us went over to help. I remember this day clearly because it was the first time I asked myself, "Is this right?" and as soon as I heard myself say, "No, you need to do the right thing", I got out of my chair and rushed over to help her.
By that time, her friend or daughter or whoever she was with was able to help her up. I came back to the table and told the person with whom I was sitting that "I normally just let other people help because they're closer or they would have already responded if it was serious.
However, that day was different. Something inside me was pulling, or urging me to "do the right thing."
I was stuck in a mass-induced trance where everyone was waiting to see what someone else did before making a decision on their own.
There's actually a term for that, it's called social proof. It's when people aren't quite sure what to do so they wait for someone else to make a decision.
However, that day when I saw the woman fall to the ground, I snapped out of the social proof trance I was in and asked myself, "Is this right?". My answer pulled me out of my chair and I immediately went over to the woman to assist.
When you decide to take action on what's right, you develop focus and conviction in yourself. And you don't care what other people think of you or what other people say about you, you just do it.
Of course, helping an elderly woman get off the floor isn't embarrassing for me, but it did feel strange that I had to walk past people to get to her and help out. I was walking past people that could have done the same thing I did, but they didn't.
They weren't bad or wrong, they just didn't proact. They may have known that it was the right thing to do to help someone out, but figured someone else would handle it. Or maybe they were scared to be the first person to respond for some reason.
Regardless of why no one else reacted that day, I learned that judgment of what's right or wrong for me compels me to take action. It is a great way to honor my boundaries, and I've learned to trust my judgments more when I ask the "is this right?" question.
My initial response that day was one of fear. I didn't want to be the center of attention, passing all these able-bodied people to help an old woman up from the floor. It makes no sense now that I think about it, but I can honestly say that I almost didn't get up. I was afraid for some reason.
Remember that knowing what's right will compel you to make resourceful decisions that help you honor your personal boundaries, but fearing what will go wrong will keep you in that same place you call your "comfort zone", even when that place isn't really that comfortable.
My mom spent 40 years married to an abusive person… that was her comfort zone. If your comfort zone has lots of discomfort, and all your decisions are made from a place of fear, it is very unlikely you'll ever leave that "comfort" zone.
Comfort means different things to different people, but it doesn't have to. Don't let fear-based decisions run your life. Dysfunction is fun to watch on TV, but let's move beyond that ourselves and create new comfort zones that will serve and fulfill us.
Is this right? You bet it is.
*****
Today I have a list of five simple realizations of a peaceful mind. Today's quote, We can never obtain peace in the outer world until we make peace with ourselves, is great and all, but I want to go over applicable steps to achieve this.
I certainly don't know everything, but I know enough to share what I've done to attain and keep peace in my life. Does it mean I'm peaceful 24 hours a day?
No way. But! I am peaceful between the moments of chaos. I talked last week about how we can feel stress and overwhelm during the chaos but can choose not to be stressed between those moments.
It's truly living in the present moment. For example, if you're really focused on what I'm saying right now, and have nothing else that you absolutely must do, then right now you can feel peace.
Sure there is other stuff in life that will happen when it happens, but right now, it's not happening. So be here with me.
This is our first simple realization:
Be Here and Now
Buddhists have been telling us this for years. The only reality is the one you're in "now". It's the only moment that matters. What we tend to do however is allow our mind to wander into the future, the past, and all sorts of places that make us think of other things.
And during challenging times, we do have to think of many things that could cause us stress, but why take that stress into the moments between the challenges? That's like taking work home with you.
Being aware of the present moment, I'll admit, was hard to learn. There's always a "but" that tends to come up.
I'm here, present, but I am worried about my bills or my relationship or something else.
I'm here, present, but yesterday I lost my job or tomorrow I could be hungry.
It's the "but"s in life that keep us tethered to outcomes. When you can learn to speak without saying "but", you will find more presence. You won't be so concerned about an outcome because you are in the moment.
The way I learned how to be present in the moment is by pretending I was just born with an empty mind. I woke up, and suddenly the world was strange to me. I knew nothing. I knew not of violence, disease, money problems, love or hate… nothing. I had the ability and curiosity to learn, but simply didn't know anything about the world I woke up in.
This can be a powerful exercise if you can get into it. I opened my eyes and saw a tree. I pretended not to have ever seen one before. I went through a stage of questioning in my mind:
What is that?
Is it safe?
What does it feel like?
Does it make a noise?
I also wanted to touch it, because I'd never touched whatever this was before and the texture looked fascinating.
I spent a good ten minutes looking over this tree. I learned a lot in that ten minutes. When is the last time you examined every aspect of something for ten minutes? How about something so common that you ignore its presence in your life? Like a window or a plant? Well, maybe not so much a plant because you might have to water it a lot.
But a plant is a great subject for this exercise indeed.
When you focus your attention on one thing with curiosity, that will suck you into the present moment. You don't "zone out". In fact, you "zone in". Time doesn't matter, and neither does yesterday or tomorrow because you become fascinated by this one thing.
Being "in the now" is one simple realization of a peaceful mind. Let's go to the next one.
Learn to "proact", not "react"
We just talked about this in the last segment, so I won't belabor the point. But just know that by choosing to be conscious of your reactions, you become proactive.
Proaction is a conscious choice of how you are going to respond.
Reaction is your subconscious mind calling the shots.
Either one could happen first, but whichever you choose to act on will define what happens next. Not every reaction is bad, especially if you've practiced being proactive. But reactions bypass conscious thought, so you're taking a gamble.
Reactions happen fast, so it will take practice to learn to proact instead. The more you do this, the more peaceful you will feel over time. You learn to depend on what's right for you, not what happens to you.
Proacting is assessing a situation and asking yourself, "Is this right?", then acting from that place of confidence and surety, knowing that doing the right thing is the "right thing" to do.
Reacting is when decisions are made for you from old programming. If you were raised to fear when someone yells at you, then you may cower when someone yells around you now. This is a triggered, automatic response to a stimulus.
If you catch yourself reacting, and choose to proact instead, you can start to retrain your brain. This leads to a more peaceful mind giving you less or no stress between the chaotic moments.
The third simple realization of a peaceful mind is…
Music connects with your emotions
A friend of mine once told me that when she was depressed, listening to music that really touched her brought her just a tad closer to feeling normal. And sometimes it lifted her spirits so much, she forgot she was depressed.
She was still "depressed" at other times, but when she listened to music, she felt more normal than ever.
Why? What is it about music that makes us connect to our emotions? I have my own theories on this, but this phenomenon is still continuously studied even today.
My theory has to do with rhythm and frequencies. The world spins at a rhythm, it orbits the sun in a rhythmic cycle. The galaxy has a rhythm. So it can be assumed that all galaxies, and the universe, operate on some sort of rhythm.
But bringing it back to Earth, the oceans flow in a rhythm as a result of the rhythmic orbit of our moon. Organisms like plants and animals have a circadian rhythm that responds to the environment, like when there's daylight.
The earth takes 24 hours to spin one full rotation, and our bodies have adjusted to that spin by creating a rhythm inside of us that follows suit. We know when to sleep because our body lets us know.
And some people are able to wake up without an alarm clock at the exact same time every day because of this rhythm.
We are essentially "entrained" in rhythm. The universe seems to be the drumbeat that runs the show. And everything from the universe down seems to follow that beat, even down to the microbial level.
So it would make sense that we are just so connected to the steady rhythm of all that exists that we feel comfortable when there's a timed beat of some sort. And the timing of the beat can fire us up or relax us. The timing seems to be a motivator for us.
The faster the beat, the more we're typically energized and moving to it. The slower, the more we want to chill out and move slower.
Of course, it's not just the rhythm, it's the melody. The different frequencies of sound somehow resonate with a deeper part of us. These melodies are the lows and highs in the music that interact and elicit emotions within us.
This is even harder to figure out because why would one series of notes played together sound pleasant, and another series sound unpleasant? Why does some music make you feel good, and other music makes you feel sad?
It's more than the words of a song, it's the combination of the beat, the music, the words (if any), and of course your history and culture.
But, I don't want to dive into a massive study of how music affects us, I just want to convey that it does. And when you find a piece of music that makes you feel good, then play it when you feel bad.
Or, for an even more intense experience of an emotion, play a piece of music that amplifies that emotion. If you feel sad, play a sad piece and notice how much sadder you feel.
Why do that? Because I'm all about the deepest expression of your true emotions. You don't want to do this all the time, but once in a while, own your sadness, own your upset and own your anger. You are allowed to feel these things and express them.
Don't get me wrong, I want peace and happiness for you, so listen to the positive stuff too. Just don't think you have to change your state once you're in it. If you want to feel angry, listen to music that enhances it.
Use it as a release, instead of releasing the anger in other, destructive ways. Music is a release, and it also changes your state.
I remember I was getting burnt out in a job I didn't like anymore, so I started playing music I loved that touched my emotions, and it did help get me through the day.
Find music that touches you and helps you feel the way you want to feel, and you'll be closer to peace. Even if that music enhances a not-so-good feeling. The reason I say that is because the more you express and feel it now, the less prevalent it becomes later.
You'll know once you've had enough, so go with the rhythm until you're done.
Music has played an important role in my life. When my girlfriend of 13 years left our relationship, I went into a depression. Then I found a video online of someone playing a piece on a classical guitar.
I was so emotionally moved, I had to learn it. So I spent months practicing it. I never got great at it, but I got good enough to get through it. I still play that piece even today, mistakes and all, simply because every time I do, I connect with a deeper part of myself.
It elicits some old feelings of sadness, hope, and new beginnings.
What music moves you? Is there a song from your past that, every time you hear it, you connect with it emotionally?
Music is an easy resource to help you attain a peaceful mind. Find your music and you get that much closer.
Let's move on to the next item.
*****
Love is wanting happiness for another person
This is one of the biggest lessons I've learned in life, and it has changed my own level of happiness, especially in relationships.
I was in pain after my divorce. I was emotionally hurt and wasn't sure how or when I was going to heal. But after I released a lot of negative emotions by writing her a letter I never sent, I healed.
But that wasn't the only reason I healed. There was one major contribution to my healing besides getting things off my chest. It was the fact that if I really, truly did love her and wanted her to be happy, that my focus should be on what makes her happy. After all, if she was happy, wouldn't that make me happy?
It would if that was my focus.
Love is about wanting happiness for other people in your life. If you really want to love someone, fully, then figure out what makes them happy and let them pursue it. When you do this, you allow them to be themselves. You give them the space to pursue their dreams and follow their heart.
By giving them this space, they feel free with you. And because they feel free, they'll love you like no other because they want you to be happy too.
It doesn't always work out that way, but when people can do this for each other, it is a wonderful thing. Sometimes though, the other person doesn't want the same for you. This can and does happen a lot.
In that case, it's a one-sided relationship and unless something changes, it could go downhill. If you love the people in your life, you'll give them the space they need to be themselves.
Whether it's a relationship, friendship, or family, it's all the same. People need their space for self-expression.
Now sometimes their self-expression goes against your values and personal boundaries. That's when you need to assess the situation and figure out if you want to keep those people in your life.
I've let go of friends and relatives because of their choices. They had behaviors I didn't appreciate and didn't want in my life. So instead of complaining to them all the time hoping they'd change their behavior, I just let them go.
If they change their behavior, I may reach out to them again. But I had to make choices that honored me. I loved them enough to know that letting them go would make them happier because I knew they'd be unhappy with me complaining about them all the time.
Love people by helping them be fulfilled. If you can't agree with what fulfills them, then it's possible you cannot keep them in your life. But if you truly love them, then let them be who they want to be.
This doesn't mean you blindly let them jump out of the plane without a parachute because that's what would make them happy. But it does mean you have a chance to evaluate how you love them. Do you love them because you are dependent on them for your happiness?
If that's the case, you will be hurt more often than not. Relying on someone else to make you happy puts a lot of pressure on the other person, and they'll fail quite often. Or do you love them by enjoying seeing them happy?
After my divorce was over, people were surprised at how fast I recovered. My M.O. up to that point had been to get sad for months and slowly get over my ex over the next two years. However, once I changed my focus to wanting her to be happy, even if that meant she was happier without me in her life, I felt better.
And after some honest expression, I was able to release the negative charge of emotions I had in me. This sealed the deal and I was ready to move on in life.
Loving someone is wanting them to be happy. If that means that they are happy and want to stay with you, it's an amazing experience. If it means that they would be happier without you, then let them take that path because why would you want the one you love to be unhappy?
This a tricky space, I realize. There are emotions involved and sometimes other people and children. Each situation must be treated differently. What I'm teaching today is a philosophical perspective that can be applied in many ways, not just one.
So pick the way that works for you.
Let's talk about the last realization of a peaceful mind, at least in this particular episode because there are probably hundreds more. It is:
Many childhood fears and behaviors no longer apply when we're adults
Fear is very primal and what we tend to fear most is pain. So we do everything we can to avoid pain and seek pleasure.
However, over the centuries we've turned a fear of pain into many other things like:
Fear of flying
Fear of heights
Fear of spiders
Fear of people
And more!
But if you have fears like this, what are you really afraid of? Do you really fear heights, or do you fear falling? Or do you really even fear falling? Maybe you just fear the pain of hitting the ground. Or, maybe that's not it at all. Maybe you're afraid of dying and what comes next, if anything!
What we associate our fears with is usually not what we fear. If you have a fear of flying, do you really fear sitting in a chair getting served by flight attendants? Or do you fear that the plane is in the air? And if so, what about flying do you fear?
Fear is deeper than what we assign to it. Fear of flying is actually very rare since it's the one thing that many people want to do when they dream. I love flying in my dream, so I imagine any fear I have of flying on a plane really isn't a fear of "flying" at all!
So you may not really have a fear of flying, you may have a fear of not flying when you should be! In other words, as long as the plane is flying, you're fine. But if it's not flying anymore, well then, you're in trouble. And of course, there are things like claustrophobia or control issues, so this fear could expound into many things.
However, the fears in you typically have deeper meanings. And when you discover those meanings, you realize what you're actually afraid of instead of what you've been associating with your fears.
For the longest time, I was afraid to speak up to people. I thought, "I'm afraid to speak up for myself."
That in itself was not what I was really afraid of though. I'm afraid to 'speak up for myself'? Okay, what about that causes fear in me?
I love that question: What about that…? So I asked myself, "What about speaking up for myself causes fear in me?"
My answer was, "I don't want to get yelled at."
So I ask again, "What about getting yelled at causes fear in me?"
"Well, if I get yelled at, I'll feel scared."
Now I have to change my question to, "Why would you feel scared to get yelled at?"
"Because I don't want the person to hurt me."
You can tell I'm getting closer to a truth inside me. I'll summarize how I question myself in a minute so that you can do this on your own. My next question is:
"Okay, how does someone yelling at me hurt me?"
"Well, they might hit me."
Now I'm getting closer to the actual cause of my fear. I am fearing that I might get physically hurt by someone yelling.
At this point, I could keep digging and come up with some deeper level stuff, but I think that's pretty close to a truth so I'll evaluate what I said with this question:
"So, it's okay if they yell at me but never hit me, right?"
"Well no, it's not okay if they yell at me because that is disrespectful."
"But if I knew they weren't going to hit me, and only yell at me, would I still have any fear of them yelling at me?"
"Hmm, I guess not."
At this point in my questioning, I'd feel a shift inside. All this time I held on to "Standing up for myself equals fear", but that fear wasn't really based on that at all, it was based on a deeper level fear of physical punishment of some sort. But now I don't feel that way because standing up for myself doesn't equal physical punishment in my world. It doesn't equate at all!
When I stand up for myself and someone raises their voice to me now, I think, "Wow, what's going on inside you that makes you so upset?" I don't think about protecting myself, I get curious about what is going on inside them to create this behavior.
Before, I was holding on to a childhood fear. Now I realize that fear no longer applies in this situation. All from simply questioning my fear.
Being curious about your fears will help to eliminate them
Curiosity has been my biggest ally in getting over many of my fears. When you learn to be curious about what makes yourself and others tick, you become less fearful.
There are people to fear in this world for sure, but you can turn fear into a conscious process instead of an unconscious reaction by being curious about it.
Remember Re-act and Pro-act? By reacting, you allow the fear to take control and subconscious, primal instincts to kick in. By proacting, you take the steering wheel and have the choice to consciously change course if you need to.
That's the biggest difference there too: Choice.
When you let fear take over, you have less choice. I know, I know, we always have a choice, right? I'm here to say, not always. There are people that do things completely unconsciously, then regret what they did.
There are chemical imbalances that can happen that take away choice. There are even studies on the existence or lack thereof of "will". After all, do you recall any time in your life that you did something and then asked yourself, "Why did I do that?" or "Why did I say that?"
I know I have! And it was because I went unconscious and momentarily lost my ability to choose. I realize this may be an unpopular opinion, and you can choose to believe it's true or not, but we don't always have a choice as we're told. Not always.
When we're unconscious, we no longer have the steering wheel. But what does? It's a part of us that operates on a continuously running background program. That background program is our subconscious mind which is the summation of our entire lifetime of experiences, and sometimes, if you believe it, the genetic coding of experiences of the people in our bloodline.
That's a much deeper discussion for another day, but let's just say that fear has its place in a part of us that is unconscious. When you become curious about fear, it brings the fear to consciousness and allows you to examine it and find out if it even applies anymore.
You may find that what you used to fear as a child simply isn't something to be afraid of any longer.
*****
SUMMARY
Just a real quick summary of today's show. The outcome I want to get you to is peace. Peace in your inner world. There will never be complete peace in our outer world because everyone has a different agenda, but we can learn to experience peace in our inner world to make the moments between the chaos more inviting.
The 5 simple realizations of a peaceful mind are:
Be Here and Now
Every moment is an opportunity to experience what's happening in the "now". Take advantage of now by being aware of what's going on in your environment. Being here and now is about seeing the world for the first time, every time. Or at least every time you want some peace in your life.
Another method is to stay outside of your head and stay focused on your external senses. What do you see, hear, feel, taste and smell? Just experience those sensations without thinking about them.
The world is vibrant, but we're so used to it, we sometimes forget. Be curious about what you think you know, and you'll be here and now.
Learn to "proact", not "react"
When we react, we just allow whatever will happen to happen. When we are proactive, we choose instead how we want to respond to the world.
Being proactive means assessing a situation and asking yourself, "Is this right?"
Then when you act, you do it from a place of confidence. Of course, if the answer you get is, "Yes, this is right. You don't need to do anything." then you can feel comfortable knowing that too and just let things be.
Music connects with your emotions
This one is easy. It's something we've all experienced at least once, even if it was an adult singing to us when we were small. Music connects with a part of us that is beyond verbal language, and deeper than conscious thought.
And if you aren't the type that music moves, maybe you just haven't found your rhythm yet. Find one, or better yet, make one. Tap your hand or your foot, and start your own rhythm.
Find the right music and play it when you need it. Even 3 minutes of the right song can change your state for the entire day.
Love is wanting happiness for another person
Love is so much more than this, of course. But if you only focus on this, you will find that love comes back more often and is more fulfilling when it does.
Loving someone means many things, but wanting the other person to be happy even if it means they don't want to be with you, or can't be with you, is a path to peace in your own mind.
Think about someone you love. Do you want them to be happy?
What if they said, I'd be happier without you? Would you want them to be happy then?
I know, "But, but, I want love too! I don't want them to leave me!" I get that! I want to keep loved ones in my life too. But, I don't want to keep people around who will be unhappy when they're with me. How does that make me feel better?
When you love someone, seeing them happy is so fulfilling. When you love someone who isn't happy, figure out what would make them happy and see if you can help them attain it.
You may not be able to, but the fact that you tried just might make them happy enough, where they can start making positive changes in their life. And they'll know you helped!
When I was married, I finally learned to stop judging my wife. I figured, "as long as she is happy, I'm happy." Her pursuit of happiness led her away from me. This hurt, but it also freed both of us to find a more fulfilling path for ourselves.
You'd think it'd be easy to allow others to be happy, but when it's painful, it's not so easy. When you want happiness for others, you will get it back for yourself. You may have to adjust to this new perspective, because it may mean giving up people you enjoy having in your life.
It also may mean you give up some of the control you have over others too. Ouch!
Help others attain happiness, and they'll appreciate you more and know that you have their best interest in mind. You may not be able to do this for everyone, but you do what you can.
You still love yourself by wanting yourself to be happy too, but you will bring more happiness into your life when you help others get their happiness too. This really defines love for me.
Many childhood fears and behaviors no longer apply when we're adults
We just talked about this so it's probably still fresh in your mind. However, I wanted to go over the types of questions I ask myself when I feel fear.
These are the questions I ask to discover the deeper meaning of the fears I have inside of me.
First I ask myself, "What do I fear?"
Then I ask, "What about that do I fear?"
Then I ask, "What causes that fear?"
Then, "What about that causes that fear?"
"Why would I be afraid of that?"
And finally, "How does that hurt me?"
There are so many variations you can come up with here, so play with the wording and see where you go. Once you dig into your fears, they will start to dissipate.
Remember fear is mostly unconscious and typically not by choice. But being curious and inquisitive about your fear makes it conscious, and therefore, a choice.
Give yourself a choice by being curious. That's what us critical thinkers do, isn't it? We ask questions. The trick is sometimes knowing what questions to ask, especially if we're in the middle of a reaction.
And if that happens, just ask, "Why am I really reacting to this?"
Who knows? Maybe you'll get an answer that surprises you.
*****
Would love to connect. Sign up for TOB Insights: The Emotional Intelligence Newsletter.