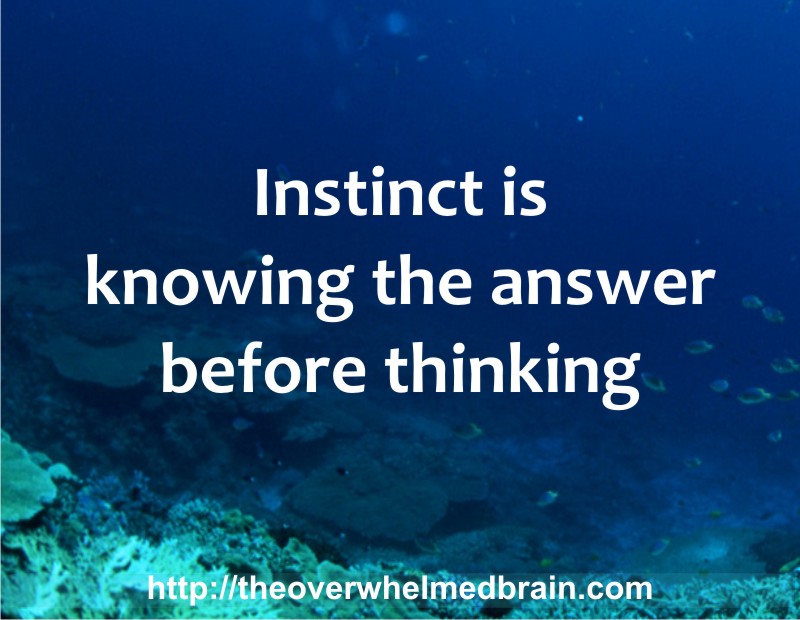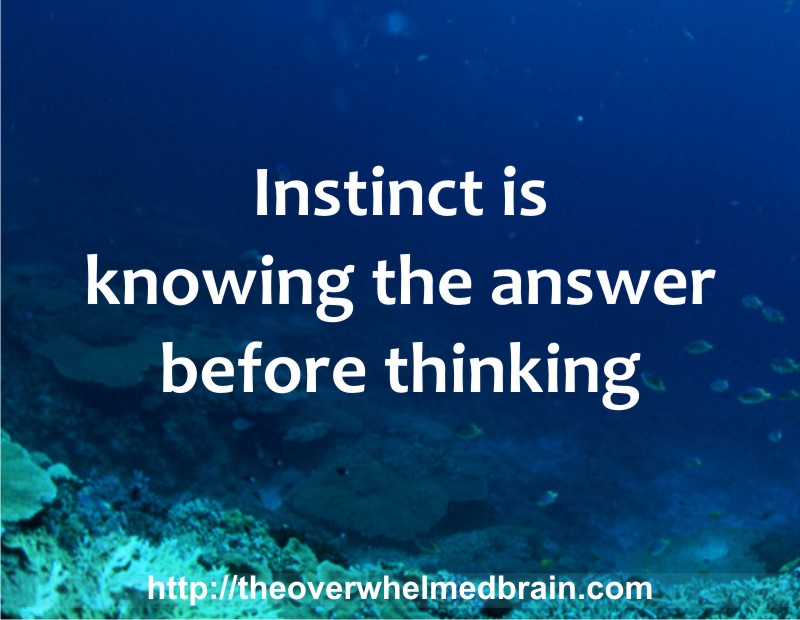 After I met my girlfriend, I took a long drive from New Hampshire to Georgia, where she lived. I stayed for a month then drove back home. Fortunately, I timed my drive so that when I return I'd miss a major snow storm.
On the way home, I stopped at a rest area to take a break. While sitting in my truck, I saw this old red sedan pull up. The driver had his head stretched forward over his steering wheel peering into my truck trying to make eye contact with me.
My first thought was to lock my doors. I thought, "Is this guy going to rob me?"

He parked his car a space away from mine, got out started walking around the front of my truck, continuing to stare at me. I started my truck unsure if I would need to be ready to pull out fast. I looked into his face and his expression appeared to be one of pain or hope, I wasn't sure. As he made his way toward the driver's side window where I was sitting, I chose to stay and listen to what he had to say. He didn't appear to have a weapon on him and his expression made me think something might be wrong, as if he needed help.
Though still skeptical, I decided to roll my window down, just a crack, to find out just what this guy had in mind. He walked up to me then opened his mouth. What came out was a story with so many complex components and plot twists that I felt myself getting lost in all the details. He said something to the effect that he just lost his job, was traveling with his kids and his car broke down, he drove off the highway because he had no gas, he just talked with the highway patrol and needed to make it to the next exit, one of his kids was sleeping in the back seat and his other kid (who was standing behind him) was hungry, and so on and so on.
His story was hard to follow, contained many intertwining and complicated (yet unrelated) elements, and some of it didn't even make sense. He finally gets to the point: "I just need to make it to the next exit. I'm so sorry to bother you. I'm low on gas and I know there's a gas station just up the road."
He threw in a couple more twists and turns in his story and soon I started to recognize something that was happening inside me as I was listening. I felt strange. I didn't think he was going to attack me or anything, but I've had this feeling before. You have too. It's that feeling you get when something isn't right about someone's story.
The feeling I got was one of suspicion. I really wasn't buying anything he was saying but at the same time, I had another feeling pop up which was compassion. For a moment, I thought "What if he's telling the truth?" These two opposing feelings created a weird sensation inside me where I felt lost and wasn't sure how to proceed. It was at this moment I figured out what was happening inside of me: I was looking for an escape route.
I wanted to escape this uncomfortable feeling and get away from the situation. This stranger was standing there telling me a long-winded, multi-faceted sob story without stopping. He was not only trying to pull at my heart strings but he was putting me into overload.
There's a technique hypnotists use called Confusion. It's when they actually confuse their clients purposefully so that they cannot possibly, consciously, understand what they are saying. Here's an example of a confusion technique:
I want you to think of your right hand. As you sit right there, left thinking about your right hand is moving towards your face, the right thoughts you have leaving your hand left on your lap moving towards your facing ahead while your left hand sits atop your leg and your right, you realize, this whole time you're right about what your left hand is doing.
Alright, come back out of confusion and into a much clearer space. If you broke down what I said, it makes a little sense but not enough to comprehend it consciously. It violates the normal rules of language. And because of that, you go into a trance-like state reading it.
Confusion is a trance state. And almost no one enjoys being confused because it doesn't feel safe. Confusion typically triggers a mild, or sometimes severe fight or flight response. And by the time you get to that point, you are either ready to attack, retreat, or simply freeze. That last part, freeze, is the trance state I refer to.
You can get into that state if you don't listen to your inner guidance. Inner Guidance is your instinct telling you something is off. That's how I felt that night at the rest stop. Something was off when that guy kept talking and talking. My inner guidance was telling me his story was all BS and I should just drive away. At the same time, my compassion was telling me, "You can't abandon this person here. His story could be 100% legitimate and here you are ready to drive away while he and his children need help."
I almost drove away after I realized I was in this very voidy state of trance, but I decided to do something different instead. I chose to stop his well-rehearsed pattern of talking without pausing (which is part of the technique – manipulative people do this too). I interrupted him and asked him a question.
You see, I've been approached like this at least twice before in my life. Two people have walked up to me on two separate occasions attempting to fill my head with long-winded stories comprised of many elements. I was prepared this time however. I had since studied hypnosis and other influential communication techniques so that I could learn why it's so difficult to get away from people who do this behavior. This guy and the two others that approached me in the past probably didn't even know how they were getting people to listen to their entire story. They just knew that people stuck around and listened – even when elements of the story were completely strange or incomprehensible.
As soon as I realized that this guy was using confusion to cause this trance state in me, I spoke up and interrupted his script. I could tell he'd been practicing what to say because it was simply too contrived, lacking authentic emotion. My interruption shook me out of trance and forced him to stop hypnotizing me. He may not have known he was even doing it, but he was doing it.
You have a built in mechanism called "instinct" which is there to help guide you through life, but sometimes you don't listen to it. Sometimes you listen to another part of you – maybe that's your compassion or your fears. And often the path you should take is the one you avoid.
I have my own definition of instinct, and it is this: Your subconscious mind's way of telling you what to do.
Your instinct is really a complex series of thought processes connecting the dots in the background. It's like when you cross the street; You take your foot off the curb, step onto the street, but instinctively pull back as a car races by nearly hitting you. This is a survival mechanism attributed to evolution and contributes to the survival of our species. And this mechanism becomes strengthened and smarter over time because of our history with dangerous situations.
Ever since we learned to avoid danger we've built our instinctual muscles. We've strengthened and smartened our survival mechanism. And we've gotten pretty darn good at it too. We develop stronger, more accurate instincts every time we learn something new about a life-threatening (or perceived life-threatening) situation.
In childhood, I remember learning how to survive in an alcoholic home. This created behaviors in me that strengthened my instincts. I developed hyper-awareness of people's behavior and was able to enhance that over the years to help me become the coach and teacher I am today. Of course, this hyper-awareness came with a price: I was also fearful. My instincts kicked in at times that were unnecessary and I became highly judgmental of others. Learning to overcome this took a long process of healing and growing in myself, but I did overcome it.
Any time you've been in danger, perceived or real, and you learned how to escape from that danger you strengthened your instincts. You've added patterns to your subconscious mind so that the next time you faced similar circumstances, your instincts (those subconscious programs), kicked in and gave you "that" feeling. You know that feeling right? The one you get inside that tells you something isn't quite right.
Whether to act on that feeling or not is where we usually get stuck. Author Malcolm Gladwell talks about that "Blink" moment, where you know something instantly. You're not sure how you know, but in a blink you just know it to be true. Like meeting someone for the first time, you might get a feeling right away that you don't like them. You're not sure why you don't like them but you know you don't.
Our subconscious mind works so fast and it's very difficult to retrace the process of how we know something to be true. When you meet someone and you realize immediately you don't like them, that's your subconscious mind giving you the answer before you consciously think about it.
Your subconscious mind gives you the answer before you consciously think about the answer.
That's the "blink" moment. That's what you believe to be true at your deepest level. You don't even have to think to know something to be true, you just have listen inwardly and trust your instincts.
Not every moment is like that. Sometimes your instincts tell you nothing. That's usually because you have no frame of reference for what's happening. If you've never run into a specific situation before, your instincts haven't been trained to respond to it. It's that hot stove metaphor: If you touch a hot stove, you will instinctively know not to touch a hot stove again. Or, at least be more aware when you are near them. But if you've never touched a hot stove and didn't understand what excessive heat could do to you, you might not have any instinct to not touch one.
In other words, you have no frame of reference when it comes to stoves. Just like you may have no frame of reference when somebody does something to you that may not be in your best interest. Without having experienced it before, you may not have instincts that arise to protect you. This is why innocent and naive people can oftentimes be taken advantage of.
Your instincts exists to protect you in some way. I want you to soak that in.
There's a powerful source of truth inside of you that is giving you vital information to help you thrive and survive.
I call this source "instinct", but you may have another name for it. It could be your inner voice, your guide, God, or whatever you want. The label doesn't matter, but whether you trust it or not does. I've met many people that trust in others more than they trust in themselves. The reason is usually because that's what they learned to do as children. Children listen to their caretakers and do what they say. When children don't do what their caretakers say, there's usually some sort of accountability in the form of punishment.
Unless you grew up with severe dysfunction or trauma, you very likely learned to trust those who cared for you as a child. Trauma or abuse however can cause you to not trust others and not trust yourself. This plays havoc with instinct and can cause many children to grow up having a general sense of mistrust for almost everyone they meet. Without trauma, children actually trust themselves because there's no reason not to. There's not even a question of trust, it's just a matter of fact.
If given a chance, a child will do things that us grown-ups will interpret as life threatening. This is why we teach our children to "do the right thing". Since children trust themselves, they usually act before thinking. Then as they grow older, they start to think before acting. More and more, they develop and strengthen their instinct so that they no longer have to think before getting into a dangerous situation because their instinct helps them avoid danger.
But something happens to our instinct as we grow older. We start to trust our instinct less and less. Soon, instinctual feelings get rationalized away, then eventually ignored. Rationalization is instinct's downfall. Sometimes it's good, sometimes it's not.
*****
If instinct is your subconscious mind telling you what to do, and it learned what to do because of the results you got every time you faced a similar situation in the past, then it only makes sense that your instinct is only as reliable as your past results, right?
I know two people, both women, whose instincts about other people are almost always right. Women seem to have more heightened instincts than men. I believe that's true for two reasons:
They have to be more aware of danger than men. Men are typically stronger and therefore, might be considered a threat.
Women are more often connected with their emotions which is one resource that instinct draws upon.
Women can often feel a tad more vulnerable than men. If danger comes their way, there's less of a chance that they can easily get out of it. So they develop instincts early on, learning to be more aware of people and situations. I've found that women tend to trust their instincts more than men too. However, I've also found that women tend to ignore their instincts more often than not. Though, not trusting your instincts isn't gender-specific, it's more a matter of what rationalizations one can come up with.
I know someone who went to a job interview. During the conversation, her instincts told her not to trust the person who was giving the interview. Though, everything he said was positive. The job sounded great, and there didn't seem to be anything at all "bad" about the position.
But her instincts told her otherwise.
She decided to ignore her instincts and rationalize away what she felt. In other words, she ignored the years of trust she invested into her instinct and instead chose to create a new belief that would supersede her internal guidance. She wanted the job so badly, she decided to go with outside appearances instead of inside awareness.  In the past, her instinct served her very well every time. But this time, she ignored it. She needed the work and decided to rationalize away that inner voice.
After several phone calls to her house, her future employer was getting stranger and stranger. He kept delaying appointments and would promise to call her back but never did. The more she talked with him, the more she started to realize that maybe her instincts were right all along. Eventually, he had every excuse why she hadn't started yet but he insisted on continuing to call her and keep her interested.
She decided that he wasn't being honest so she cut him loose. She told him that she was no longer interested and asked him not to call her anymore. He never called again.
She told me that the calls got so strange that sometimes she felt as if he were stalking her more than keeping her up to date with the on-boarding process. She felt insecure and worried that she might end up working for someone she couldn't trust.
I asked her, "How often are your instincts right?" She said, "Almost always."
I then asked, "Why didn't you trust in them during the interview?" She said, "Because I wanted this job."
The answer didn't really make sense. I mean, if the person she was going to work for was going to be her immediate supervisor but she got a bad feeling about him, and her instincts were almost always right, why would she want to work for him?
Don't let hope misguide you into ignoring your instinct.
In other words, don't let "hope" override that inner voice. "Hope" is one of those words that can lift you up and out of your sadness or cause you to ignore your senses and move forward into something that isn't good for you.
This is what happens in relationships that start falling apart. There's hope that things will change, yet day after day there's no change in sight. Your instincts kick in and you know things aren't good but you come up with rationalizations and turn despair into hope.
Hope brings comments like, "She said she would change…" or, "He promised he would never hit me again" or any of a number of thoughts you've had when you sense a relationship is starting to disintegrate. Your instincts tell you one thing, but your desire for things to be better cause you to wait it out instead.
One of the things I emphasize when dealing with suspicion of infidelity is using your instinct – What does that inner voice say?
Your subconscious mind picks up all the clues it needs to assess a situation. It works faster and smarter than you could ever imagine and it will always present you with the answer. What usually happens when your partner is cheating is that signals will start to appear. Something will be different, but you may not be able put your finger on it.
That one thing isn't enough to suspect anything perhaps, but you might notice something else a little different too. You might see subtle changes here and there but not be ready to jump to the conclusion that they are cheating or doing some other type of betrayal. You still want to believe that nothing immoral is going on so you ignore your instincts
Your instinct is presenting you these signals. You can either face them or deny them. My advice is to address them directly and work them out. After all, if you're in a healthy relationship, you should be able to communicate openly and honestly. There may be hurt feelings but at least you can put it all on the table so you both have something to work with.
Instincts tell a story, and it's very helpful for you to listen to that story. It doesn't mean you automatically believe everything you feel, but the message you are getting from within is prompting you to learn more about the situation. If you choose to learn more, you are following your instinct. If you choose to deny, you are relying on hope.
When instinct kicks in, there's a reason it's happening.
Rationalizing it away will only delay the inevitable. You will have to address it eventually.
Don't rational-lies. Your rationalizations are really a way to rationally "lie" to yourself. You want to address what your instincts are telling you. Go inward and ask yourself, "Why am I getting this feeling?" And listen to the very first answer that comes up. That's the answer that comes before you can consciously think about a different answer.
Remember that the subconscious mind works faster than you can consciously think. It's also the smartest part of you that knows how you operate and what keeps you safe so you might want to listen. Some people call this part their "higher self" that has the answers.
It doesn't matter if you believe it's your subconscious mind or angels or whatever, it's still a message that should be paid attention to. There's a reason it's there.
Instinct is a message telling you something is or isn't right.
I'm not just talking about relationships either. It can be in everyday situations too. Whenever I'm on the road, I notice traffic patterns. My instinct kicks in about certain drivers on the road and I steer clear of them when that happens. Maybe it's the way they changed lanes or maybe it's something entirely different. But I stay aware of their presence. Will they run me off the road? Maybe, but perhaps I'll never know because by avoiding them, they will never get a chance to prove otherwise.
Instincts, that inner voice, those feelings, all have a purpose. And always, that purpose benefits you. Always. How can you start to listen to that inner voice and know which direction to take when faced with a decision? It's a matter of discerning which voice is instinct and which is so-called "reason".
*****
Instincts kick in when there's a frame of reference from which to draw. That frame of reference is your wealth of experience living on this planet. All your successes and failures, all your great relationships and awful ones, and all the situations that taught you something new.
Each moment throughout your life when you had a decision to make, you created a new reference for your instincts to refer to. The more often you got the results you wanted, the more your subconscious mind became inclined to go in that same direction the next time it was faced with a similar situation.
That makes sense right? The more times you were right about something, the more 'being right' about that something became instinctual. Along the same lines, the more you were wrong about something, the more 'being wrong' about that something became instinctual. 
These experiences in life wrote the background programs of your mind. The more you experiences you had, the more your autopilot kicks in and you know instinctively what to do. But how do you distinguish instinct from rationalization?
It's a simple technique, and it will work in your favor almost every time. I say "almost" because I can't claim to be all-knowing. But I use this technique myself and it seems to work every time.
What I do when faced with a decision where I am not sure of the outcome is ask myself the following:
Will making this decision support the things that are most important to me?
Or, another way to word it is:
Will this decision align with what I want most in my life?
Think about those two questions for a moment. In fact, think of a decision that you are considering making right now and ask yourself: "Will this decision align with what I want most in my life?"
It's a pretty loaded question, that's for sure. Because what you want most in life is different for everyone. You might want your family to be happy, you might want good health, you might want a lot of money, or a lot of free time, or whatever it is. But imagine if you weighed every decision you made against one of those two questions? Do you think that by doing that, you would get one step closer to what you want most in life?
Think of any decision. For example, I'll be moving soon, so let me ask myself right now the question: Will making this decision to move support the things that are most important to me?
If I move, I can be with loved ones, so that supports what's important to me. I'll also be in a warmer climate, so that's important. I will also have more conveniences, so that's true too. But, there is a drawback, I will also be away from immediate family.
I have to be honest with myself here… is my immediate family more important than my love life and everything else I want in life? Is it more important that I'd want to stay where I am and give up those other things? I'm almost afraid to admit it, but it is the truth: It is not more important.
That doesn't mean I don't want to be near family, it just means I will have to find other ways to be with my immediate family, I just won't live near them. It's hard to come to truths like this, because I want everyone in my life to live within a 20 mile radius so that I never have to face decisions like this.
But the truth is, we each have our own lives and need to migrate where our heart, career, and other things lead us. So now that I've asked myself that question, and answered honestly, I'm going to go one further and ask, "Is there any way I can have both?"
In other words, Can I live in another state and also see my family? My answer is that I can still see them on occasion. I'm thinking, Well, just because I'm moving doesn't mean I can't visit more often! Also, I'll live closer than I did before so my family might actually want to visit me sometime.
Coming to terms with one path opens the door to more resources and possibilities. It's like, once you choose a path, your brain figures out more ways to make what's most important to you a reality.
Before the decision, I wanted both: I wanted to be near my immediate family and be with other people I loved. But when I chose the path and stuck with it, new ideas that weren't there before came to fruition. And soon, I realized I could simply visit my family more often.
Now, what does this have to do with instinct? It's all about the feeling you get from answering the question.
So, have you thought of decision you need to make where it would be great if you could fully trust your instinct? If not, think of one now. Pause the recording if you have to, I want you to play this game, to see how it alters or further supports the decision you are going to make. Even if you've already made a decision, play for a sec.
Ready?
Will making this decision support the things that are most important to you?
If you have a decision that involves going in one direction or another, just pick one and ask yourself that question: Will making this decision support the things that are most important to me?
If the answer is 'no', choose a different answer and weigh it against that question. Does that make sense?
For example, for me, I could say: Alright, if I choose to stay here, will making this decision support the things that are most important to me?
Then I could ask it again choosing the other path: Alright, if I choose to move, will making this decision support the things that are most important to me?
Now, here's the instinct part. After you ask yourself that question, answer it in your mind, and wait for a feeling.
This is the crucial part of learning to trust your instincts. Just imagine your body is a lie detector (because it really is, to tell you the truth). Ask the question and wait for a feeling. Then, ask the question again, choosing the other path, and wait for a feeling.
I asked, "If I stayed, would that decision support the things that are most important to me?"
For you, which decision feels more positive? Which one feels "right"? This is where you trust what comes up for you. The feeling you get is that instinct. It's that subconscious "knowing" of what you really want for yourself.
If you're not used to checking in with yourself, it may be slightly difficult to access at first. But even if it's not a feeling, it could be a "blink" answer. You know what I mean, right? That blink moment where your subconscious just spits it out. Your subconscious mind knows what you want deep down inside, even if you try to rationalize it away. It knows truth, and will speak it if you are ready to hear it.
And that's all you need to do to start developing your instinct. At least mentally. I mean, your physical instinct might tell you when to run and hide during a gunfight, but your mental instincts will guide you down a path that has the highest intentions for you as a person.
I know this sounds a little out there, but I truly believe it's all part of how our body works. And even if you believe that it goes beyond your body, that's actually better. Because if you do believe in a higher power guiding you, then you have all the more reason to trust that instinct, don't you?
*****
Instinct is your subconscious mind's way of telling you what to do. Believe it or not, you can think and access thoughts faster than you can, well, think! Your conscious thought process is slow and methodical. When you have to consciously think about doing something, you have to focus and systematically perform each step, one after the other.
When you drive a car or ride a bike, your subconscious mind knows what to do so it takes over. You don't really have to focus too much, you just know what to do. Most musicians would never be able to consciously play very difficult pieces well. But once they've memorized it, their subconscious mind jumps into action.
That's why it's important to remember that your subconscious mind will work very fast and produce an answer before you think about it. It's that blink moment when your subconscious mind tells you the answer before you get a chance to consciously rationalize it.
Remember that your subconscious mind works so fast, that it's very difficult to retrace the process of how you know something to be true. You don't even have to think to know something to be true, you just have listen inwardly and trust your instincts. But, even the conscious act of listening is already after you get the answer instinctively.
It doesn't mean you'll always know the answer, it just means that when you feel it, when your instinct is telling you something, it's a good idea to stay open to what it's telling you.
Your instincts exist to protect you in some way. It's important to remember that because sometimes you'll get that feeling and rationalize it away thinking it couldn't be true just because you got "bad vibes" or something. When your instincts turn on, just be open that they are probably warning you about something.
I didn't mention this before, but you can ask yourself, "What are you trying to warn me about?"
When you get a feeling about something or someone, just ask that part of you "What are you warning me about? What do you want me to see here?" and don't be surprised if you get an answer. Or if you don't, stay aware and open to what you might not consciously detect.
Remember the truth is within you, because you've had years to understand what's true for you. Just like you've had years to master walking, your subconscious mind has had years to learn what the truth is.
This instinct is a beacon for you. Now it's possible that due to severe trauma or abuse, that your instinct is over-protecting you, causing you to be continuously hyper aware in your environment, which is not uncommon for abuse survivors. But if this is you, continue to grow and heal within by strengthening your personal boundaries and honoring your values.
As you grow and heal within, you strengthen that instinct muscle and become more trusting of yourself. Trusting yourself is really what it comes down to, because the truth is inside you.
But even if you've had no serious abuse or trauma in your life, it's still the same: Continue building your inner emotional core. Stand up for what you believe to be your truth, and honor yourself whenever possible. 
Remember the questions:
Will making this decision support the things that are most important to me?
and
Will this decision align with what I want most in my life?
When you ask these of yourself, you begin to connect to that deeper part of you, whatever you want to call that. That part of you that just seems to know what's best for you.
Connecting with that part of you brings you closer to what's in your highest interest as a human being. Something is running the body while you're here listening to this show. I mean, something is… right? All of those processes going on in the background that you don't even have to think about. You just assume they're all working fine all the time.
Well, that's the part of you that knows what's best for you. And when you ask yourself, "Will this decision align with what I want most in my life?", you are directing that question to the part of you that knows truth.
Again, sorry if that's a little too out there for some of you, but I see it as a very practical process that's accessing a very normal yet very powerful part of ourselves. I'm learning to trust mine more and more, and so far it seems to be guiding me in the right direction.
The hardest part about trusting your instincts is believing that they are in your best interest. The logical, rational mind kicks in and starts picking apart what the subconscious mind already knows as truth, even when that truth is just a feeling.
Stay open to going with your instincts. Start off small, and just see what happens. Remember, instinct activates before conscious thought does, so if you find yourself thinking about a decision instead of feeling it, you might have missed that blink moment. 
It just takes some practice. I call it gaining rapport with your unconscious mind. Imagine that, you open the path of communication between conscious and unconscious thought, giving you all the answers, or feelings, you ever need. Well, maybe not all the answers, but at least some guidance on your decisions.
*****
So as I was sitting in my truck at the rest stop, this guy went on and on, and I got a bad feeling. Not the kind of feeling you get when you feel like you're in danger, but the kind you get when you think you're getting scammed.
I felt it from the moment I saw him staring at me as he was driving closer. I felt it! I don't know what that feeling meant, but I should have driven off right away. But here I was, listening to him tell me his incredibly elaborate story, as if he had recited the same words to so many other people so many other times.
So I found myself in a dilemma. Do I believe him? What if he is telling the truth and he really needs gas or help or money or whatever? My instincts were fighting with my morals and compassion. It was causing me to become confused, and therefore, putting me in a trance-like state praying for an escape route.
An escape route is what you hope appears when you are in a state of confusion. His story was confusing and was getting worse as it went on. He kept jumping from thing to thing, with new plotlines and subplots. In the past, I would have continued to listen out of politeness.
The problem is, when you do that with someone who is intentionally trying to talk and talk without interruption, you will do anything to get them to stop talking, including give them money.
And that's what my instinct was telling me. If I let him keep talking out of politeness, it would lead to him asking for money. And by that point, I'd want him to leave me alone so I might have actually done it. He would have had me in trance, confusing me, and the escape route that he offered to me would have been him asking for money, which was something that didn't confuse me at all.
This is what can and does happen a lot. Your confusion causes fear, and the person doing it to you knows that you want to end that fear, so he or she gives you a way out. It's like they're saying, "If you give me money, I'll shut up and go away." Again, I don't know if he knew he was doing this, but I do believe he figured out how to beg in a very influential manner.
My instincts made me feel that this conversation was going in that direction. He had the reigns and was controlling the whole thing. And I was just along for the ride, getting ready to part with my money.
But I decided to do something I'd not done before when I'm in this type of situation – I decided to listen to my instincts. As soon as I did that, I immediately felt my power come back to me. As he kept talking, I attempted to interrupt him and asked him, "Do you have a gas can?" but he didn't hear me and kept talking.
He was so used to controlling the conversation, how could he hear me. I spoke louder this time, "Do you have a gas can?" He stopped talking! He looked surprised, as if I was messing up his sales pitch. He said, "Uh, no".
Then out of my mouth, before I even gave it a conscious thought came the following words. "Sir, you smell like alcohol and I don't believe your story so I wish you the best."
His head arched back a bit, then he shrugged his shoulders and looked away, as if to say, "Fine, whatever!" and walked back to his car. I backed my truck out, and left the rest stop.
For the next 30 minutes, I kept replaying that scenario. My first thought was, "Where did that come from? What made me say that?" What's really interesting is that I didn't even smell the alcohol, consciously, until after I said those words. I decided to trust my instincts, and those words just came out of my mouth. It felt like I didn't even have conscious control of what I was saying, but in the end, what was said was exactly what ended the one-sided conversation and allowed me to leave without getting scammed.
I was still surprised by what happened. I mean, I know our instincts can be trusted, but it's almost like they took over when I decided to trust in them fully. What's that about?
After a few more minutes of driving, I was trying to figure out what actually made me believe that he was trying to scam me. I mean, everything he was saying could have been truth, but when I consciously thought about it after the fact, I found many holes in his story.
I found it very odd that instead of going to the next exit like he said he had to, he decided to pull into a rest stop to find someone to talk to about his problem. I mean, if he really was intending to go to the gas station at the next exit, why wouldn't he just go there directly instead of wasting more gas by pulling into a rest stop?
Also, he said he just talked to a state trooper. How could I be more helpful than a state trooper at this point? Another thing was that he really did smell of alcohol. If he was talking to a state trooper, I don't think he'd be driving.
There were more things that didn't add up that helped me confirm that my instincts were correct. There was still a battle however inside of me. My compassion still played a part in the battle, because I truly would help someone in need. When I was listening to him, I was starting sink into his story with my compassion. That was, until I decided instead to go with my instincts.
The fact that I was able to come up with what I said without even thinking showed me that I intuitively knew all along exactly what was going on. It wasn't easy, because how can we ever really know who needs help and who doesn't? But when I picked it apart later, I realized that maybe my instinct wasn't just guessing. 
Maybe our instincts know exactly what they're doing.
***
Do you want to increase your instincts and be able to trust yourself fully? Get the book The Overwhelmed Brain: Personal Growth for Critical Thinkers book today!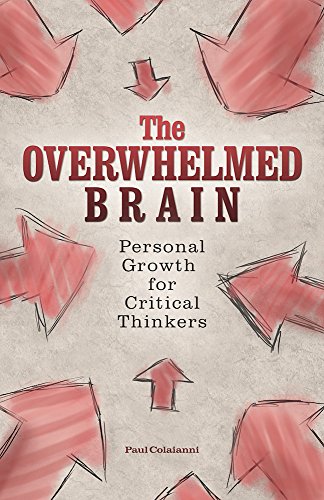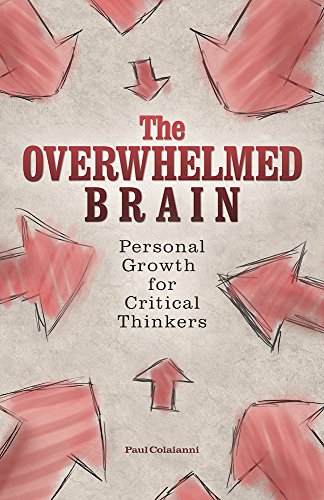 If you appreciated this article, sign up for the TOB newsletter here.