The best kind of relationship is the one where you can be yourself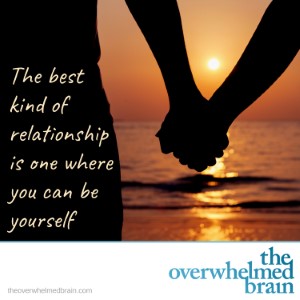 Romantic relationships can create some of the most complex emotional challenges in your life. From heartful to heartache, from elated to deflated, relationships bring us through a roller coaster of emotions until we are either fulfilled or completely drained.
It doesn't have to be that way. Sometimes the right tools and the right mindset can create relationships that don't have to be so difficult. In fact, they can be wonderful when you know how to deal with the challenges that show up.