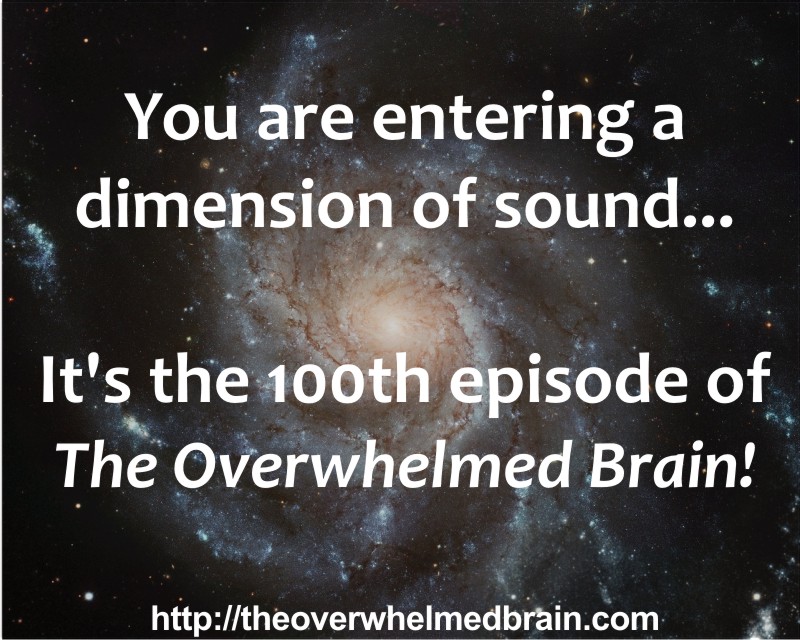 Today I talk about how your beliefs determine your behavior, and how far we're willing to go when we believe in something. I also answer an email about someone who can't find work and is worried about falling back into depression.
Today's Quote
Today's quote is by Robert H Schuller, and it's this:
"Never cut a tree down in the wintertime. Never make a negative decision in the low time. Never make your most important decisions when you are in your worst moods. Wait. Be patient. The storm will pass. The spring will come."
Now many times we make decisions that aren't in our best interest because we make them out of fear. I remember when I was depressed, I was making decisions that were how I felt at the time during my depression, and these were not good decisions.
Fortunately, I didn't take action on those decisions. But there's a point in my life where I really didn't care about life. I mean what's the point, if I feel this way? Why bother continuing?
It was not fun. It was an awful time actually. I spent two years in depression and that was long enough. And I know people who have spent 10, 20 or more years being depressed, so I always say, 'Never make decisions when you're cloudy and your brain is foggy because when you do, you're only making decisions through a filter in your mind. It's not really your decision, it's filtered through your experience of life at the time.' And when you make decisions through this filter, through this cloud layer in your head, they won't necessarily be in your best interest nor in a way that benefits you in the long run.
You know this is true. You know you might do some crazy things when you are emotionally upset, or depressed, or feeling bad in any way. And you see this kind of thing over and over again in the news and in videos on YouTube. Having a cloudy outlook, having that smokey perception of the world, changes how you make decisions.
So the reason I love this quote "Never cut a tree down in the wintertime. Never make a negative decision in the low time. Never make your most important decisions when you are in your worst moods. Wait. Be patient. The storm will pass. The spring will come" is because it really does come down to being patient, and waiting for the storm to pass.
Now you might say "But some storms last for years, and I'm still waiting!" or, "I waited so long and I just couldn't wait any longer". And if that's the case, you can only do what you can do.
You might be upset at the time, but the best way to approach something like that is to be your own best friend for a minute and act as if you were talking to yourself as your best friend, and just say "Let me help you through this. What do you need done? What do you need to do?"
Then your best friend would say, "I think you should do this…" because your best friend is going to be objective they're not going to have the same filters you are. And they want the best for you.
So when you can imagine yourself sitting next to you, talking to yourself, you're going to make more informed, more maybe reasonable, logical decisions that will be in your best interest in the long run.
***
Ask Paul
So here we go first this email is from a person I'm going to call Bill, and he says:
"Hey, Paul. Thanks for creating the show. I've been struggling my way up and out of severe depression over the last few months, and finding TOB has been a real help. Even when an episode doesn't directly apply to what I'm dealing with at the moment, learning these tools and hearing your relentless positivity has made it easier to keep a good outlook and feel more empowered.
That said, I'm having a setback and I could use your advice, if you have any. I've been looking for work for a long time now; my partner is supporting me which means I have food and a place to live. But lack of structure and lack of means are really taking their toll on me and I need a job.
I'd like something in my field, but that's hard to come by and I'm not competitively qualified, so I've been exploring other options. I just made it all the way through a long, competitive interview process for a job with paid training that could really have turned my life around, only to find out at the very end that I didn't make the cut.
This isn't the first time I've applied to this program and come in second best. But this time I thought I was going to make it, and I really got my hopes up.
And now, I'm feeling pretty crushed and hopeless. Looking at job postings I might qualify for shows me an endless parade of poorly-paid, no-benefits, miserable sales and service jobs. I've had my share of those jobs before, and I can do them, but they drain the life out of me.
I could take one for a while, until it ground me down and I was right back here, lost and unhappy.
I have run out of backup plans. I'm so worn out that looking at help wanted ads and hiring boards makes me feel nauseous and want to cry. Bill collectors are circling and my credit is wrecked and my partner is tired of supporting me, which is really damaging our relationship. I need some sort of income, and something to do with my time that doesn't feel like I'm wasting my life. And all this is making it really hard to keep from slipping back into depression.
I don't know what to do. Can you think of anything that might help? Thanks, Bill"
Bill, I feel your pain.
I do!
I've been there. I've been to the point where I ended up at the soup kitchen. I was out of work completely. I had no money in the bank, and I was married.
We both ended up at the soup kitchen going there every morning waiting in line in the cold weather, and it was no fun. But at the same time, I was alive! I existed! Everything was not what I wanted exactly, but I got to eat every day. I got to get my life back together when I was at the bottom.
So you know you are at the point where you feel like you're just sinking down further and further, and you're worried about getting into depression. The first thing that I want to tell you is Don't slip back into depression! 
And I want you to make it your mission, that when the first sign of depression hits you, run to any place that you think will hire you and ask for a job application.
If you've been depressed before and you feel any sign of depression coming on, that is your cue to take action and just get an application for employment to show that you're not going to fall into that place again, because you know what happens when you fall back into depression.
Depression is the "void", that state of no emotion, and you just don't care about anything. And once you get to a place of that kind of apathy, that "meaningless doesn't feel like anything-nothing is important" existence, then its extremely hard to get out of it. 
And when you're in that state of depression, when you're in that low state, like I said earlier, you're going to make decisions that are not in your best interest. So that's step one to stay out of depression: No matter what, and if that means that you have to get a job at a place that you don't want for now, do it.
And you can tell when depression starts if you've ever had depression. You can tell the signs of depression. I remember I was working in California at this company, and I had gotten over my depression. But every now and then there were these little signs of depression that would kick in, and one time when I was in the break room, I felt a little sign of depression coming up.
For me, it starts as a little sadness, then goes into a little bit of "what's the point", and "I really don't care". When that started, I stopped and said, "Whoa, what's going on?"
I had to take a step back figure out what was happening to me. I felt the depression starting and told myself, "I don't ever want to feel that way again. I don't want depression!"
And at that moment, I said "Hell no, I am NOT going back there. I will never be depressed again!"
And that's the attitude I want you to take. And I hope its soon enough for you to do this, so make it your mission to not be depressed. Give yourself that bigger vision that you're not going to be depressed.
Bill, you're not going to be depressed. You're going to take action. And taking action means going down to the department store and asking for an application in a job that you don't want and don't care about, and really, probably might hate to do because you're overqualified or whatever. But do it anyway because it gets you moving.
You gotta keep moving. You got to go in the right direction. If you're just looking at the want ads, looking through Craigslist, and going through all that stuff, you're not moving.
I mean, you are moving by calling places that hundreds or thousands of other people are calling, but you're probably only going to get the same results as them.
But, if you take an action get out there and just do something, something that at least brings in an income, that's going to give you momentum.
Momentum is extremely important. If you don't have momentum, it's like starting off with depression. When you start off with depression, you have no momentum and you don't care, and you don't want to do anything.
But when you have any type of job, you have momentum. You're moving towards income.
Remember, working for someone isn't a "forever" thing. Getting a job isn't something that you're going to have forever. You're going to work there until you find something else, or you going to work there until opportunity knocks from somewhere else so getting any income is better than no income.
Work somewhere until the perfect job arrives.
I told my girlfriend if all of this fails, if The Overwhelmed Brain fails and makes no income, then I'm running to the bowling alley and I'm going to fill out an application, and I'm just going to work there until the next thing comes along.
And do I literally mean the bowling alley? Probably not. But you know, I'm willing to do what it takes to get momentum. That's the most important thing: Getting momentum, because once you're in that space, once you're in that… I'll use the term "energy"… Once you're in that energy of working and making an income, then you can move forward from there.
It's very important that you also make depression the most motivating thing in your life. Letting depression trickle in will darken almost everything, and nothing will work out after that.
I recommend that you adopt this kind of attitude: You're going to say Damn It! I'm not going to let this depression stop me.
Just develop that attitude and make sure that every sign of depression is your cue to take action, because making money in any job gives you hope. If you're not taking action,  you're going in the reverse.
Now I know that you said that you're looking at the job board and you went to an interview, and you were going through the process, and you were still getting rejected, but  remember that every "no" leads to a "yes" eventually. Sometimes the journey is longer than you wanted it to be though.
In fact, one of the best pieces of advice I ever received was in a sales training class. They said that your job is to get as many "no"s as you possibly can. I was like "What does that mean?" They said, "If you get more no's, that shows that you're going in the right direction – that you're moving forward, and that you always have that momentum."
As soon as you stop taking action and let yourself get defeated or depressed, then the lack of action slows down your momentum and you fall into a state of suspended animation. You don't want that. You want to stay animated and stay moving.
So get more "no"s! Apply for jobs that you're under-qualified for.
Some people love to hire based on your personality and believe that you can learn the skills later. That happened to me, I know it can happen to you.
This does happen. People just want to get along with other people they work with, so sometimes they will hire people that are slightly under-qualified or even more qualified, knowing that they can learn the skills.
When I was in the workforce, I was going to every job interview with the idea that I don't bring drama to the office. Do you know how many managers deal with petty, sometimes ridiculous, drama between coworkers? And they complaints consistently throughout the day. They have a lot to deal with.
And I know we all have legitimate complaints, but when you're a manager of any sort, you hear it all. So if you go in there with this mature attitude, saying "I'm not here to bring drama, I'm just here to help your company grow and do the best I can."
I need you to stay confident in yourself, and keep moving forward. Remember that no job is forever. You won't be stuck in a job that you hate – you will only be working in a job that you may or may not like until you find a job you love. 
And once you're in that working space, things will move.
Now if you listened to the episodes I had with Scott Barlow, a career mentor / coach, he offers a free 8 day email course on how to find the work you want. Just visit happentoyourcareer.com/brain. When you go to that link, you can sign up for his 8 day course that helps you find the work you want.
So I hope that little tidbit at the end gives you the incentive to keep taking action and stay motivated to that you can keep moving forward.
I hope this helps Bill. Thank you so much for writing.
*****
News and You
What I'm trying to do in this segment is something brand new to me (and you too). I want to share with you the most current news that affects your growing and evolution.
News that affects your emotions and how you react and respond to it. I don't want to talk politics or gossip or anything like that, I want to talk about things that really affect your life directly.
I think talking about current events can sometimes be important so that you know where you stand in your own evolution and where you stand in your own opinions and judgments of people.
Judgement is huge. We hear news stories and we almost always immediately judge what we're hearing, like the episode a few weeks ago where I talked about this gym teacher who got accused of molesting one of his students. A lot of us, including myself, are quick to jump up and go Oh my God, put that guy in jail and get him off the street!
But it turned out the student lied… and it's so important that we reserve judgment long enough to hear all the facts and be more objective, and don't let our own biases and our own standpoint and perception of things cloud our judgement.
This episode seems to be centering around decisions that we make in our cloudiness, so when we're in a certain state and our brain is foggy, don't jump too quick conclusions.
We all get affected when we hear certain news. When we hear about a school shooting, we're all affected in some way. So I hope you like the segment. It may or may not work out, we'll see where it goes, but let's move forward with this segment with what I want to talk about today, which is the very recent news story in Kentucky.
The Rowan County Clerk, Kim Davis, who issues marriage licenses refused to issue licenses to gay couples. And, she went to jail because of it.
She said that it's "against her religious beliefs" so she won't do it.
This is a wonderful controversial topic that you may or may not have an opinion about, but my question to you about your opinion and beliefs about this topic is this:
Does your belief serve you in the sense that it makes you feel good, and fulfills your life in some way? 
I like to ask that question. The reason I ask is because some people are against gay marriage, some people are against gay relationships in general, and this is really popular news right now. This clerk refused to issue marriage licenses even though constitutionally they are allowed to marry.
How does that feel inside of you when I said that last sentence? Re-read it.
Do you agree or disagree? Are you indifferent? Not sure?
Think about a man and a woman who are in love. Maybe they've been together a few years, or 5 or 10 years, and they want to solidify their relationship through the ultimate commitment of marriage.
Most people support that. But when you think of a man and a man in love, or two women, and maybe they've been in love for years and years…
I've known gay couples that have been together 20 or 30 years. The question is 'How does that make you feel when the gay couple wants to get married?'
Let me let me back up a little bit. One of the first things I want to address here is that I'm actually, and this might surprise you, supportive of the clerk Kim Davis, the one who refused to issue marriage licenses based on her religious beliefs.
Now, before you're quick to judge what I just said, I support her right to withhold her beliefs so strongly, that she'll go to jail for them.
Now, I don't agree with her views on gay marriage, but I am proud of her for standing up for what she believes in so much, that she went to jail for it.
Could you imagine if you are for gay rights and you stood up for what you believed in so that gay people could have more rights? When you believe something so firmly so strongly that you're willing to do whatever it takes, that shows commitment. That shows that you are really passionate about what you believe in.
Now on the flip side of that, I would ask the question of Kim Davis: "Does that belief serve you?"
One of the quotes I read from her was that, "This isn't a matter of law or constitution, this is a matter of Heaven or Hell for me."
When I read that, it really hit hard because if she truly believes that she is going to go to Hell if she issues and signs marriage certificates for gay people, then of course she's not going to sign it.
My next question would be "Why don't you just quit your job and do something else?"
But you know, she's standing up for what she believes in and she really feels that her life is threatened. And if this belief serves her, which it sounds like for her it does (because she's a very religious person and believes that she could go to Hell), then I can understand her perspective.
My angle on this news story is how far we are willing to go for our beliefs and do those beliefs serve us?
If she never had to issue gay marriage licenses, she'd be fine and everyone would be happy – her beliefs would satisfying and fulfilling and no one else would be affected by them. And as long as she felt good believing her interpretations of the Bible, and she was like, "Oh yes, I am absolutely on board with everything the Bible says and I feel good that everything I do is for God…" or whatever she says, and it's satisfying to her and she's happy and not causing strife in other people's lives, I would tell her don't change a thing.
Don't change because it sounds like those beliefs work for you. That doesn't mean I support her decisions or her behavior because I'd rather see people continue doing what they do when it doesn't affect other people
The distinction to make when you have a belief system that works for you but then but you push those beliefs onto others, and it affects their lives in a negative way, it might be time to question your own belief system.
Or you can get out of the situation where you're affecting those other people negatively. My take is that she needs to get out of the situation because that's exactly what she's doing.
So that's what I want to leave you with in this segment. How are your beliefs affecting people? You are allowed to have your own beliefs that other people don't agree with, but do you want to continue to be in a situation with people that you are affecting negatively? And if so, and they don't want to believe what you believe, are you going to continually push your belief system onto others?
We all have a right to believe what we believe, but what kind of environment do you want to create or be a part of? With this clerk, she wants to keep her job, but not do her job because of her beliefs. When things don't sync, life gets harder and harder.
Do your beliefs make life harder? It's just something to think about. Good beliefs can make life harder, for sure (just look at Ghandi's life!), but do your beliefs serve you? And that's really the question to ponder.
*****
What's On My Mind Right Now
The opinions I share on the show, especially those that skirt the edge of controversy, could be offensive to you. They are not meant to be but it's a chance I take every time I share my thoughts. The deeper and more impactful the subject matter, the more chance there is to offend someone. 
Opinions are great to debate and talk about because there's always room for conversation on both sides of an issue. And I think as long as everyone is open to being wrong about what they believe in, conversations like this can be had without too many bad feelings. When they're not open, conversations will be mostly about who can convince the other, and that's when the tension can rise. 
Alright, I have another segment in mind for the new format of the show, and you're in that section now. It's called What's On My Mind Right Now.
I honestly don't know if I'm going to keep this segment because I don't know how it will work yet. It may not be popular.
The idea behind creating this segment is to talk about "kudos" for people, or companies, that have treated me right. But I'm not always going to have a solid foundation of good things to talk about here, so I don't know if I'm going to include this and in this or any future episode.
For example, if I were to consider what's on my mind right now, well, I just talked about the clerk in Kentucky. That's on my mind. And when I think about gay rights, it kind of bothers me that gay people have to fight for their rights in the first place!
Haven't we gotten beyond a lot of the limited thinking of the past?
But, at the same time, people have their reasons for believing what they believe. A lot of people might look at me and ask, "Why do you believe that? That's against such and such, or against God and the Bible, or against my beliefs? " or whatever.
I say, we're all made up of opinions. We all have our own perceptions, and our beliefs have to do with how we were brought up in the world: Our parent's beliefs affect us, our conditioning, our nurturing… everything adds up to how we perceive the world and what we believe.
My limited perceptions affect your perceptions and vice versa.
If I was having a conversation with Kim Clark right now, and I shared with her my beliefs, she would say "Yes, but you will go to Hell for what you're thinking and believing and saying."
And I'd be like, "No, I don't believe I'm going to Hell. I don't even believe there is a Hell."
Our conversation would be pointless because there's really no reason to have a debate with someone who is on the opposite side about something and refuses to consider alternative perspectives.
I've never talked about my own beliefs on the show because because they're mine. And and by telling anyone else about what I believe doesn't matter. What matters is what I believe, and how it serves me. So if you've been listening a while, you know I don't normally get into conversations about religion or spirituality any of that stuff. After all, I'm a practical thinker! I like reason and talking objectively.
We're all biased by our own beliefs, so it wouldn't be fair to share mine when we could all be right, at least a little bit.
I remember I had a conversation with one of my best friends. This was years ago. At the time, he was a Jehovah's Witness and we were talking about our very different belief systems.
I was more adamant and opinionated at the time, and I remember we could never meet in the middle about almost anything. However one of the things that we did meet in the middle on was "reason".
When we talked reason, his mind opened. And because he started listening, I started listening to him too. My mind became open as soon as reason was introduced.
I would listen to his arguments and talking points about the Bible and about God, and he would listen to mine. I would bring up my points and say "What about this and what about that?" And we would go back and forth, and no matter what disagreements came up, we always meant in the middle with reason.
The only time you don't meet in the middle is when you're so emotionally charged about something that you want to convert the other person. And I'm not just talking about religious beliefs. I'm talking about anything that involves belief in general.
When you want to convert someone to your belief system, and they don't want any part of it, then reason is thrown out the window. When you're too busy converting, you don't want to reason with them, you just want to change them.
You know we can't change people.
So, I guess that's "what's on my mind right now": We can't change people.
*****
Not everyone agrees with me. Not everyone listens to me. Some people will tune in to my show and say, "That's ridiculous", then turn me off forever.
But, I'm still here, doing what I do, because I believe in me and that's all I need. And that's what I want for you too. So as we end the show, always remember to step into your power and be firm in your decisions and actions so that you can create the life you want.
When you do this, you'll discover something I already know to be true about you… that you are amazing.