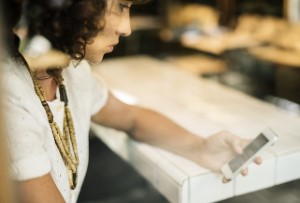 One of the hardest steps to take after any level of personal growth and development is introducing the new you to those who know you best:
Family
I stayed out of touch with my father for 10 years(!) until I heard that he was dying. 10 years previous to that, I made the choice to stay away from him because our conversations never really seemed to be about how much he missed me and wanted to spend time with me, they'd almost always end with him asking me for money.

On our calls, I didn't feel loved and I felt taken advantage of at the same time. Our last conversation before our 10 year disconnect was him asking me for money than me saying "no" for the first time.
That was it. I never heard from him again.
Wow!
No wonder it was so hard for me to say no to him, I felt that doing so it would mean that the only connection I had to my dad would be severed. Dysfunctional or not, supplying him cash felt like it held our bond together.
I said no and that was it. I never heard from him again.
During those 10 years, I thought about how I would feel if he ever died. I even went through the process of believing he died and having to deal with his death. I went through it so vividly that I actually came to terms with him being dead even though he was quite alive at the time!
Then one day I got the call from my brother: "Dad's in the hospital."
Suddenly what I thought about doing for all those years – visiting him again as the new me – was being presented to me. However this time it was now or never.
I flew out there and showed up with my brother at the hospital. Dad looked old and ill. He was dying of some sort of bone cancer.
For the first time in 10 years, I got to see "Dad" again. It actually felt good to see him, even in this condition.
It didn't feel good because I believed he'd changed (after all, there was still a chance he could ask for money), It felt good because I changed.
Because I knew myself well enough that even if he did ask for money, I could now say, "Dad, I love you and no" and still feel good inside myself without thinking, "Aw jeez Dad, that's all you ever do is ask for money. Don't you love me? Don't you care about ME???"
That didn't matter because I showed up as a person who felt proud in who I'd become over the years.
I felt good in myself enough to say "no", with love, and still enjoy my time with him and absorb whatever love he could give in his own way.
We all have issues, after all.
He wasn't a bad person, he just wasn't capable of showing love the way I needed it. But instead of being upset about that, I showed up in a way that I believe we both needed. I brought enough love for both of us so that no matter what, even if he was incapable of showing it to me, I knew it was there.
I could tell that he was happy to see me. He may not have been able to give me what I needed so long ago, but I think in the end I gave both of us what we both needed.
Just because someone isn't capable of giving you what you need doesn't mean they don't feel it inside them somewhere. Yes, sometimes you have to bring what you can't get from someone else.
This may not work in romantic relationships so well (reciprocation is a lot higher on the romantic relationship priority list), but for family members, it can work wonders.
After the few days I spent with my father, I returned home.
I'll never forget the phone call I got out of the blue while sitting at a Panera Bread. It was Dad. He said he never felt better in his life. He was so happy I showed up, and he started sharing with me all the fun things we were going to do together. He told me of a car he wanted to get and how he couldn't wait to take me for a ride in it.
It was the most authentic, wonderful conversation I'd ever had with him. He had no agenda to ask for money, it was just a father calling his son and sharing his life and his future. And it was the most connected I'd ever felt to my father since I was a child.
After we hung up, I somehow knew that was the last time I was ever going to speak to him. As if that phone call was the closure we both needed to move on.
I got the news that he died the next day.
I share this story not as one of sadness or regret, but as a celebration that I was able to show my father who I wanted to be. The new me brought out the best in him, and it brought us both the closure we needed to get beyond the years of separation.
When you show up as the person you want to be, it has the same capacity to bring out the best in others as well. It doesn't always work out that way. But if you've been hiding the new and improved you from people, especially family, maybe it's time to show up as that person and see what they think!
At most, you'll know where they stand. At the very least, you'll know where you stand. And who knows, you might even find closure.