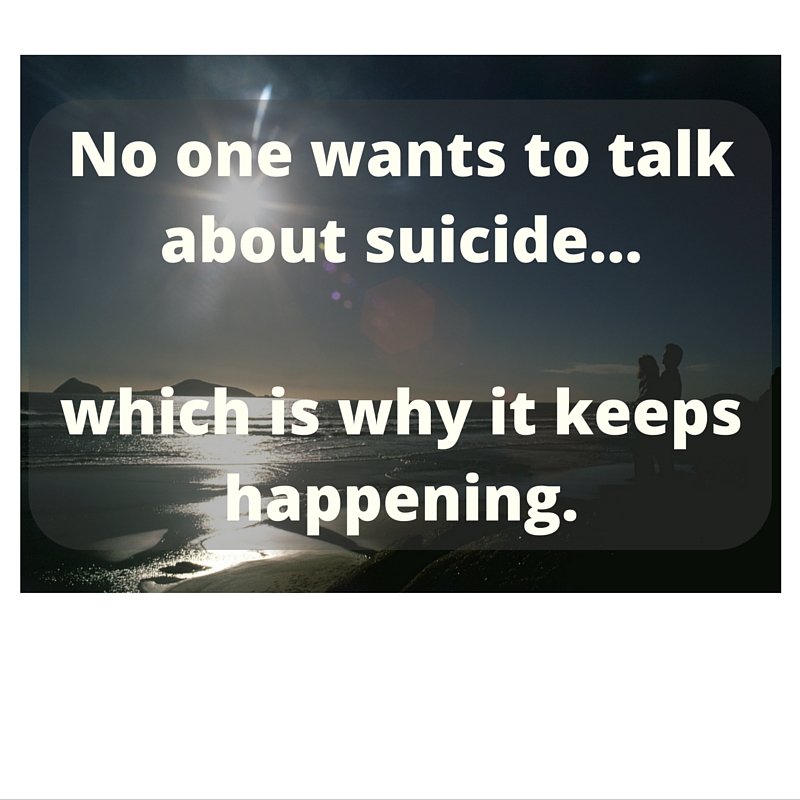 It's the last thing you want to hear… so most of us don't talk about it.
A teenager who calls herself "Sam" reached out to me and shared her story of struggle. She has had many challenges and admitted to me, "I want to end my life".
What would you do? 
The email was anonymous so I had no information on her whatsoever. In fact, she made sure to conceal anything that identified her, probably so I wouldn't just pick up the phone and call 911.
But… I wouldn't have done that anyway. Of course, she didn't know that.
In fact, her letter to me was, in her words, a "last ditch effort".
What would you do?
Would you plea with her? Would you tell her to get help as soon as possible? Would you find the suicide hotline and tell her to call it right away? (It's 800-273-8255 by the way).
And what if any step you took was the very thing that led her over the edge?
What kind of response would you have to someone who admits they want to kill themselves? Is there a good response that you hope they won't take the wrong way?
I'll tell you what I did.
I listened. 
I allowed her to express anything she needed to express without the fear of judgment. And I thanked her for sharing her story with me.
I also complimented her for her writing style and authenticity. And I meant every word!
How often do we react, or overreact, to someone's "shocking" news?
One of our challenges as the receiver of such news is keeping our composure and exploring what the other person is trying to accomplish by telling us.
With Sam, she told me she was reaching out. She reached out to me because her parents weren't helpful, her teachers weren't helpful, her friends weren't, and even counseling didn't go well for her, so I was her 'last ditch effort'.
And I'm glad she did reach out, because I think it made a difference.
Just listen, and it will make a difference. Sometimes people need to express things to us that they don't want to express because we will overreact or tell them what to do.
And sometimes the best way to support someone giving us shocking news is just to open our minds and let go of our judgments. And also let them know that we are there for them if they need us.
If they chose to tell you, they need you. So don't try hard to be "helpful", just be yourself and be the ear they need so that they know you are safe.
Today's episode is about Sam's letter. If you know anyone that is thinking about committing suicide, tell them to listen to this episode. No preaching or pleaing here, only my unbiased response to someone who reached out in hopes for some insight.
My hope is that this episode gives you or someone you love the insight they need too.