Should you be more tolerant of bad behavior when they can't control themselves?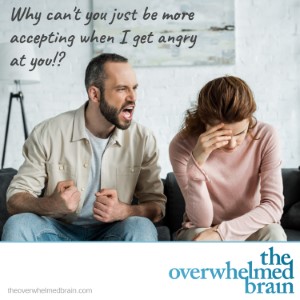 Sometimes we can't help ourselves. Anger can come out of the blue and suddenly, we're hurting someone we care about.
I received an email from someone who believes that sometimes you need people in your life to understand that you are going to get upset now and again, and they should be empathetic for your inability to control it. They have ADHD and have a challenge controlling the emotions that come up.
What is the solution? Should those you love be more tolerant of hurtful behavior or should they put you in your place, telling you to stop or else?