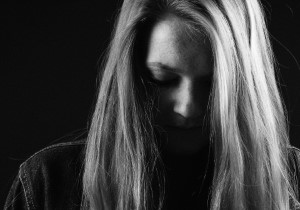 In the March 5th, 2017 episode of The Overwhelmed Brain, I tackled the ultimate challenge: The General Feeling of Unwell Being. Like a cloud of misery that follows you throughout life.
What inspired that episode was a letter I received from a woman who wrote to me that said she went to her workplace counselor who told her: "You have too many problems, we can't help you."
WOW!

If you are ever told that you have too many problems from a counselor, therapist, or coach, I want you to report to me immediately. Yes, there are people in the world, maybe even you, who've led such a challenging life that everything you've done seems to have gone wrong. If you've ever experienced every path leading to a dead-end or every decision leading to some sort of failure, then you know what I mean.
I truly believe that because of the law of averages, there are people in the world that have a higher chance of experiencing an endless string of bad luck and that, no matter what they do, they can never get ahead. I also believe that the decisions we make today determine our tomorrow.
If you're running into an endless series of unfortunate events, then it might be time to do something drastically different than you've done in the past.
It might mean that…
instead of being quiet, you scream
instead of saying "yes" all the time, you say "no"
instead of submitting to toxic people, you leave or kick them out
instead of letting someone walk all over you, you demand respect instead
I'm not saying all of these or any of these will work, or that any of them are even good for you! I'm just asking you to look at your behavior in the world today and question it.
Look at something that didn't work out and ask yourself "If I had done or said something differently, would I have still had that bad luck?" Sometimes the answer will be yes, but sometimes it will be no. It's the Yes's I want you to latch on to so that you can identify what to do differently today to make tomorrow a bit brighter than yesterday.
I once lived my life choosing to say Yes when I really meant No. Do you think I built resentment against people I said Yes to all the time?
You bet.
And it wasn't even their fault! I would tell them Yes when I didn't mean it, then I would get mad at them for taking advantage of me. This is where toxic thinking starts to cloud your mind; where you start blaming the world for your problems instead of considering what you did to create them.
I won't lie, there is bad luck. It just happens and sometimes you can't avoid or control it. But I want you to concentrate on what you can control: Your behavior and responses in the world. 
Look into your past and figure out which behavior lead to the results you didn't want. You might notice a pattern. Then soon, you'll figure out there's something you can do today that's not a repeat of that old pattern so that you can start changing your luck for a better tomorrow (i.e. if you're always silent, you may need to scream instead).
Don't let anyone tell you that you have too many problems to help. That's like saying, "You're beyond help and aren't worth my time. Go suffer alone."
You are not beyond help. You might just be talking to the wrong people!
The first and most important step for you is to start somewhere and change something in your life. Even a tiny baby step in the right direction is an improvement. You may not feel it today, but at least you'll have started the shift. And anyone that says you can't be helped is probably someone you shouldn't be listening to.