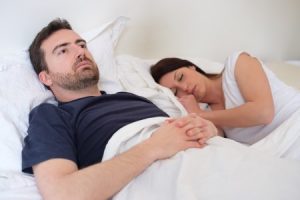 Infidelity can be one of the most painful experiences you can have next to losing a child. The pain that is created by the betrayal is nearly unbearable, and much healing is needed afterward, whether you stay in the relationship or not.
In this article, I talk about one sign you need to pay attention to most when you suspect cheating in your relationship. Then after an affair is discovered, the emotional wounding that takes place will need mending and healing.
Important: If you are hurtful to someone you love and you'd like to change that about yourself, sign up for the life-changing Healed Being program over at healedbeing.com).

If you are currently in a relationship with someone who has been hurtful to you, listen to my podcast Love and Abuse to help you navigate through the difficulties.
Infidelity is one of the most challenging and damaging emotional events in life. And the more you trust and feel safe with someone, the more powerful and painful it feels when it happens. It can be debilitating and feel like what I would call emotional murder. I hate to use that term, but it really can feel like one of the worst emotional pains you can experience.
Getting betrayed is like someone grabbing your heart so tightly it can't beat anymore. You can feel it in both your mind and body. It can even hurt worse than physical pain because it is that powerful.
Infidelity is so prevalent in our society that we have to talk about it. We have to figure out why it hurts so bad and why it's so hard to forgive someone after they've betrayed us. And especially if it's best to grow through the healing together or apart.
Everyone has their tipping point. Some people want to forgive the cheater and move forward with the relationship, and others want nothing to do with their partner ever again – and get as far away as possible.
This is a highly sensitive subject, and I'll do my best to address it with respect. What I want to touch on in this article are two aspects:
An important but sometimes overlooked warning sign
How to heal and move on after the cheating is found out
Whether you decide to stick it out with your partner and heal as a couple or move apart and heal separately, healing has to take place. It doesn't matter if you are the unbeknownst victim of a cheating partner or the cheating person yourself, you likely have to heal something inside you after an event like this.
Yes, even cheaters need to heal, unless they don't feel bad about cheating. There are a few reasons that could be. One of them is if they are a victim of abuse of any kind. The cheating partner may find solace in seeking comfort or connection with another person when they've been a victim of verbal, emotional, or physical abuse. Victims of abuse often feel stuck with no way out of the relationship, so they may look outside the relationship for connection.
I won't be going over this specific form of cheating in this article, but I wanted to share these with you in case you fell into that category. 
Many cheaters, however, do feel bad and have to live with regret their entire lives. This is not a quality way of life. Don't misunderstand, I'm not here to excuse that behavior. I just want to address the consequences, the pain, and the healing surrounding the behavior.
If you're thinking of being unfaithful in your relationship, then maybe after reading this article you'll change your mind. In most "normal" relationships, cheating is betrayal. And betrayal feels like emotional murder. Once you step out of the relationship and into that realm, the damage is done.
My First Exposure to Infidelity
In the late '80s, I loved playing with scanners. Not the type of scanners that tell you the price of items at a grocery store, but the type that could tune into police and emergency bands over the airwaves.
Back then scanners picked up almost every type of audio signal because the technology was less secure. In other words, you could hear almost anyone who was talking on almost any wireless device. With the right scanner, not only could you could pick up CB radios, but also cordless phones, baby monitors, drive-up windows at fast-food restaurants, and even the latest technology of the time: cellular phones.
I didn't know that what I was doing was intrusive in any way because I figured everyone knew that cordless devices could be heard over scanners. It was so easy to tune in, like finding a station on the radio.
When cell phones were first introduced, and for many years afterward, they could be easily intercepted by using a simple, legal Radio Shack scanner. All you had to do was press auto-scan in the right frequency range, and in no time at all, you'd be listening to conversations between people that didn't know you were there. I believe today (and back then) this is considered an illegal act so I'm a bit embarrassed to admit that I used to do this.
It was so easy to tune in to these conversations. It was like walking by an open door and hearing two people talking but instead of walking by, choosing to stop and listen instead.
When I think back to all the conversations I overheard, I really don't remember most of them (many of us tend to talk about a lot of mundane things), however, there was one conversation that stuck with me.
On one end of the line, I heard a man laughing and being friendly to a woman on the other end. They were talking as if they knew each other well, and being cute by calling each other romantic pet names. They would use terms of endearment like "honey" and "baby".
Then I heard the man say, "I'm in the driveway outside my house right now." The woman on the other end says, "Oh yeah? Is your wife home? Can you see her inside?"
He says, "Yeah, I see her…" He lets out a little laugh. He continued, "It looks like she's cleaning the house or something."
Then they both laughed and carried on with their conversation as if nothing else mattered. My heart skipped a beat the moment I realized that he was talking to his girlfriend while watching his wife through the window of their home. I was witnessing what appeared to be an affair in real time.
I don't remember too much more of the conversation after that because I was sort of in shock. I started having all kinds of thoughts like, 'He's cheating? He's talking to his girlfriend while watching his wife in the house? That's terrible!'
I suddenly felt awful for the wife, thinking he was betraying her and taking advantage of her trust, as she was likely oblivious to what was going on. I couldn't believe I was listening to the words of an unfaithful husband sitting in his car talking to his mistress while watching the one he promised to love and honor for the rest of his life take care of their house.
I thought about how his wife must go through her day – oblivious to his cheating, feeling very happily married to the man she loves, trusts, and respects. She probably doesn't think twice about his whereabouts when he walks in the door and acts like everything is fine between them.
Of course, I could only imagine what their life must be like. Besides the call I overheard, the rest of the story was just a guess on my part. I imagined the wife not knowing about her husband's behavior and being happy that she was with someone she could respect and trust.
I felt the betrayal as if I were experiencing it firsthand. And the first thought that came to my mind was: "What a bastard!"
For the first time in my life, I experienced what it must feel like to be cheated on. And it wasn't even happening to me! But it made an impact.
Trying It On
When we "try on" what it might be like to be in someone else's shoes, we empathize. We live vicariously through that person and experience the world not only seeing everything through their eyes but also seeing things from our own perspective as well.
This might sound strange, but I imagined being that wife, not knowing what my husband was doing. I pictured myself walking around cleaning the house, not worrying about my relationship because I fully trusted the person I married.
In that space, life felt "normal", and everything was good.
Then when I  thought about what it would feel like if I found out he was cheating on me, I would be so devastated, and the pain and confusion would debilitate me. I'd be crushed in so many ways and wouldn't know what to do, who to trust, or where to turn. The person I depended on more than anyone in the world would suddenly be the most distrustful, unsafe person I know.
The secrets we shared together and all the special moments we once held close were crushed in an instant. My entire marriage would feel like a scam, as every happy moment I remember with my husband would suddenly transform into miserable, painful memories that lost all the meaning they once had.
It's a grim, pathetic picture I painted for sure. But all of this went through my head in just a few seconds. Lots of pain, and a whole lot more loss of what was and what wasn't anymore.
When I snapped out of it, and back to my own life, I thought back to how that man was talking to the other woman on the other end of the phone.
He sounded… happy. He sounded nonchalant as if this act of betrayal was inconsequential.
He voiced no compassion or care for the woman who committed to love and support him. He was getting all of his romantic, emotional, and likely physical needs met by someone else. He was dishonoring his wife, and she probably had no clue.
Again, this was all in my imagination. I was assuming I knew exactly what was going on in his wife's head. Sure, it was clear that the man and the other woman on the phone were seeing each other outside his marriage, but I have no clue about the situation with his wife.
Maybe they slept in separate beds like my mom and stepdad did for many years. Maybe she was even okay with his infidelity and knew that he was seeing someone else outside the marriage. There may be a whole slew of possible explanations.
But that scene stuck with me. It burned into my brain and caused me to make a decision that I've held on to ever since. At that moment, I made a promise to myself that I'd never put someone through that. I committed to myself that no matter how bad my relationship got, I would stay faithful. And if I truly wanted to put my emotional or sexual energy toward someone else, I'd at least leave the relationship I was in before pursuing another.
Perhaps my proclivity for eavesdropping during that period of my life had a positive impact on me. Before I heard that conversation, I never really thought about infidelity at all. I didn't intend to cheat in any of my relationships anyway, but I never thought about how bad she would feel if I did.
I simply didn't have the knowledge or the foresight, or even access to the appropriate empathetic perspective to see how destructive cheating could be. What I overheard that day made a powerful impression on me. I learned early on just how badly someone could be hurt from infidelity.
I know there are a lot of people who have been or are currently a victim of cheating. I also know there are a lot of people that have been or are currently perpetrators as well.
There are many facets of temptation, pain, trust, and betrayal mixed in with infidelity, but in this article, my focus will be centered mainly on the aftermath of the affair and surviving it regardless of which side you're on. Getting through this in some way, shape, or form is a priority.
If you suspect your partner of cheating, you can certainly go online and look up all the warning signs of cheating, and you'll discover plenty of lists to help you determine if what you suspect is true.
But there is one thing those lists don't cover well, and that's your instincts. Your instincts provide the strongest clue to consider whether your partner is cheating or not. We'll dive into that in-depth momentarily.
---
---
The Challenge of Trust
Infidelity is a violation of the rules of a relationship. When we start a romantic partnership with someone, there is usually a set of boundaries that the relationship either assumes or is clearly communicated about as things get more serious.
These rules create a level of comfort and security for those involved so that they don't have to continuously obsess about if their partner is going to do something that will cause them upset. In other words, if one of the relationship rules you establish is that neither of you makes a large purchase without consulting the other first, then that is one thing you can cross off your list of worries. You've already addressed it, so you can forget about it.
Remember that commercial in the 80s with the Ronco Rotisserie? You put the chicken in the rotisserie, turn the temperature dial, then walk away.
The announcer would say, "Just set it and forget it!"
This is what relationship rules are supposed to be like. Once they are set, you shouldn't have to revisit them. There should be no need to talk about "the rules" or bring them up ever again because the understanding is that the rules will never be violated.
If you had to continuously remind each other of the rules, then they aren't rules at all, they are only reminders like sticky notes. Reminders can fall off the fridge and get swept into the garbage.
But rules are rules!
You either set them and abide by them, or you talk to each other or a therapist about what needs to change. If either partner wants to violate the rules without discussion, should they do so while still in the relationship? There are usually no unspoken caveats.
Though some people can be lenient with some rules, giving in a little here or there. Sometimes, however, the more slack you give, the more that's taken. That's not always the case (and it doesn't always mean someone's going to cheat), but it is something to be aware of so that you don't let things get out of hand.
Trust forms when you feel comfortable that you never have to revisit or emphasize the rules.
It means you trust each other. When you can set the rules, then forget them in the sense that you don't have to worry about enforcing them, that is giving in to trust.
Trust, at least in a romantic relationship, involves allowing someone to walk around carrying your heart. I know it's not like this for everyone, but it's the way I look at trust. I can picture my girlfriend at a restaurant with another man and completely trust her because she has my heart with her. It's something I believe she cherishes and holds on to.
Even if the man makes a pass at her, I know she'll feel me there with her and say, "Uh, sorry, I'm with Paul." It is that full trust that I put into her and the relationship. It is a knowing that my heart will be safe.
This is one perspective, of course. Not everyone has this type of metaphor for trust in a romantic relationship, but I think it describes what many of us want. I would want to know that if some guy made an inappropriate gesture toward my girlfriend that she would make it clear that she is not available.
Regardless of how trust looks for you, it's how we can feel good in life without worrying all the time. When you spend the majority of your time worrying about how your partner is going to respond to you, or if your partner is going to cheat on you, or hurt you, then you don't trust them.
If you spend more time feeling unsafe and insecure than you do happy, loving, and trusting of your partner, then it may be your cue to get out of the relationship.
Of course, we all have good excuses for why we can't leave a situation. But feeling unsafe and insecure the majority of the time is not how a healthy relationship is supposed to work.
When you have full trust, you don't worry. When you don't spend your time hoping your partner doesn't hurt you, you don't worry. When you feel unsafe, insecure, or even scared more often than not, it may be time to seriously consider leaving the relationship.
I know someone who wasn't even liked by her husband, but she stuck with him in the marriage for years. He ended up doing a lot of really bad things in the relationship, hurting her heart over and over again. She used the words "crushing" and "devastating," explaining her experience in the marriage.
I don't want this for you. If it's gotten to the point where you can't trust the other person to keep your heart safe, then it's time to get help or move on.
At least talk to your partner and see where it leads. At most, go to counseling or leave. But don't just sit there and take it. That lingering bad feeling only gets worse over time. Lingering negative emotions need closure; otherwise, they eat away at you both physically and mentally.
Lingering negative emotions affect the body. In fact, I did an episode on that very subject. And since that episode aired, I've had a few emails from listeners that corroborated what I talked about.
One woman that wrote to me who had to deal with her husband's infidelity said that the emotional turmoil she went through afterward caused infections, rashes, and panic attacks, along with a few other things.
It's vital that you remember that lingering negative emotions affect the body. This is why it's so important to resolve what's causing them or do something to help you move past them and get back to living healthy again.
Before finding out about an affair, you'll have bad feelings that affect your mind and body. These are suspicions. After the affair, those bad feelings amplify and continue to linger until you find a way to feel safe and trust again.
Trust is the hardest thing to do after an affair. When all the bad thoughts and feelings are stripped away, we're left with a choice to trust or not. Trusting happens when your instincts tell you the behavior you see in your partner is congruent with good intentions. However, it's difficult to trust your partner when you know something is off and can't quite put your finger on it.
In the next section, I'll talk about the first step in developing trust. If you suspect your partner of cheating, the first step you need to do is trust the person who has those suspicions: You.
Trust you first.
When you are starting to suspect something, don't dismiss the feeling you get. Don't rationalize it away. Don't do any of those self-defeating behaviors we humans tend to do when we don't want to believe something isn't true.
Just explore and investigate what you suspect first. If you instead use your brain to override your instincts, you will be giving up a very powerful, built-in radar system.
Almost always, your intuition knows more than you can think (literally). The problem happens when your intuition is telling you something, but you don't want to believe it.
Denying is Like Lying to Yourself
As I mentioned before, there are quite a few warning signs of infidelity, and they can be found all over the web.
Any of these individual signs could mean nothing, but many of them, when they're added up, along with what you know and how you feel, can indicate a potential cheater.
I want to explore one warning sign that isn't often addressed in many of the articles and books you read. This one warning sign is probably one of the most powerful indicators of a cheating person: Your denial.
It's not them coming home later than normal, acting nicer to you, or hiding their phone messages from you.
Your denial is one of the strongest indicators of a cheating partner.
Denial is what we do when we just can't believe something could be true, so we rationalize it away, thinking that it isn't possible. Denial is that place where your instincts kick in to reveal to you probabilities, but your defense mechanisms activate to protect you from what could be true and devastating. This is actually a self-imposed dysfunction.
When we protect ourselves from the possible reality of intense emotional pain, it is a dysfunction. Our body is designed to feel and release pain, but our defense mechanisms are the thoughts we use to help suppress the pain. We suppress our feelings because we don't want to feel pain.
In a manner of speaking, our body is doing what comes naturally by presenting us with data that makes us feel suspicious. But then our brain kicks in and convinces us that what we believe might be happening simply can't be true.
Believing that someone is capable of betraying us is hard to handle on its own. But believing the other person actually did betray us might be impossible to bear. It's such an immensely negative place to be. No wonder it's so easy to go into denial. The pain of suspicion is usually a lot less stressful and more tolerable than the pain of knowing what could be true.
This is what keeps some affairs going on for months or years. Some people just don't want to investigate further for fear that it could be true. When you refuse to believe something could be true, you are in denial.
Denial is like pretending someone isn't kicking you in the stomach while you're on the ground actually getting kicked in the stomach. You can't really rationalize that away.
Our instincts work well. They are designed to protect us. So when they activate, it's an indication that something needs addressing.
Denial keeps us from addressing our suspicions.
This can often be the sole reason someone's bad behavior goes on for far too long.
I learned to understand denial firsthand as a child by watching my mom. She never wanted to believe that anyone in her family could do anything wrong because that would mean she'd have to face the pain of dealing with a hard truth. She would rather block her ears than hear a hard truth.
A "hard truth" is one that is very uncomfortable to share with someone else yet we share it anyway because it's the truth. It's like when a teenager takes their mom's luxury car for a joyride and puts a dent in it. Having to tell his parents might fall into the category of hard truth. It needs to be told, but he doesn't really want to tell.
Another example of a hard truth might be to tell your significant other how much their new perfume bothers you, or how embarrassed you are by their behavior when you go out. These can hurt our partners so we might avoid telling them.
We can choose to accept these truths as our problems and just learn to accept things the way they are, or we can stuff our thoughts and feelings down and not share them with anyone. Or we can choose to share what's on our mind with our partner and hope to have a healing conversation with them.
When your partner chooses not to share something that affects their emotions toward you, you pick up on it in some way. And when you get that feeling, you can either choose to go into denial, or you can talk about it.
Talking about it can either bring closure or more questions. But at least you get it out on the table. For example, let's say you suspect your partner's late nights at work are more than just work. If something doesn't feel right about their reasons for working late, what would you say to them? Would you choose not to say anything or would you ask the questions you don't want answers to?
This is one of the main reasons I emphasize building honesty in the relationship as soon as possible because when a situation arises and you have a suspicion of anything, your honest thoughts will be much better received because that will already be how you communicate.
But if your questioning comes out of nowhere, it will seem a bit strange to your partner not that asking questions is a bad idea. No matter what having a conversation with them is a great idea because it keeps you emotionally healthy. When you bring up the hard subjects and don't repress them hoping they go away, you are giving yourself a chance for closure.
When you can't get rid of lingering thoughts (especially suspicious ones), closure is the key to moving on and enjoying your life again. Denial on the other hand keeps the door open.
Closure ends the lingering.
When you are unable to give yourself closure, you leave your mind and body open to damage. It reminds me of a video game I played in the '80s called Warlords. In that game, there is a castle on each corner of the screen. In front of each castle is your player. Your player is really just a block, but you can move it left and right to defend your castle from fireballs that are being shot at your castle by a flying dragon or other players.
When the fireball comes your way, you move your player in its path to protect your castle from getting hit. At this point, you can either catch and hold on to the fireball, or bounce it back toward the other players.
Holding on to the fireball gives you the advantage of aiming it at other players' castles. However, the drawback of doing that is by holding onto it, the fireball drops small globs of fire onto your castle disintegrating it bit by bit.
The longer you hold on to it, the more you destroy your own castle.
That's how I see negative emotions: The longer you hold onto them, the more they disintegrate your mind and body. Emotions are like globs of fire dripping onto your soul and burning you from the inside out.
The way to release those negative emotions (remember suspicions are also negative emotions), is to ask for the hard truths from your partner. Ask for information you know you don't want to hear so that you can get closure. It may not be the closure you want, but knowing is healthier than not knowing. Assuming they are honest.
In the case of infidelity, the truthful answer will probably hurt terribly. But you can either endure the pain of what you know or the pain of what you don't know, so get out of denial as soon as possible and face the truth. Truth isn't always pleasant, but it's the first step toward progress.
Learning About the Affair
Denial is often one of the many signs of infidelity, but it is not often addressed when you see those "Signs your partner is cheating" lists online.
There's a big reason I am focusing on denial:
It's time to trust yourself and your instincts.
It doesn't mean what you suspect happening actually is happening, but it does mean that the summation of all your senses has given you a theory that is cause for suspicion.
In other words, when you suspect something and you're not sure exactly what you suspect (but you know something's up), it's usually your subconscious mind sensing things that you can't consciously detect.
It might be the other person's body language, the inflection in their voice, the way they smell, subtle changes in their behavior, how they look, or even how they feel. Any or all of these components can be just a tad different than normal. While you are consciously carrying on a conversation with them, or even paying no attention to them at all, your subconscious mind is very busy picking up the rest of the story.
Our instincts work almost like a cognitive dissonance: We're not sure why we feel the way we feel, we just know something is off.
That's how suspicion works too. We get a feeling that something isn't right so we combine all the data we've learned and form theories. At this point, we don't have enough pieces to form a bigger picture, but we do know something is different.
Infidelity is a complex issue. There are many emotions involved and multiple challenges that stem from those emotions. Because of that, there's a point where healing from the affair must take place because it is the most important step for both partners. Yes, even the cheater.
I know several people who've either been the victim of betrayal in their relationship or the perpetrator. And in every case with these particular people, there was pain on both sides and regret on the side of the cheater. Almost every victim of infidelity agrees with me when I say:
Having an affair is like committing emotional murder.
It may sound dramatic, but the pain I've seen people in because of their partner cheating on them is monumental. The words "crushed" and "devastated" don't even begin to describe some of the feelings victims of cheating can have. But words like that are often used when they recall the betrayal.
I don't use the term "emotional murder" to pummel the cheaters. There are those who've committed adultery that are truly sorry and regretful. But it's important for the one who cheated to understand what their partner might be going through.
The instant an affair is discovered, it's like being stabbed in the heart. If you've never experienced this kind of pain, just imagine every possible negative emotion you could have happening at the exact same time:
Anger, sadness, humiliation, embarrassment, and a whole lot more.
The one person you trusted your heart with just threw it out the window on the way to their lover. Then on their way home, they picked it up off the street, wiped it off, stuck it in the trunk, and kept driving.
I realize that is a colorful way to explain the pain, but it can feel quite literal to a victim of cheating. The feelings of huge loss and immediate distrust of the world can wash over you when you find out about an affair. And you won't know what to do next. It really can be devastating.
I don't know if I've ever been cheated on but I do know what it's like when the one person you trust with all your heart suddenly gives you a proverbial kick in the face for no reason.
In one particular episode of my show, I once told the story of when I was being abused by my stepfather at four years old. He had taken my soiled underwear and rubbed it onto my face to show me that four-year-olds shouldn't mess their pants.
The one person I thought was there for me to protect and love me was the very person who turned on me. And when I wanted to cry and needed a hug, I couldn't reach out to that person because he was the one abusing me. I had no one to turn to.
It was awful at the time. Later on in life, I was able to process that event and release it. However, at four, I was hardly old enough to know what was considered healthy and what was considered dysfunctional. When children don't know any other way of being treated, pain can almost be considered a normal part of childhood.
As awful as some moments of my childhood were, I had defensive mechanisms that blocked some of those memories helping me to survive. Of course, we always have to deal with those repressed memories and accompanying emotions when we get older, but that's one of the reasons I created my show and write articles like this.
When we're adults and have to deal with something like betrayal, it strikes us on an entirely different level. Our minds are mature and we aren't so carefree as children.
We hold grudges and repress anger and sadness.
We know how to define our pain so we explore it and feel it inside and out.
We attach stories to our pain that we can't let go of.
We find blame and feel guilty.
We become a wreck as it affects our love life, our career, our family life, and everything else.
Dealing with pain as an adult causes a whirlwind of events to occur and it can feel like our world is collapsing around us.
Children can often move on to the next thing, even though they are being abused. It's almost like the loyalty of a dog. They just keep coming back. Children come back, even after severe abuse.
And that's something that sometimes happens with adults. You can get cheated on and go through a myriad of awful feelings, then sometimes you go back. You might go back because you realize that even though that person hurt you, you think they may still love you and can still fulfill so many of your needs.
The difference between going back to a parent that abused you and a romantic partner that cheated on you is that there's more of a likelihood the partner is willing to work things out and never cheat again.
Whereas an abusive parent doesn't often see the light and stop abusing, at least according to many people I know who've gotten abused.
And this is an important point for both the person who's been cheated on and the cheater themselves:
A cheater doesn't always have to be a cheater.
A cheater can recognize a mistake and choose never to make that same mistake again. They might have fallen into temptation once, but regretted it immediately.
Because of that regret, the door to forgiveness and rebuilding might have a chance of being opened. The chances of an abusive parent stopping their abuse on the other hand are usually far less likely.
If you've been cheated on, did you stay with your partner? If so, why?
And if you stayed, was it because you wanted to trust them again? Or did you believe they were remorseful so you decided to trust that they would never want to do that to you again?
And if that's the case, how is your relationship now? Is it stronger than before?
The reason I ask is that if your relationship isn't stronger than ever after you repair the damage of the affair, you may be heading for disaster once again. That's not a pleasant thought, but as you know, hard truths aren't usually pleasant. 
In the next section, I'd like to share a story of someone who got cheated on. She was a very sweet woman who simply couldn't get past some of the emotional triggers of the affair.
Does the Pain End?
When I had my hypnosis practice back in 2009, I had a client whose husband cheated on her with multiple women during a time when she was sick.
He said he was not getting his emotional or physical needs met, so he decided to seek them elsewhere. When she found out about it, besides the shock and confusion, she felt worthless and alone. She was crushed. He threw her heart out the window.
However, she loved so much about this man that she decided to forgive him and take him back into the relationship. The only problem was that every time she saw a woman that she believed her husband might have an attraction to, she became upset.
No matter what he said, she could not release the negative emotions. She relived those affairs over and over again. She couldn't get them out of her head. Some of the hypnosis worked, and some didn't. I was able to help her feel better, but her pain was too strong and she had many unresolved thoughts and feelings.
After some more time with her, I realized she wasn't allowing herself to experience the full range of negative thoughts and emotions. When a painful image appeared in her head, she'd try to stuff it away so she wouldn't have to feel it.
This is emotional denial. She was denying herself from feeling bad by trying to stuff the bad feelings away. Even though she really believed he would never cheat again, and he swore up and down on his life that he never would, she would still get these debilitating thoughts. And because of this, he could never live down the fact that he cheated.
When a person cheats but is forgiven and taken back, but gets reminded of the cheating over and over again because the victim of cheating keeps getting triggered, a breakup and maybe even more cheating is inevitable.
My client would have these bad thoughts pop into her head which led to bad feelings. Then she would make him feel bad for cheating on her as if it were happening all over again, very much a PTSD response. If she wanted the relationship to work out, it couldn't with this type of repetitive behavior. Something needed to change so that they could heal and rebuild.
In her case, one of the steps we took was to push her beyond the pain. This was probably the hardest thing I've ever had to do with any client because it's like setting off a bomb when it happens. But here's what I did:
I asked her to recall a time that upset her. Not the time he cheated, but another time after she took him back that when she thought about it, makes her feel pain. The reminders of his cheating were all over the place in her life. Every attractive woman she saw on TV, in a movie, or in real life was a trigger for her, so accessing the pain was fairly easy.
One particular memory caused her to start crying. I asked her, "What are you imagining right now?" She told me she imagined him and another woman together. Only a few seconds went by before she stopped and said, "I don't want to think about this anymore. Can we stop?"
She was nearing her pain threshold. At this point, we can stop or continue to push beyond what she believes she can handle. If we stop here, we'd have to revisit it at another time and slowly work our way through all of the emotions. However, that might take years of her resisting what she needed to feel (and probably cost her lots of money too), so I decided to take a chance and light the fuse to set off the bomb.
I told her, "I want you to imagine the worst-case scenario. I want you to imagine your husband and this woman fully engaged, and everything you hate about the image to appear in your head. Create this visual. See your husband with this woman, or even other women. Witness it all."
Don't try this at home is an understatement. It is a dangerous place to take someone, and I'll probably never do it again with any other client. But I knew she was on the verge of a breakthrough, so I decided to move forward with the process. I told her to continue visualizing the images that brought her pain.
She reluctantly followed through. She saw more terrible images, then cried even more. She even started shaking. I told her to go even further and amplify the color and size of the images, and to feel the pain by letting it all play out in her head right now.
At this point, she yelled, "No, I can't. I can't!" And ran out of my office, screaming and crying down the hall. I got up and ran after her. When I caught up to her in another empty office at the end of the hall, I was able to help her break through the pain by telling her it was okay to release everything now and that by allowing all of this pent-up emotional energy to come up in her gave her an opportunity to release it completely.
After she calmed down, she came back to my office. She wiped her eyes and was able to be present with me, not stuck in some bad memory. She was still a bit shaken but was recovering from her breakdown. I tied up some loose ends to help her continue letting go and healing, then we ended the session.
The next day, she came back, and she was a different person. Her face was bright. She was smiling. And she just looked younger.
I said, "Wow, you look so different!"
She said, "I feel different. I feel so much better."
I found out that much of her pain was gone now. She wasn't reliving those old painful moments anymore. She felt free.
For this return session, I just reinforced those good feelings and gave her some helpful subconscious suggestions to help her feel good again, especially if she ever felt another episode come on.
The point of this story is to share with you how the relationship she wanted to rebuild she was also sabotaging at the same time. She loved him and was willing to move forward with him, but kept experiencing painful images, causing her to relive the pain.
He regretted cheating, and told me he wanted a real relationship with his wife again, but didn't know how to respond to her every time she brought up his cheating. It's not that he didn't deserve those reminders. The cheater will have to face the music for a while and go through many months of rebuilding before things start to get better. But how much is too much? At what point does the victim stop bringing up the past and start focusing on moving forward to rebuild the relationship?
In another episode of my show, I talked about amplifying negative, lingering emotions so that you can get past the point where resistance kicks in. In other words, when you have terribly painful emotions, they stick around because you choose to remember or feel the pain only up to a certain point. At that point, you might repress them again.
This cycle of feeling bad, reaching your emotional pain threshold, then repressing the negative emotions, keeps those same thoughts and emotions coming back over and over again.
It never ends! At least until you go beyond the pain you're feeling. It isn't until you push beyond your own limits and into even more pain where the end of suffering is possible.
Total release of suffering is what sits beyond the precipice of pain.
Once you go beyond the point where you can't take the pain anymore, you elevate to a whole new level of tolerance for your pain. But more importantly, you break through that pain and into release.
I think many of us don't want to tolerate pain. We just want to repress it so we don't feel it. Repressing it helps us forget the past exists. It makes us feel safe. And this can be a useful tool, but it's not meant to be used forever.
Something I do when a bad image comes into my mind is expand it and make it brighter, more colorful, larger than life, and even more painful. I amplify all the bad feelings until I've experienced and explored them completely.
This is not fun. It can be a terribly painful experience. But when I do this process, the next time I have that bad image come to mind, I am less sensitive to it than before. My goal is to explore every possible avenue of pain with my thoughts so that I will be less likely to get triggered in the future.
This doesn't always work when I do it by myself. Sometimes I need someone to coach me through it. And sometimes I need days or even weeks of digging into myself to be able to release more powerful images.
Sometimes I'll have thoughts and emotions that I cannot get rid of no matter what I try, so I'll do unconventional things like tapping (also known as Emotional Freedom Technique). I hardly ever use it, but sometimes I cannot be objective enough about my own "stuff" to be able to heal through it so I do things that sometimes don't make sense or that I'm skeptical about. This helps me heal because I'm not thinking logically or rationally (which is not where our emotions reside).
You may want to try EFT yourself in case you have emotional challenges that just won't go away. And of course, find a therapist if you are really stuck on something.
Sometimes you are not your own best healer.
I believe anyone can heal themselves, but I also believe that you can be your own biggest resistance to healing as well. I want you to heal from infidelity, whether you stay with your partner or not. This is painful stuff and it will take time. But healing is possible and you can get through the tunnel and reach the light.
Before I conclude this article, there's the other side of the coin I want to address and that is how the cheating partner can grow and heal through this too. I want to talk about an aspect of cheating that puts the one who cheated in a different light. A cheater has certainly earned their partner's upset, as they betrayed their trust.
But what if the cheater absolutely regrets cheating? What if they had the temptation, violated the values of the relationship, and betrayed their partner, then afterward wanted to save the relationship? What if they wanted to do whatever it took to restore your faith and trust in them and really did become a faithful, honest person?
Does the Truly Remorseful Cheater Get a Second Chance?
The one who cheats and regrets has a long, difficult journey ahead of them, especially if their partner wants to continue and rebuild the relationship. They went through the act, they were either caught, or admitted to it, they were accepted back into the relationship, and now they have to regain the trust of their partner.
The cheater feels like less of who they were. They know they just caused their partner awful pain, and they may never be able to live that down. They face the guilt and punishment from that time in their relationship in many ways. Their friends and family may know about it, and they will get looks from others for quite a long time.
Remember, this is if the cheater regrets their behavior and has no intention of ever repeating it. If you know a cheater who repeats this behavior, that's probably not someone you want to be in a relationship with.
But if the regretful cheater wants to lose the title of "cheater", they have a bumpy road ahead. What happens is that not only do they feel incredible guilt and sadness, but they also get that reinforced from their partner. They feel awful, and their partner makes them feel worse.
This is probably good for the first few months as it acts as a sort of punishment for the cheater, but eventually, the trust has to be earned and forgiveness has to sink in, or it will never work. I've talked to quite a few men who have cheated on their wives, and there's a recurring theme I see over and over again: After the affair is over, the story is out, and the wife knows everything, they feel emasculated.
They also feel pathetic and undeserving of love. They feel less than human like they've done the worst thing in the world and will now choose to live in this disempowered place for the rest of their lives. Their partners decided to take them back in, and they came crawling back with their tails between their legs. Many of those men stayed that way ever since.
This is a true place of submission, compliance, and obedience. These men now do everything their partner wants. They share with their partners all their messages back and forth with other people. They check in all the time and let their partners know everything that's going on in their lives at all times just to continue to prove that they are now loyal, and will be loyal forever.
Think about this for a moment. Let's say you made the biggest mistake in your life. You regretted it, and asked for forgiveness and received it, then from that point on, you act as if you are still the same person who made the mistake. And, you might even be with someone who reminds you of it all the time.
Imagine that! You are continuously reminded of a mistake you made a long time ago, never able to live it down, no matter how much you've changed. It can turn a person into a pathetic, submissive, sorry shell of who they once were. They've lost desire and passion, and are only there to serve you and be reminded of how wrong they were.
There is a period of time when a cheater needs to go through some punishment, but after that, there's an opportunity for the cheater to step into their own power again. The men I know who have cheated believe they will never feel empowered again, so they stay broken and submissive. They don't feel like men anymore.
If you're someone who is rebuilding their relationship with someone who cheated on you, and they're in this place of sorrow and regret, is this the type of person you've always dreamt of being with?
Do you want a healthy, loving relationship full of vitality and passion? Or, is it better for you to make sure that person stays, for lack of a better word, pathetic? Is that your dream partner? 
I'm willing to bet your ideal mate looks a lot better than that. What needs to happen for them to feel empowered again? What needs to happen for a man to feel like a man, or a woman to feel like a woman, or for anyone to feel comfortable in their own skin again after the punishment has run its course?
When is the cheater allowed to step out of that accountability phase and start living life again? 
If the cheater has learned their lesson and will never cheat again, then it's time for them to become mentally healthy and be the person their partner wants and needs.
My friend told me that men who are in this pathetic state need to, "grow some balls!" That's not necessarily untrue as the implication is that they need to get their power back. But it will be a give and take between two people. Both of you need to support each other's growth, not endless pain and suffering. 
Both of you need to show the other that you are stepping into your power again. What that means is that, if you cheated, you are going to prove your love for the one you love, not live in a pathetic place inside yourself. You want to step into a powerful place of confidence and vigor, showing your partner, "Yeah, I messed up bad, and I wish I hadn't. But dammit, I am going to be your rock from this point on. I'm there for you when you need me. But this time I'm also going to be there for me and be a person who is committed to being the best I can for the one I love."
When a former cheater can step into his or her power and be a mentally healthy person, they become what the other one really needs in order for the relationship to thrive. If one or both of you are in a pathetic or sorrowful state, that's no way to rebuild the relationship.
If it's too soon, and the pain still stings too much, maybe you need to go through a grieving period before either of you can step into these roles.
There is a point where the feeling of weakness and guilt has to stop so that the foundation of integrity and strength can be built up stronger than it was before.
This article isn't about forgiving and moving on, it's about empowerment. Once an affair happens, and you want to put the pieces back together, it doesn't mean that one or both of you have to live life in shame forever. You'll go through that at first, but then you need to hop into your power again.
Good relationships are built on empowerment, determination, strong feelings toward each other, and rock-like support. If you are an "infidelity survivor", and you want it to work, then prove your worth, not your fear. Show your partner that 'yeah, you are still hurting, but you want this to work dammit, so let's make this happen.'
Sometimes just the hard truth is what you need to move forward. "Yup, I screwed up. But I want to make things better now. Are you with me?". Or, "Yes, you screwed up and I might still be angry with you, but let's face this head-on because I want it to work out. You are still building trust with me, but I need you to stand up and be the rock for me, not cower down and hope you are forgiven every minute of every day. This is not how I want my relationship to be."
When you both step into your power, things will start to shift. I know it's hard! But remember there's a point where the blaming, shaming, and guilt-tripping have to stop so that you can start something new. Otherwise, your foundation will be shaky all over again.
***
What's the perfect answer to all this cheating nonsense? What is the best course of action after you cheat on someone, or they cheat on you? What do you do with the flood of awful emotions that come up from inside, probably ones you've never experienced before?
There is no perfect answer. Introducing an affair into a relationship will alter everything. If you're thinking of cheating, my advice is not to do it. Giving in to temptation gets you a quick high coupled with long-term emotional pain. And if you've been cheated on, and your partner regrets it, and they want to keep the relationship, they need to accept that there will be a few months or even much longer of you being hyper-aware and observant of their every move.
And I fully encourage that. The cheater will be and should be scrutinized for months. And their every move should be subject to judgment and interpretation. If you're a former cheater, and it's been several months or even longer than a year, and you've had no thoughts of cheating again, then step into who you are and who you want to be for your partner.
The victim of cheating may still be harboring lots of pain, but if the former cheater is actually forgiven, then that person needs to step up to the plate and become the loving, confident person that the other one wants as a romantic partner.
A former cheater who regrets their mistake and whom you've forgiven needs to be given the space to find themselves again and step into who they want to be. A disempowered life is no life at all. Walking around in shame, guilt, and submission all the time is not what one-half of a relationship should be.
If you are still mortally wounded from being cheated on, and still can't trust your partner, then maybe it's time to consider that the relationship simply won't work out. Every situation is different, and everyone needs to heal in their own way, and in their own time.
It's possible the saying, "Once a cheater, always a cheater" can be an accurate description of you or your partner. And if it's been too long and the healing hasn't taken place yet, and you still feel once a cheater, always a cheater, then the relationship may not be meant to be.
But if you do honestly trust the person who once cheated, and know that they won't cheat again, but you still have feelings of resentment or anger, then it's time for you to step into your power and be the person you'd want to be as if you weren't the victim of cheating, but instead a part of something that could be amazing.
How do you want to feel in a relationship? Who do you want to be for your partner? At one point, the shaming, guilting, and pain have to stop so that you can actually rebuild the relationship with a solid foundation of love, not a shaky foundation of pain and anger.
There are many opinions about infidelity, I realize. As much as I believe I am full of unconditional love, I don't think I'd be able to stay in a relationship with someone who cheated on me, especially because I ask for clear, honest communication from the very beginning when getting to know someone.
I don't like head games and only want to hear truths, even if they hurt. If my girlfriend is starting to have feelings of cheating, I would rather her come right up to me and say, "I'm having feelings of cheating" than have her hide it. Or, at a minimum tell me she is not feeling the passion in the relationship anymore. At least when it's out on the table like that, it might actually save our relationship instead of creating what could be a nightmare of pain in the future.
Your Next Step
1. If you have been cheated on, forgive yourself first.
Forgive yourself if you feel stupid, conned, or whatever. Forgive yourself for allowing certain people or behaviors into your life.
Then, after you forgive yourself, you can be open to forgiving others. If the cheater regrets their behavior and you believe they are sincere, that's when you can start healing with them. And when you're ready you can step into who you want to be in a relationship and not let the fear of someone cheating again plague your life.
I won't lie: The cheater could cheat again.
But that's true of anyone. Couldn't anyone, even those who've never cheated, have an affair? In the right circumstance, under the perfect conditions, the temptations are there. So we either trust the one we are with or we don't.
When it comes to your healing, it's the same thing: You either trust the person you are with, former cheater or not, or you don't. If you don't trust them, then you need to gauge whether they are genuinely earning your trust day by day or not. If not, you may always have an underlayer of distrust toward them.
Once you believe that their behaviors are helping you earn their trust again, you can decide if this is a relationship you want to continue. 
2. If you suspect your partner may be cheating, confront them. Ask them.
If the communication in your relationship is ambiguous you'll always have suspicions. But if you are direct and want to know the truth, ask direct questions. A cheater may lie but go with your instincts.
I once asked the victim of a cheater what her instincts told her and she said she believed from the beginning that he was cheating. But denial kept her in the relationship.
When they broke up, he would cry and beg her to come back as part of his manipulation. He promised to change and be an honest husband again. But her instincts told her otherwise. And as soon as she let her rationalizations kick in where she had thoughts like, "Well, he did seem sincere", or "he did promise, so I guess he meant it", she still chose her logic over her instincts.
We have instincts for a reason. Trust in those first then go from there.
3. If you are considering cheating, remember that you are committing emotional murder. 
It's harsh I know, but when you have someone's heart, you have the most vulnerable part of them. And by betraying the trust they have given you, you are chipping away at their very soul.
Yes, it sounds so dramatic but I'm helping you avoid a massive mistake. If you feel like cheating, tell your partner just that. Or, at a minimum, express to them how you're not happy in the relationship. Express hard truths to them. It probably won't go well, but it will get everything out in the open.
The truth could end everything right then and there. But if that happens, then you get to do what you intended to do in the first place. But at least it won't be committing a betrayal against someone who trusts you, subsequently causing so much pain and suffering. 
Or, being this honest could lead to the most powerful, healing, and bonding experience of your relationship. Remember, what isn't talked about gets buried and comes out in destructive ways later. 
4. Finally, if you have cheated on someone, you regret it, and you know that you will never do it again, and your partner wants to rebuild the relationship, you will probably have to suffer some punishment for a while.
Your partner will want you to feel guilty, shame, and remorse. They will want you to know how much pain you made them feel and will want you to walk around like a beaten dog with your tail between your legs.
There are very few people that forgive right away, especially for betrayal, so expect this to happen. And quite frankly, maybe you deserve to be punished for a while. Maybe you deserve to feel all of this negativity so that you can remember what it was like to put someone through it yourself.
I'm not making any judgments on whether you actually deserve it or not, but this kind of backlash is very likely unavoidable. What goes around comes around. It's the natural order of life. When you go over to the greener grass, your own grass will eventually die.
When you want to save your relationship after betraying your partner, the punishment is inevitable and almost always unavoidable. But when enough time has passed, whether it's 3 months, 6 months, or even a year, you'll be able to crawl out of the hole you've been in so that you can start living life again.
You may have committed emotional murder, but you shouldn't be sentenced to it for life. Eventually, you need to step into your power again. Not only for you but for the other person as well.
One half of a relationship that is feeling shame, guilt, and regret does not make a healthy relationship. When enough time has passed, there needs to be progress. Keeping your head down in shame is not what a truly committed life partner wants or needs in their life. Stand up and step into a higher self.
And if any of the people you cheated with come back into your life, stop communication as soon as possible and return to your partner's side so that you can be the rock of stability that will not be tempted ever again. 
If you are truly committed to the relationship you are in and want to rebuild it, then it's up to you to remove anything that's a threat to the harmony you are trying to create. Old flames can burn your relationship to the ground. Show your partner that you are always carrying the proverbial fire extinguisher so they know you are committed to them. It's a corny reference I know, but sometimes it helps to hold an image in your head so that you can act swiftly when needed.
…
If you're in a relationship that has experienced an affair, choosing to save it will be a tough decision to come to. Some are worth saving, others may never have had a chance to begin with. My wish for you is that you keep the line of communication open.

Don't be afraid to confront and face hard truths because that is what prevents a lot of this from happening in the first place.
Whoever you are and whatever you've done, if your intentions are true and you want things to work out, and enough time has passed, step into your power and be the person your partner wants and admires.
***
Final Words
Expressing to your partner the hard truths about yourself is the first step in establishing a strong foundation in a relationship. As you express the hard truths, you add another brick to the relationship foundation. The hard truth is real, not based on hope or fear. Hard truths, when addressed right up front, will leave less room for surprises later on.
It doesn't matter if you've cheated or not, or if someone has cheated on you or not, the foundation you start to build, or rebuild, is what sets the tone for the rest of your relationship. If you build a strong foundation of communication, you will always know where each other is in the relationship.
It can be hard, I know. But it's easier to go through the hard stuff now to avoid the pain that could come up later.
You can do this.