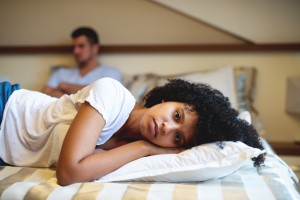 When I was first getting to know my girlfriend, she told me about her relationship with her ex. She said that they were the best of friends, so it only made sense that developing that friendship into a romantic relationship would enhance what they had and bring them even closer.
After several years of emotional abuse and a bitter divorce, she left that relationship a shell of her former self.
Emotionally abusive people know exactly how to be a good friend. They show up when you need them. They say all the right things. They appear to be genuinely kind and generous to you and the rest of the world.
However, as soon as you get into a relationship with them, the monster of subtle, emotional manipulation starts to trickle up from the depths. In a short period of time, you realize that the amazing friendship you once treasured no longer exists and the person you knew when you first met is now a distant memory.
Now for the crazy part: Only you will see this manipulative side of them.
Friends and family often cannot see what you are experiencing and may sometimes think that you are the crazy one.
If you're in a relationship where you:
Often feel blamed, responsible and / or guilty
Feel lonely or rejected
Find yourself apologizing a lot
Consistently look for approval from your partner
Don't know what you can do to make your partner happy
Feel responsible for your partner's emotions
You are not crazy!
You may be experiencing emotional manipulation of some sort, but you're not crazy. That doesn't mean your partner is bad or intentionally mean (though, in some cases it can be that way). But it might mean that they never learned how to get their needs met in a healthy way so they are using you as a means to get them met.
Now for an admission: I used to be this manipulative person I'm talking about.
I was the emotionally manipulative partner in every single one of my relationships and I didn't even know it. It took breakup after breakup and eventually a divorce before I connected the dots that made me see the picture that I was the one causing all of my relationships to deteriorate.
The moment I realized I was manipulative, I stopped being in relationships. I chose to be single. No dating. Nothing.
And it was the most healing time of my life. I learned how to get my own needs met instead of relying on my partner to do it for me. Sure, there was some loneliness, but the rewards for focusing on myself and honoring what I needed in me far outweighed any period of time where I was alone.
If you're in a relationship, ask yourself one question:
When my partner meets my needs, does it make them happy?
I think the answer to this one question will reveal a lot about where you both are in the relationship. I know it did for me. When I was going through my divorce and asked myself that question (not worded exactly the same way), my answer revealed a lot and made me realize what I needed to do in order to become the healthiest me I could be.
When you both actually want to meet each other's needs and you are both happy doing so, you likely have a very healthy relationship that will grow and blossom.
If only one of you is happy getting their needs met and the other is miserable (and might not even know why), there may some sort of manipulation or other dysfunction going on that needs to be addressed. These relationships usually do not get better on their own. You may both need to focus on yourself for a while to get to a point where you can bring a healthier version of you back into the picture.
If your relationship is worth keeping, it's worth putting aside to work on yourself a bit.
I realize this sounds counter-intuitive, but time with yourself for a while might be exactly what you both need to make the relationship as good as you want it to be. A relationship where you bring two happy, healthy people together is a lot more rewarding and long-lasting than one where you rely on your partner to resolve your dysfunctions and fulfill your dependencies.
It doesn't mean you never look to your partner to get your emotional needs fulfilled, you just don't want to make it their job.