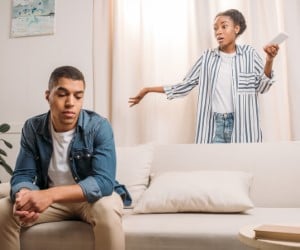 We've all done it. At one time or another, you've emotionally withdrawn from someone who set off some sort of emotional trigger in you.
The Silent Treatment is a protection mechanism that kicks in when you feel hurt, unsafe, or triggered in some way. When someone does or says something that betrays your values, morals, or beliefs, you may withdraw and put on your "emotional armor".
Some information may be so hard to accept or understand that you just want to slip back into your shell so that you can process it and figure out what to do next.
Important: If you tend to withdraw love and affection to cause someone you care about to feel bad and you'd like to change that about yourself, sign up for the life-changing Healed Being program over at healedbeing.com).

If you are currently in a relationship with someone who uses the silent treatment to make you feel guilty or sad, listen to my podcast Love and Abuse to help you navigate through the difficulties.
[Read more…]