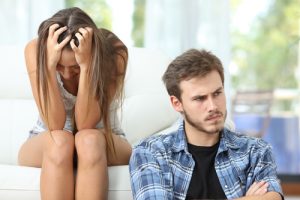 Judgment can be one of the most damaging weapons in a relationship. It tells your partner that it's not okay to be themselves.
This builds resentment in them and will eventually corrode even the most intimate relationships. Even if your relationship survives the corrosive effect of judgment, it still suffers.
This article explains how your emotional triggers form your judgments and how judging those closest to you can make you and everyone else around you miserable.
Judgment truly is the ultimate relationship destroyer.
Important: If you've discovered that your judgments cause you to be emotionally abusive and you'd like to change that about yourself, sign up for the life-changing Healed Being program over at healedbeing.com).

If you are currently in a relationship with someone who is judgmental and critical of you, listen to my podcast Love and Abuse to help you navigate through the difficulties.
Releasing Judgments is a Difficult Path
For most of my life, I've judged people by my sky-high standards. Not everyone though. I was actually very selective in who I judged over the years. I mainly chose only my romantic partners to be judgmental toward. Every woman I've ever been in a relationship with has been a victim of my judgmental behavior.
When you judge someone, you are looking down on what they do in their life as not acceptable, or not good enough for you.
Judging is when you can't accept the words or behavior of another person so you impose your standards upon them.
Up until 2013, I was highly judgmental toward all my romantic partners. However, something changed that year. I finally figured out that it wasn't everyone else that had problems. It wasn't that they weren't doing the best they could. It was I who had a problem accepting them for where they were and needed to be in life.
What I want to emphasize to you is that you will struggle in your relationships if you have judgmental behavior that you don't address. Life will be harder and you will lose people that are close to you. And if you never let go of being critical and judgmental of others, you will never be able to get the kind of relationships you want.
I left a path of destruction in nearly every relationship I've ever been in because of my highly critical, judgmental attitude. In this article, I'll explain how judgments form and what you can do about them if you are a judgmental person. And even though I've healed and let go of most of my old judgmental ways, every now and then they show up and need to be addressed. It may be a lifelong process to work on your own critical thoughts and perspectives, but it's worth the journey because of the high-quality relationships you end up with. 
Releasing judgments is a difficult path.
But it's also a rewarding one. And even after you've done the work and aren't so judgmental toward others anymore, you may still find them rising up in you every now and then just like I do. The good news is that any step toward being less critical and less judgmental is a step toward more meaningful, fulfilling relationships.
Our judgments stem from emotional triggers inside of us, causing us to feel bad. They hurt others, often unintentionally. When we become triggered by something we are judging, we behave as if we are reacting to something we first experienced a long time ago. As if that same scenario from our past is happening all over again.
This is important to remember because anything that triggers you today is never about what's happening today, it's about what happened in the past that created that reaction in the first place. It can be the way someone looked at you, or how you were smacked, neglected, bullied, or beaten up as a kid. They can even come from the beliefs you adopted because you didn't know any better.
All of our judgments were formed in the past, but the emotional triggers that stem from them are activated in the present. It's a well-oiled emotional machine that can ruin relationships and make you unhappy time and time again.
In a moment, I'll outline how judgments are created. But first, let me share with you how I single-handedly destroyed my marriage because of my judgments.
How To Destroy A Marriage
I met the woman who would be my future wife in 2006 through an online dating service. When we finally met in person, we were ecstatic with each other and fell in love fast. But something happened just a few days after we met that set the tone for the entire 8 years we were together: 
She told me that she was addicted to sugar.
I laughed. I thought, "Who isn't addicted to sugar?"
I knew that almost all bread, many processed foods, and of course fruit contain sugar, so unless one drastically changes their diet, it's hard not to be addicted to it. So I didn't take her comment too seriously. That is until she mentioned her addiction to it again later on, which is when we decided to have a deeper discussion on it.
I admit I was ignorant. I truly believed that almost everyone I knew had a "sugar addiction". People drink soda, they eat sweets, and all kinds of things that are bad for you. I thought it was no big deal. But after a few more days together, I started to notice behavior I wasn't aware of before.
Some people can eat a piece of pie. It is a pleasurable and even sociable experience. Others, however, perhaps sugar addicts, want to eat the whole pie. I was starting to notice that she really did have an issue stopping herself from eating "the whole pie".
Of course, this is something that anyone of us could do on a holiday or special occasion, so I didn't think too much about it. But I was taken aback that even on regular days she ate sweets like it was a holiday.
We went out to eat several times during the first few weeks of our relationship. I was repeatedly exposed to her addiction and it finally sunk in that she was serious. She really was addicted to sugar. It wasn't just a humorous comment, but an actual admission about a major challenge in her life.
As soon as I accepted that her sugar addiction wasn't just a run-of-the-mill craving, I finally realized that I fell in love with an addict. I know it sounds harsh when I say that, and I mean no disrespect toward her or her struggles during that time, but it was that moment of realization that I became emotionally triggered for the rest of our time together. 
That was the moment my fear kicked in and I closed off a small part of my heart. From that point on, I was quietly and unconsciously disgusted by her behavior. It's actually embarrassing to put that into words now because I have learned and healed so much since then. But at the time, her behavior repulsed me and made me see her as disgusting. 
Because of that, my judgments kicked in. And the part of me that felt free, happy, and in love closed up just a little to protect myself.
Protect me from what though? 
I grew up in a house where my stepfather was addicted to alcohol and I feared for my safety on an almost daily basis. I developed a hyper-awareness of addictive behavior. And though I never considered sugar a "drug" before, after I met her I found out just how much control it can have over a person.
The stronghold it had on her was eye-opening. I never met anyone before her that had an addiction except a couple of relatives so I thought I was free of the addictions of others forever. But this woman that I was now in love with was pulling up some deep, childhood fears I didn't even realize were there.
That's the challenge with triggers: You can go for years without ever getting triggered. Then one day, someone does or says something that regresses you back to a time when you were younger and feared for your safety in some way.
That's what happened to me. When I was younger, still living in my family home, I didn't know if I would be hurt or killed when my alcoholic stepfather decided to kick open the door to my room. Fortunately, he never actually did that, but it was always on my mind because of all the yelling and smashing I heard through that closed door. 
When he was drunk, his personality was completely different. He acted volatile, angry, and aggressive. He would say mean things and destroy material objects. He hit my mom several times over the period of time I lived there. He was highly unpredictable and in general just a scary person to be around. 
After I moved out, I never saw anyone's behavior change like that again so I felt pretty stable from that point on. But when I met the woman who would become my wife, all of that changed. I found someone I truly loved and accepted in almost every way except one: Her addiction.
Her behavior changed when she craved sweets. The person I knew became a person I didn't know at all. She went from sweet and caring to extremely focused and cold. This was a direct reminder of the type of behavior change I experienced as a kid. I would watch my stepfather go from a well-mannered, kind-hearted person, to an irrational, uncontrollable, scary monster.
Comparing them is like comparing night and day of course. But when you're in judgment mode, you are perceiving the world from the mind of a child (or at least a younger version of yourself). My perception of my wife's behavior was the same as my perception of my stepfather's behavior.
Different stimulus, same reaction.
This is how triggers are. We only get triggered because of something that happened to us when we were younger. Some of us tend to blame the event happening in the moment. But when we seek a more thorough understanding of what's really taking place inside of us, we realize that there are sometimes deeper, more primal fears at work.
When we married about 3 or so years after we met, I still had unresolved fears that I never shared with her. That's because the person I was supposed to trust the most in the world was someone I couldn't feel safe around. The woman I was marrying, who I was supposed to be able to share anything with, was the last person I could trust with my past trauma. And it all started that day early on in the relationship when I first became triggered by her addiction.
For our entire marriage, my fear sat in the background but came out in small but destructive ways. My subconscious mind was telling me, "If she is an addict, she is dangerous." 
Slowly and systematically, my behavior toward her caused her to close up little by little, making it harder for her to allow herself to love me, and allow me to love her.
This is what judgment does: It closes you off from those you love and forces them to close up when they're around you. After all, how can one feel safe around someone who puts them down for being themselves? That's a huge issue in many relationships today. We judge so often that we may not even know we're doing it.
In this article, I want to dive into this a little deeper and perhaps break down the process we go through when we're judging someone. I can speak from both sides of the coin from firsthand experience. Though, I've been fortunate in many ways not to have some of the problems others have had like addictions, which may have been a determining factor in why I became so judgmental.
But let's figure this out as we go along. Perhaps you can relate to what I'm talking about.
The Emotional Triggers Leading to Judgment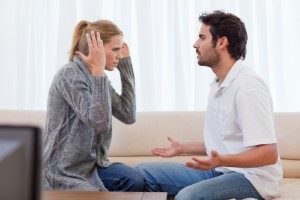 Triggers are what cause you to have a negative emotional reaction. When you experience something that goes against your belief system or your morals or violates your personal boundaries, or flies directly in the face of your insecurities, you will respond internally by getting a bad feeling. This is a trigger.
Triggers usually appear when you are in a happy or neutral state, which makes them even more powerful because they immediately put you into an unhappy state. You usually feel hurt, angry, or saddened by something that you experienced.
For example, when I was in my 20s, I used to get triggered whenever my girlfriend had any male friends. It used to bother me a lot. Things would be going along great, but then she'd mention a friend of hers that just happened to be of the opposite sex.
When I heard that it was a guy, I felt my chest tighten and the anger rise up into my throat.
I was insecure as a boyfriend because I could never fully trust my partner. I figured that I wasn't good enough so if she saw other guys, she'd probably want them more. This insecurity caused me to form a judgment about her selection of friends. When she had female friends, that was fine. But when she had male friends, I got triggered with anger and started asking her a bunch of questions like, "Who's that?" And, "How did you meet him?"
I would interrogate her until I came to the conclusion that he was not a threat. The stimulus that caused the trigger was my perception. I perceived myself as not worthy or good enough, or strong enough of a man. I felt that her male friends were a danger to me because they could simply replace me. After all, I'm "not good enough" so she's always going to be on the lookout for something better.
Since I had a belief that other men were a threat to my relationship, my radar was always on, scanning for those threats. My fears stemmed from my insecurities. My triggers stemmed from my fears. When it comes down to it though, triggers are basically our fight or flight response system being activated.
Back in the day when we humans didn't have grocery stores and had to hunt for our food every day, we were also being hunted. Because of that, we had heightened awareness all the time. Our fight-or-flight response saved our lives because we knew when it was better to fight and win or run and hide. Nowadays, we don't need to fight or flee like we used to, but it's still hardwired into us, so it kicks in even for non-threatening events. Even leaving the toothpaste cap off can elicit the fight or flight response in someone.
If someone cuts in front of you in a long line, does fight or flight kick in? For you, it might! At least in the sense that you want to push them out of the line or yell at them.
What about when you perceive a parent who is being a bit too rough on their child? Do you get the urge to confront the parent or do you stay out of it? These are a couple of the many scenarios where fight or flight can kick in.
As for triggers, these occur when an event happens today that resembles an event that happened in the past. And because the brain operates by remembering patterns, it associates memories from the past with the emotions we felt at that time as well.
An excellent example of a trigger forming in my life is when my friend and I left a college dorm at 7 AM on a Sunday morning. The building was wired to alarm if anyone opened certain doors at certain times, but we didn't know that because this wasn't our school and no one told us the rules (I know it's a bad excuse).
We got up early and went for the exit. It was completely silent in the building and around the campus because it was early on a Sunday morning at a college. I'm sure you know what I mean when I say that a college environment on a Sunday morning is eerily quiet. Well, as soon as I pushed on the door, the loudest alarm blasted throughout the entire building, and possibly through the entire campus. When that went off, my flight mode kicked in, and we both ran as fast as we could across the field and into our cars.
We ran as if a tiger jumped out of the bushes and chased us to the parking lot. What's funny is that we had absolutely no reason to run, except that we thought maybe we broke a rule and didn't want to get caught.
But that moment, that exact moment when the alarm sounded, my brain latched onto everything that was happening and formed a pattern. The pattern included a visual of a door in front of me, my hand reaching to push it open, a loud siren in my ears, an immediate fearful feeling, and running for my life scared.
This pattern became a trigger that lasted about 1 or 2 years. After that event, I actually got triggered every time I approached any door to a store or building and had to hesitate each time before opening it. I would walk up to a door, feel this fear kick in, and stop myself before opening it.
My fear learned to kick in before my rational thought process because my brain learned in an instant what to avoid doing next time. My brain memorized the steps I went through to create a flight response. These steps formed a trigger that could be reactivated anytime I repeated the same steps in the future.
Because of that event, every door I approached for the next 2 years triggered me. And as you'll learn in a moment, triggers are directly connected to judgments.
So let's talk about how judgments linger in the background just waiting to pop up and be a burden in our lives.
Where Do These Judgments Come From?
Judgments are conscious responses to triggers. When you are triggered, your subconscious mind evaluates existing circumstances to figure out if the events happening right now match the pattern of events that happened in the past.
For almost two years when I walked toward a door, my brain remembered the pattern of events from before and caused a flight response inside of me. Whenever a pattern from the past is recognized in the here and now, we are triggered. It can be just like a typical PTSD response.
A judgment is what we do in our heads consciously, to figure out how to respond to the emotional trigger happening in the moment.
Let's take the door alarm example I used in the previous section. Every time I approached a door, my fear kicked in. This was an unconscious program just waiting to be reactivated in order to protect me. That's what fight or flight is designed to do: It protects us to keep us alive. The fight or flight mechanism can activate for all sorts of reasons, even something as simple as walking through a door.
After I felt that unconscious fear when I approached an ordinary door, my rational, conscious mind would kick in and determine if that fear was justified or not. This justification process is judgment.
I became fearful (trigger), then analyzed my fear (judgment).
Judgment is when we consciously analyze our triggered negative emotions to determine if they're justified. Whenever the fear about walking toward a door arose in me, I would remind myself that the door was very likely not armed to blast an alarm. This helped me determine, or judge, my trigger to be inaccurate in almost every situation, so I started creating new patterns in my brain.
For almost two years, this old pattern reactivated in me, but every time I analyzed it and determined it was an old, useless pattern, my brain started memorizing a new pattern. I was replacing the old one with something new. Soon thereafter, I never felt it again.
Every now and then, that old pattern might still show up in small ways, but it's so distant and fuzzy now that it's no longer a problem. If anything, the visual of the memory may show itself, but the emotional attachment has dissolved.
That's good news because I really believed that I was going to have to live with this fear for the rest of my life. Many victims of more traumatic events often do.
It makes me think about scare pranks. Scaring someone can burn a pattern into their brain so that the fear is repeated over and over again until they finally overwrite the old pattern with a new one.
In my opinion, scare pranks are pretty cruel because of this. If the person you are scaring does get that event burned into their brain, which doesn't always happen (but it can), they might re-experience that fear over and over again for years.
In other words, a single prank might not be a one-time event. It can be relived over and over again throughout their life. This is something to keep in mind if you're into pulling pranks on others.
I did a prank on my dad once that caused me to burst into laughter for years every time I thought about it, but I now realize that I should never have done it because of what I've learned about emotional triggers and how the negative patterns can stick around for years.
Can you think of any judgments you carry?
Do you feel a certain way when someone you know does a certain thing?
Do you get triggered by other people's behavior?
I'm willing to bet you can think of someone that does something that bugs you.
Whose Responsibility Is It To Change?
When my ex-wife reached for sweets, I got triggered. The emotions that came up for me were anger, fear, and sadness. I was angry that she was destroying her body with junk food, I was fearful that she'd gain weight and I wouldn't be attracted to her anymore, and I was sad because if she chose to reach for food instead of talking to me when she was in a bad emotional space, it hurt. It was like the food was her emotional support, and not me.
Now, it doesn't matter if all of this is true or not. It doesn't matter if she was actually destroying her body or not. At the time, in my mind, all that mattered was that I believed that's what she was doing. It doesn't matter if she was actually gaining weight or not or shortening her life span or whatever, because at the time I believed it was true.
And it doesn't matter if she would feel better eating sweets instead of talking to me for emotional comfort because I believed it was true regardless of the facts.
When I got triggered, I made a judgment about her. My judgments about her were safety mechanisms for me. The pattern was: she would reach for junk food, I would get triggered, then I would judge my emotions to be true without question.
The problem with that is that I didn't take responsibility for my own judgments about her behavior. Instead, I placed all the responsibility for my judgments on her.
Instead of being reflective and exploring how these beliefs I have are a problem, I chose to believe the only way to make my fears go away was to push them onto her so that she would have to change, not me.
This is typically the problem with judgment:
We use our judgments about others to make the people we are judging responsible for how we feel.
In other words, I would only ever feel better if she changed her behavior instead of me changing my judgment about her behavior. If she reached for junk food and my judgment became activated, I would be unhappy with her even though I was making myself unhappy.
Many of us do this! We look at someone else's behavior as an offense against us, instead of something they're doing to themselves. I did this most of my life. Any behavior I disagreed with in a romantic partner I'd see as something they were doing against me, not for themselves. I wasn't conscious I was doing this until the last couple of years of my marriage. However once I figured it out, I started taking responsibility.
When you judge someone else, whether it's about how they eat, what they drink, if they smoke, if they exercise, what kind of car they drive, how they talk, or any of a number of things, you are actually addressing a fear within yourself that has yet to be resolved.
Think about it: Have you ever been to a gathering of people, and saw this one person that you felt judgmental toward?
Maybe it was something they did or said. Maybe you have a history with them of some sort. Regardless, there was something about them that rubbed you the wrong way.
When you felt the judgment kick in, did you want them to do something different in order for you to feel better? Did you want them to leave? Did you want them to stay quiet? How about wanting them to stop drinking so that they didn't embarrass you?
Whatever triggered inside you and caused you to judge them was actually revealing a fear inside yourself. And this is where it gets a little closer to the truth of what's happening.
Every judgment you make about someone else stems from a fear or insecurity inside yourself.
If you make a judgment about someone's lack of attractiveness, that can make you aware of a part of you that feels like you're not attractive. If you judge someone because of the amount of money they have, that can be revealing a part of you that has a fear of having too little, too much, or no money at all.
Whatever you find yourself being judgmental about in someone else is a reflection of how you feel about yourself, usually at a very deep level. I should also add that sometimes when you judge, it can be from feeling that your personal boundaries are being violated. In which case, if that's true, you could instead honor yourself instead of judge someone else.
For example, if you can't stand people who smoke near you, then someone sits right next to you and starts smoking, you could get angry and think about how upset you are that someone sat next to you and started smoking.
This type of judgment is more about you feeling as if your personal boundaries are being crossed. It's the type of judgment I was dealing with in myself when I was married. I wanted a healthy lifestyle with the one I loved so when I saw her reaching for sugar instead of vegetables or something healthier, I felt my personal boundaries were being violated.
The problem with that, however, is that instead of honoring myself and getting out of the situation, I expected her to change to satisfy my personal boundaries.
The road of life will never be clear of all obstacles, otherwise, you'd experience and learn nothing. Some lessons are much harder than others, but some of them are worth learning so that you can live the best life possible. When you're willing to be open to learning something new and even recognizing behavior in yourself that may need to change, you're already halfway there. 
Expecting someone else to change to satisfy your personal boundaries is possible, but you will often end up disappointed in the end because they will end up not honoring themselves, causing them to resent you.
It's a complex topic for sure. Talking about this stuff can get so deep and convoluted, especially when your emotional triggers offend and trigger another person. Like the time I got triggered by something my wife did. She in turn got triggered because she felt she was being judged (which was true). This caused her to respond to me, and her environment, from a triggered state.
When you make decisions from a triggered state, it doesn't always work out well but lots of people still do it.
I worked with a guy who, sad to say, got triggered one day and murdered his wife. This was around 1993. Thinking about that now, it's so crazy to think that someone I knew pretty well would do something like that.  He seemed pretty normal at work, but he had triggers lingering in the background that put him into an altered state.
Many of your judgments about people and the world exist because of the lingering emotional triggers inside of you. For example, if you see someone doing something that disgusts you, it's because whatever they were doing triggered an emotional response inside of you.
That emotional response is then analyzed by your conscious mind, forming into a judgment about the person or situation. Then you act upon that judgment.
This pattern gets repeated over and over again until either the stimulus for the trigger disappears, or the emotion behind the trigger is processed and released.
How Can I Stop Being So Judgmental?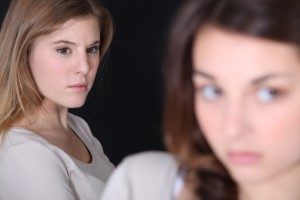 What can you do when you feel yourself judging someone? It took me years to find a way out of my own judgmental responses.
I didn't realize that my relationships were failing because of my judgments. But when you think about it, who wants to be around someone who judges them for being themselves?
When you can't be yourself around someone, you build resentment, and eventually, the relationship ends one way or another.
How do you avoid this?
There's really only one thing to remember. And it's this one important fact that changed my entire perspective on judgments. If you completely adopt this into your belief system, you will never depend on others to change who they are or what they do to comply with your standards to be who you want them to be. Because remember, expecting someone to change for you can and does lead to resentment. They may make the changes, but it may not be because they wanted to. It may be because they felt obligated to.
That's one of the key challenges in relationships, and one of the main reasons, in my opinion, why relationships fail. When you change for someone else, you are typically doing it because you want to please them, not yourself. This is neither empowering nor long-lasting. Again, this is usually what happens but not always. Sometimes you'll change for someone else and you're actually happy that you did so.
But many other times you might forego a part of who you are to make someone else happy. This can make you happy in the short term, but long term, the relationship can start to crumble.
The one belief I'm asking you to adopt today is this:
Whenever you feel the need to judge anything or anyone outside of you, remember that you are the one with the problem, not them.
I apologize if that sounds harsh. But let me assure you, as soon as you redirect your judgment back into yourself, you'll begin to realize that your judgments have to do with a part of you that you haven't fully developed and evolved yet.
I say that with the utmost respect for everything you are and everything you can become. And I also say it from my years of experience being a very judgmental person.
Whenever you judge someone or something for any reason, it is a part of you that hasn't evolved in some way. I realize the word, "evolved" is a tad exaggerating, but look at it in the sense of evolving your consciousness to the point where you take full responsibility for what you think and how you feel.
I'm not absolving anyone's bad behavior here. I'm not saying there aren't cruel people in the world that do awful things. But when you judge someone, you are responding to an emotional trigger that was set off and put you into an altered state of mind.
When you are in an altered state of mind, you actually lose some of your good judgments and can make bad decisions.
When you're not triggered, you probably have good judgments like how to treat people, knowing you need to pay your bills on time, and knowing you need to go to work or school, or whatever. Your good judgments exist because you are not triggered.
But when you are triggered, bad judgment can kick in and you might do things you later regret. For example, if I saw someone attacking my girlfriend, I might get emotionally triggered and become altered in my mind enough to do something quite awful to the perpetrator.
How far would I go? Would I kill the person? I would hope that it wouldn't lead to that, but if fight or flight kicked in and the other person wouldn't stop… who knows?
And if I killed that person would I end up in jail? These are the kind of questions we don't ask ourselves when we're triggered because we're too unconscious, following a very old, primal pattern of protecting ourselves and others.
Of course, this is a worst-case scenario sort of thing. There are times when your triggered state will be useful in protecting you and your loved ones, for sure. In this article, I'm just referring to judgments that pop up and keep us feeling bad most of the time.
During my entire marriage, I felt a low-level state of anger and sadness all the time. I stayed in a "hoping" state. I kept hoping she'd stop eating junk food. I kept hoping that her addiction would simply go away. And the more I hoped, the more it seemed nothing changed.
When something inside of me finally clicked, I got the answer. Instead of focusing on her to fix her problems so that I would feel better, I came to an ultimatum in myself. And this is important because first off, I finally realized that her problems are her problems, not mine. What I did was make them mine because I didn't want to leave the relationship.
I figured, "Because I don't want to leave the relationship, she will have to change to make me feel better." But, that's not reality. That's not how life works. People don't change for us, we change for ourselves. This has to be the way.
You have to change for yourself, and no one else.
That is if you even want to. When I took responsibility for myself and saw that there were three fingers pointing back at me when I pointed one at her, my judgments shifted inward, and I now focused on what I needed to do to be the type of person that could accept those around me for who they were, or if I couldn't accept them, I had to leave the situation.
That was the turning point for me. My ultimatum for myself was to accept that my judgments were my problems or leave the relationship. That's it, no other choices.
But because I so badly wanted to keep this person in my life, I chose to accept that she will always be this way and may keep gaining weight until she can no longer move. I realize that's probably an offensive way to say it, but I had to create scenarios of what could happen if I accepted things as they were, instead of trying to fight them.
Once I accepted this scenario, my judgments stopped. I realized I loved her no matter what and that I just needed to accept that who she is wouldn't change. I also needed to realize that if I wanted this relationship to work, who I am needed to change.
It was all about me and always has been.
If I left, that would have been okay too, because it would have been me honoring my personal boundaries and what I wanted in my life. But the final decision to stay was all based on what I wanted in my life for me and had nothing to do with her changing or doing anything different than she already was.
This is how you evolve your consciousness. You make all your judgments about yourself, then you go inside and give yourself an ultimatum. Do you accept everything about the person you're judging right now, or is their behavior simply crossing your personal boundaries so much that you will eventually crumble?
There may be other choices too, but in my experience, they typically need to be absolutes. An absolute brings closure. It's the difference between, "Well, I'll just be more lenient", and, "I will absolutely accept everything about them. And if I can't accept them, I will leave to preserve who I am."
Just think of an absolute as a final decision on something, as opposed to a wishy-washy decision. For example, if you said, "I'm going to give it more time", or, "I think I can handle his or her drinking, but I still want them to stop smoking", these do not bring closure and rely on someone else changing.
However, if you gave yourself an absolute, it might sound like this, "By December 31st, if he or she doesn't change, I'm leaving." And of course, it can also be an absolute acceptance as well, "I realize that my problem with his or her behavior is my problem, not theirs, so I just have to accept that that's who this person is, and they will never, ever change."
Do you recognize the closure that brings? Closure is so important to your mental health. Giving yourself an ultimatum provides closure. Otherwise, you're stuck with these emotional triggers and judgments coming up all the time, and they add to underlying stress and anxiety that never seems to go away.
But knowing there's an end either way, whether you accept and stay or reject and leave, is closure. It could be a very hard decision, but at least it gives you direction and forward momentum.
And, as I always say, sometimes you're in a situation that simply cannot change. When you are in this type of situation that you know will never change, then full acceptance of what "is" needs to happen. Or, look for outside assistance to help you cope and handle things. Remember that you're never the only one with challenges like yours. There are billions of people on the planet, so I guarantee someone is going through or has gone through, something just like you.
These are the people you want to reach out to. In this day of easy access to so many groups and individuals who we can reach in a click, there's no longer a reason to feel alone. There are people just like you out there, just waiting to hear from someone in the same situation.
What all of this comes down to is you. That's what everything comes down to really. No one needs to change for you. Only you need to change for you. And let me tell you what happens when you focus on yourself instead of others, you give them the gift of freedom. They are now free to act and change if they want to or not. This is very empowering for both you and them.
When other people no longer feel that you are judging them, it frees them.
And sometimes, they may change just because they don't feel pressured to. Maybe they've been wanting to evolve themselves all along but resented the idea of pleasing the people that were judging them.
And maybe when they no longer feel judged, they feel empowered. This is what happened just before my divorce. When I let go of my judgments, my wife was at first lost. She didn't know how to act or what to say without me judging her. She was confused and wasn't sure what to do next. This allowed her to find her own path and look inward to decide what she really wanted for herself.
Instead of always worrying about pleasing me and making me happy, she felt the freedom to be herself. She started working again. She made friends. And she made changes in her life that fulfilled her in ways that I couldn't during our marriage.
I admit it. Living with me during my judgmental years took a toll on her, so she had to break free from that. Sometimes the most important lessons originate from the most painful events. My divorce was important, painful, and liberating all at the same time. It was what needed to happen in order for both of us to be free of the chains of judgment and stagnation.
It was an absolute. It was closure. It hurt, but it was needed in order for both of us to move forward and gain momentum.
The One, Big Step To Stop Judging Those You Love
The judgments we form create a low-level, underlying stress and anxiety that is hard to get rid of. When we hold judgments about others, we hold on to negative emotions. We can feel like we're in a consistently heightened emotional state where we can be triggered over and over again by the same behavior.
This article is more about how our judgments affect our relationships as opposed to judging people for crimes or heinous acts of cruelty. The judgments we have about others eat away at us emotionally and psychologically.
It's when we judge loved ones for how they eat, how they dress, their nuances, their overt behavior, their friends, how much money they make or don't make, or their attitude, and so many other things that we take on as our own problems.
When I realized that my ex-wife's addiction problems were hers and not mine, I let them go. When she realized I let them go, she didn't get triggered by me anymore. Not being in a state of always worrying about what someone else will say or do is liberating. It frees you to live authentically. You can become the person you want to become because you feel empowered.
We went through a lot of detail in this article, but really what it all comes down to is letting people be themselves. Period. And if their being themselves violates your personal boundaries, and you can't or won't accept their behavior, then give yourself an ultimatum. Come to terms with everything going on and learn to either accept everything about the other person or remove yourself from the situation.
I can't think of any healthier way to do it. I realize that other people in your life might seem to be destroying themselves, but if they don't want help, there's nothing you can do. The people in our lives are their own people. If they want to change, it has to come from a decision inside of them, not us.
They may want to change because they may want to keep someone like you in their life, in which case, jump in and help them all you can – if that's what you want for your life. But if they have no desire to change, there's nothing you can do.
You could try other things for sure. You could do an intervention, or you could force them to get help if they need it, but change happens at such a deeper level within someone. There has to be a desire to change somewhere in them. Once you recognize that desire, you can work with them instead of against them.
Helping someone who doesn't resist is a lot easier than trying to help someone who doesn't want it. I have loved ones that I wish would change, as I know that as long as they stay on the road they're on they will die young. But what can I do?
I believe I have the skills to help them but they are not asking me to help them. They know they can reach out anytime but they're either not ready for help or don't believe they need it. Because of that, I just stay available if they need me. 
I don't want them to die of course, but I can't force them to want to live. If they're in pain and want to talk, I'm here. They know this, but it's a matter of self-empowerment. In other words, they have to want to change or heal.
I realize some people are just too far into their own stuff to become empowered, but that's where acceptance comes in.
Accept others are where they need to be at this time, even if you disagree with their choices.
After all, if you were ever a teenager (which of course you were, or still are), you know what it's like when someone else, especially an adult, tells you what to do. You think you know what you're doing but you do your own thing anyway.
That's how I see people that are rebelling or intoxicating their lives somehow. Some act like teenagers believing that they know exactly what they're doing and don't need anyone's help to change.
If you're a parent, sometimes you have to intervene. But sometimes people just want to know that you are there for them as an open, non-judgmental ear, so that when things do get bad, they have someone to share their struggles with.
When this happens, and someone trusts you enough to share some of their pain, that's when their self-empowerment can begin. When you feel safe to share with someone else, you will find behaviors in you that you may not like start to disappear on their own.
It's just the way it works. If you can find a safe, non-judgmental person who will listen to you without giving you their opinion, and won't judge what you say or do, healing can happen on its own.
Life After Judgment In The Relationship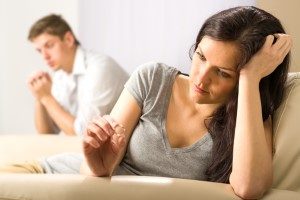 I remember the moment my ex-wife had enough of my judgmental attitude. It was the moment she closed her heart completely. It was a moment I could never take back no matter how much I grew and healed from whatever fears or old belief systems I still had in me.
It wasn't too long afterward that I finally did stop being judgmental toward her, but she had already locked the vault to her heart once and for all. All that chipping away I did year after year simply took its toll. Her feelings of safety were gone and she could no longer stay in the relationship.
Sometimes we need to learn and grow by experiencing pain. It's just the way life works. Pain is our greatest teacher, as long as we are strong enough to learn the lesson. The lesson I learned was that when someone gets close to us, they do so out of trust. They open their heart to us. And by doing so, they become vulnerable.
I have learned that it's a massive responsibility and honor to be trusted with something that can be so easily damaged. It's amazing to think that another person could choose to spend their time with anyone else in the world, but they are choosing to spend it with me.
When someone in your life makes the choice to spend time with you, that says a lot about you and it shows how valuable you are to them. That's why it's important to remember how our judgments hurt the people that choose to be with us over anyone else – in the moment or even for the years we are together. 
After my wife left, I was alone for almost a year. During that time I felt so grateful and honored when someone would call and want to talk with me. I felt special when someone would share something with me in an email or text message. I realized people wanted to connect with me and that it was important I never took advantage of that.
How often do we really connect with other people?
When I spent time in New Hampshire after my divorce, I enjoyed being able to see my mom and invest in quality time with her. I can look back and remember those times as some of the best memories I've ever had with her. 
There are people in our lives that may not always be there. When you can turn off your judgments and just be present for them as they talk and share what's on their mind, you will connect with them at a wonderfully deep level. And they'll feel it.
Giving someone that time where you really listen without giving advice or interrupting is one of the most wonderful gifts you can give. They may still ask for advice and that's fine (feel free to offer it when asked) but sometimes people just want to know that you are there listening and connecting with them to show that you really care.
Final Thoughts
Every now and then, I'll still feel emotionally triggered. But instead of acting on that trigger, now I immediately turn my focus inward and reflect. Instead of keeping the finger-pointing at others, I point it at myself and make sure I know that I have the issue, not them. It's helpful for me to remember that I am not being triggered because of the moment, it is because I have a belief from childhood that has made it into my world today. 
This is what our triggers usually are:
Old belief systems that no longer apply.
When you find yourself judging someone, explore what triggered you and figure out when you first experienced that trigger. When do you think you first felt that way? Were you a child? And does what you used to believe still apply today?
If so, would you be better off leaving the situation you are in now or talking about what's triggering you with the person who is triggering you?
Maybe you can even come to a full acceptance of what you cannot change and just let the pieces fall where they may. Only you know you best so this is for you to decide.
I prefer closure so I go for absolutes. Either I'm all in or all out.