When loved ones resist the decisions you need to make for yourself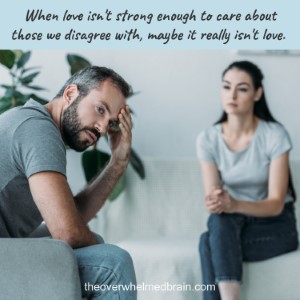 Sometimes you have to make hard decisions for yourself. Your decisions may affect how people perceive you, causing them to resist what you're doing.
Unfortunately, those that don't support the decisions we make for ourselves are often stuck in how it's going to affect them instead of benefit you.
In this episode, I read a message from a transgender man who experienced many challenges growing up and thinks he's finally over the toughest parts. I give him my thoughts and also talk about how you can make life's bigger decisions as well.
[Read more…]